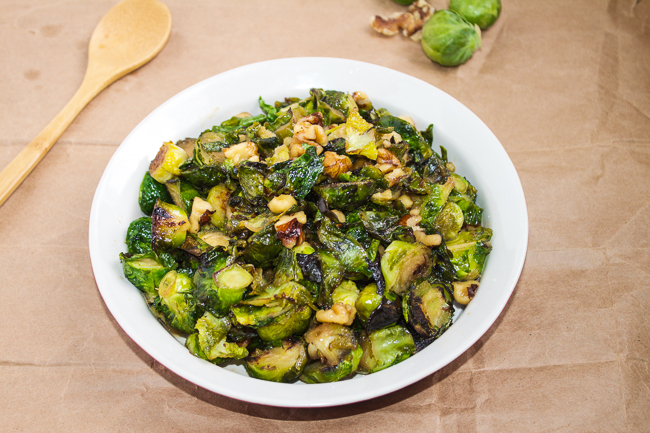 It's Brussels Sprouts time again (and I could not be more excited)! I love brussels sprouts & they are probably one of my favorite vegetables. These veggies taste like candy; they are cooked in maple syrup & slightly charred – add in walnuts, just a pinch of salt & onion powder. Talk about tasty.
You want to make sure to follow the directions (below) & don't put your maple syrup in too soon otherwise you will cook out all of the flavor. Also real maple syrup is best, I haven't tried this recipe with the fake stuff but I don't recommend it either. Since I've been raised on real maple syrup (it's made on my grandparent's farm), I am sort of a snob when it comes to syrup.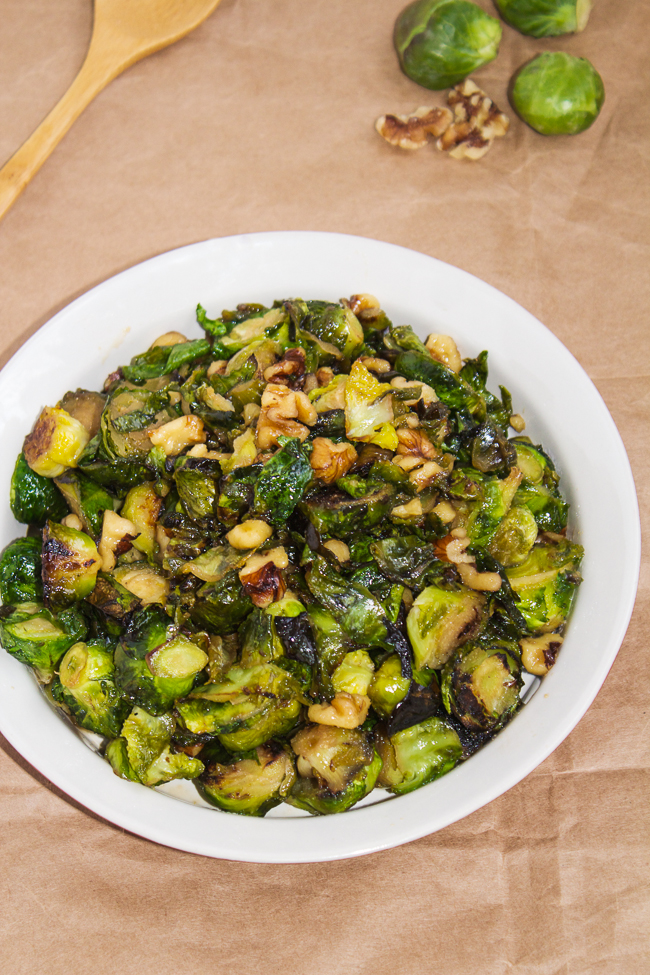 These sprouts are so good & if you are feeling like experimenting even more – top them with a little bit of goat cheese. You won't regret it. The tangy & tart flavor of goat cheese cuts the sweet & savory syrup for an amazing impact on your taste buds.
Brussels Sprouts with Maple Syrup & Walnuts
Sweet & caramelized brussels sprouts with maple syrup & walnuts.
Ingredients
1 pound bag of brussels sprouts, clean & cut in half (about 4 cups halved) *Cut larger sprouts into 3 pieces.
2 tablespoons vegetable oil
1 teaspoon onion powder
½ teaspoon salt
½ cup chopped walnuts
¼ cup real maple syrup
Instructions
Add sprouts & vegetable oil to a large skillet & cook over a medium heat for about 8 minutes.
Stir them occasionally to prevent sprouts from burning, slight browning & charring is okay, at the end your oil will be gone so you will need to stir more frequently.
The sprouts will start to fall apart a little bit & this is exactly what you want.
Reduce the heat to low & add onion powder, salt, walnuts & maple syrup.
Stir well & cook for an additional 10 minutes, stirring occasionally.
Serve hot & enjoy.
Notes
Try topping these with a little bit of goat cheese if you are feeling adventurous, so good!
Want more sprout recipes?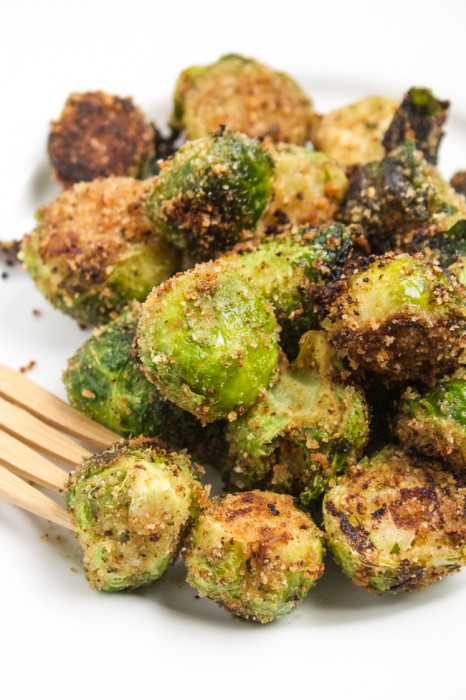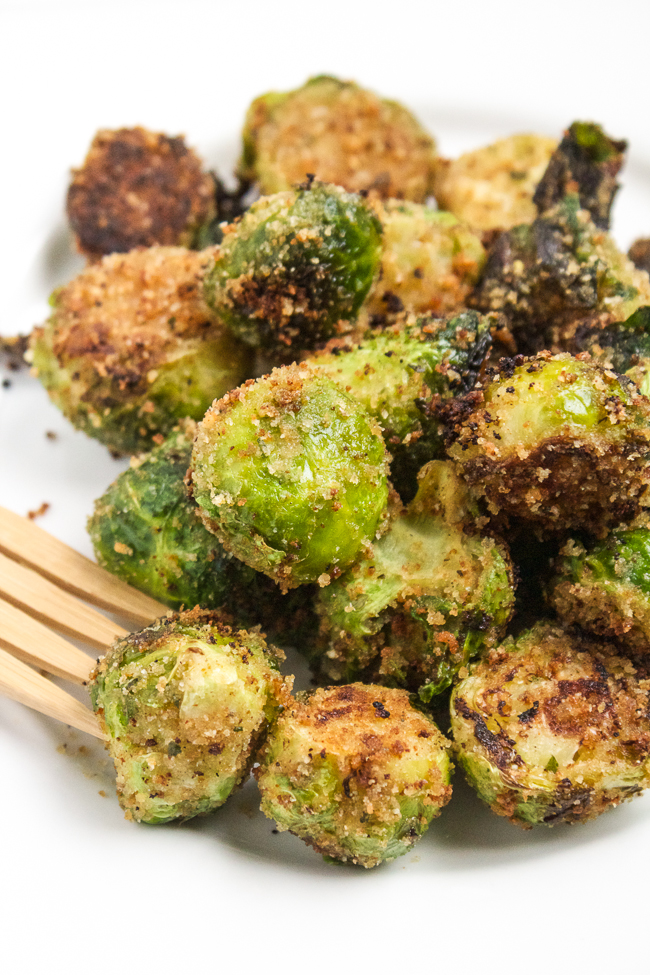 Brussels Sprouts & Bacon Pizza