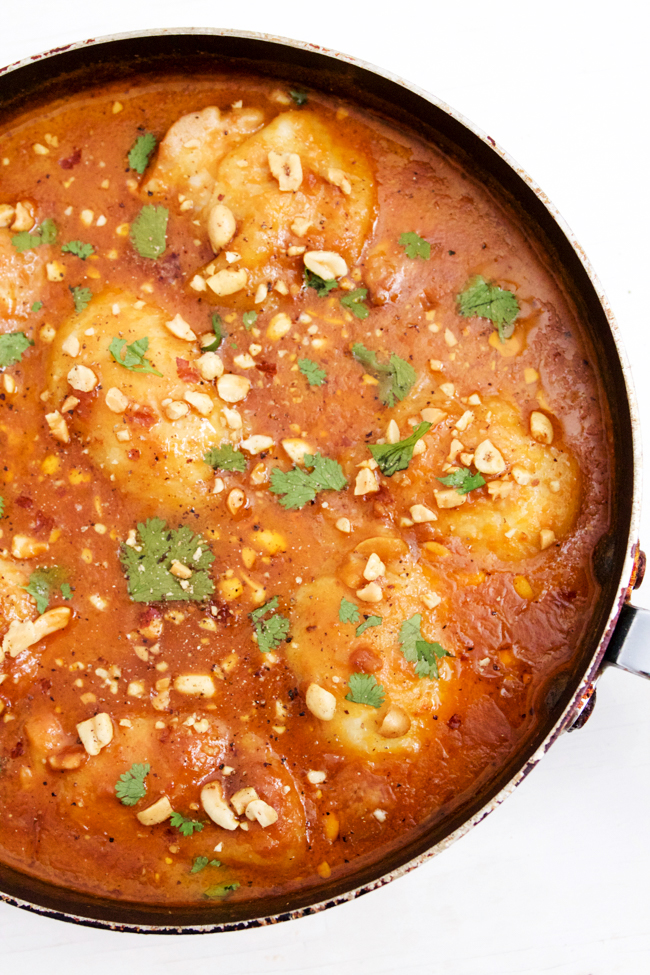 I don't think I could ever get sick of spicy peanut sauce… nope, I just can't. This sauce is one of my favorite sauces for salads, shredded chicken, rice, stir fry dishes, and chicken breast. I've been making this for years and it never gets old. It's perfect for summertime vegetables and can easily compliment zucchini, cucumbers, carrots, cabbage, lettuce, and fresh herbs.
For this recipe I use seven chicken breasts and there will be plenty of leftover sauce. The best part is this is a perfect skillet meal requiring minimal dishes and clean up. 😉 I like to garnish my chicken with extra crushed peanuts and cilantro but you can also add basil or scallions too.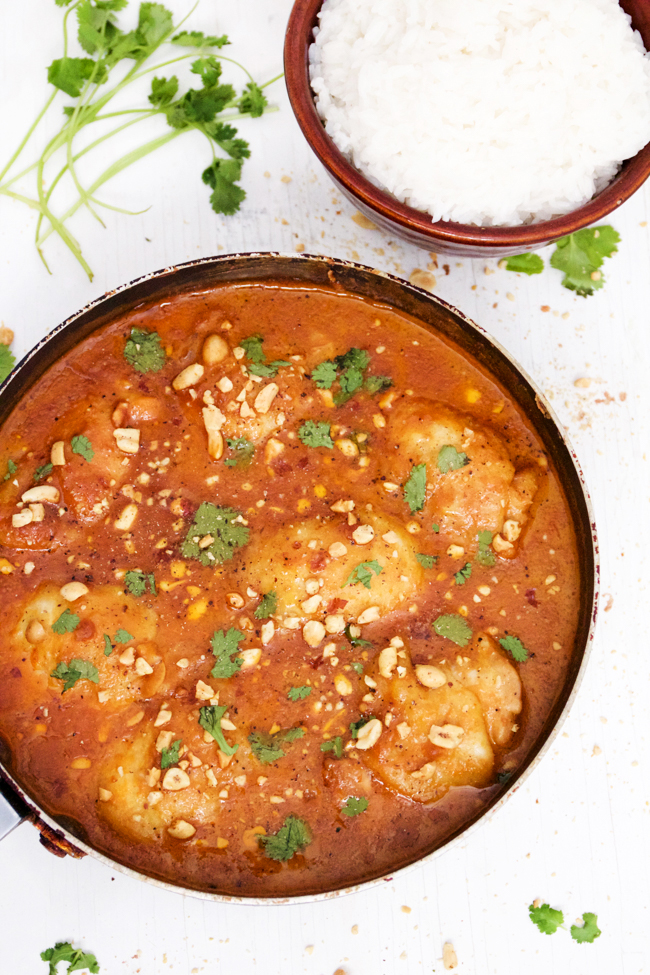 If you want to enjoy this peanut sauce with a little less heat just omit the red pepper flakes. The Sriracha gives the dish nice flavor and heat but doesn't overpower the sauce.

Chicken in Spicy Peanut Sauce
Juicy chicken breasts prepared in the skillet with a spicy peanut sauce.
Author:
Raquel Lynn - Horses & Heels
Ingredients
6-8 medium sized chicken breast (boneless or bone in)
1 13.5 ounce can lite coconut milk
¾ cup creamy peanut butter
½ cup packed brown sugar
¾ cup Sriracha
2 tablespoons fresh garlic, sliced
2 tablespoons low sodium soy sauce
⅓ cup crushed peanuts + an extra 2 tablespoons for garnishing the finished chicken
2 teaspoons crushed red pepper flakes
1 teaspoon black pepper
fresh cilantro and/or basil for serving
Instructions
Add the coconut milk, peanut butter, brown sugar, Sriracha, garlic, soy sauce, peanuts, red pepper, and black pepper to a large skillet. Place over a low heat and gently stir the ingredients until the peanut butter is melted.
Add in the chicken breasts cover and allow the chicken to simmer on low for 25 minutes, stirring occasionally.
Remove the lid and simmer for another 10 minutes, sprinkle additional peanuts on top and garnish with cilantro and/or basil. Serve over rice or vegetables.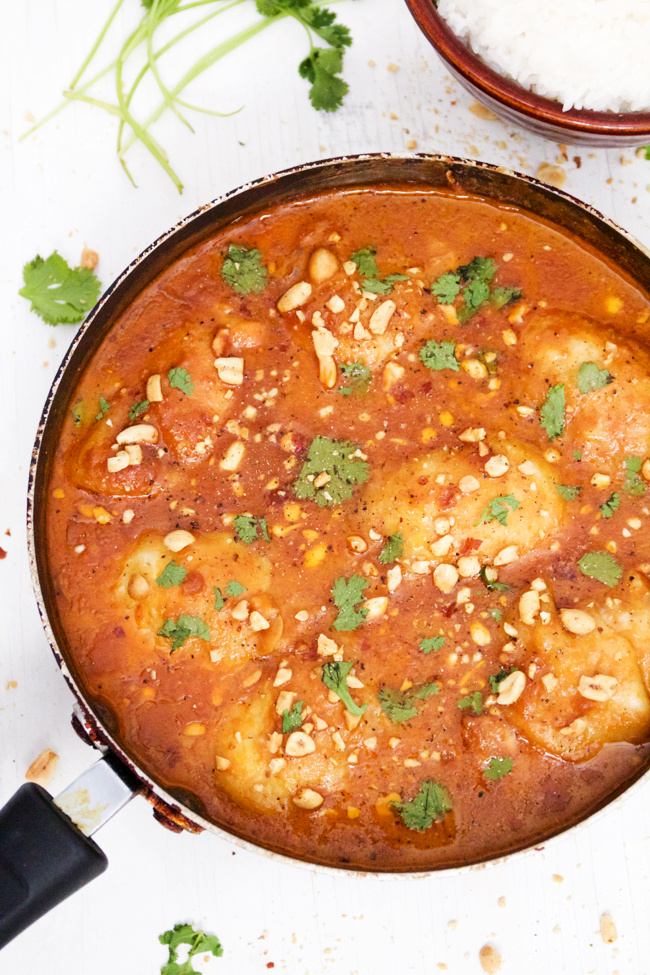 Enjoy! If you make this peanut sauce, share a photo on Instagram and use the hashtag #HandHFood.