Flavorful twice baked sweet potatoes with chipotle, bacon, and cilantro!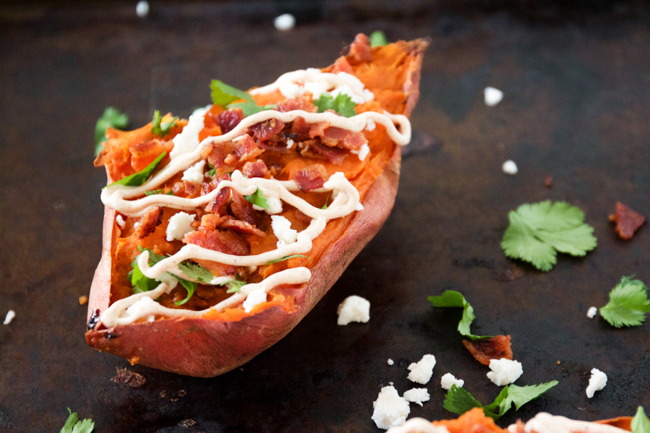 I never experienced twice baked sweet potatoes until my sister-in-law made them this past Christmas.  They were absolutely delicious and I knew they needed to be recreated at home.  Of course, I decided to spice things up a little with smoky chipotle, maple syrup, feta cheese, bacon, cilantro, and chipotle sour cream.  This combination would also be amazing on a regular potato if you just aren't into sweet potatoes.  You are getting lots of vitamin A and C with sweet potatoes along with potassium and plenty of fiber, so go with the healthier potato.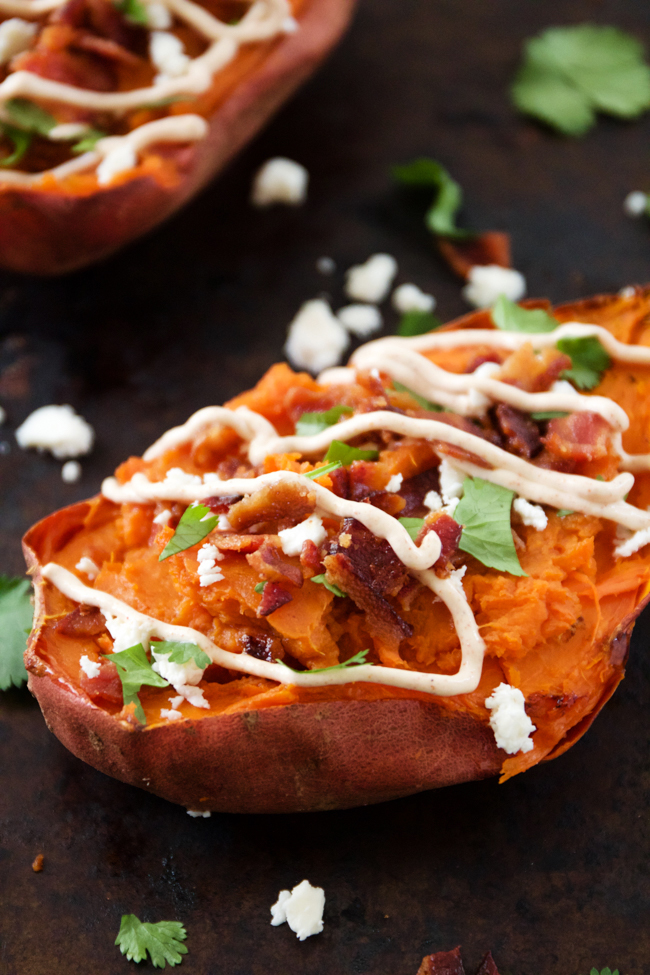 The combination of flavors will tantalize your taste buds. The sweet potato center is enhanced with the maple flavor and you get a little kick of chipotle. The salty feta cheese, crunchy bacon, zesty sour cream, and tangy cilantro pairs so nicely with the potato.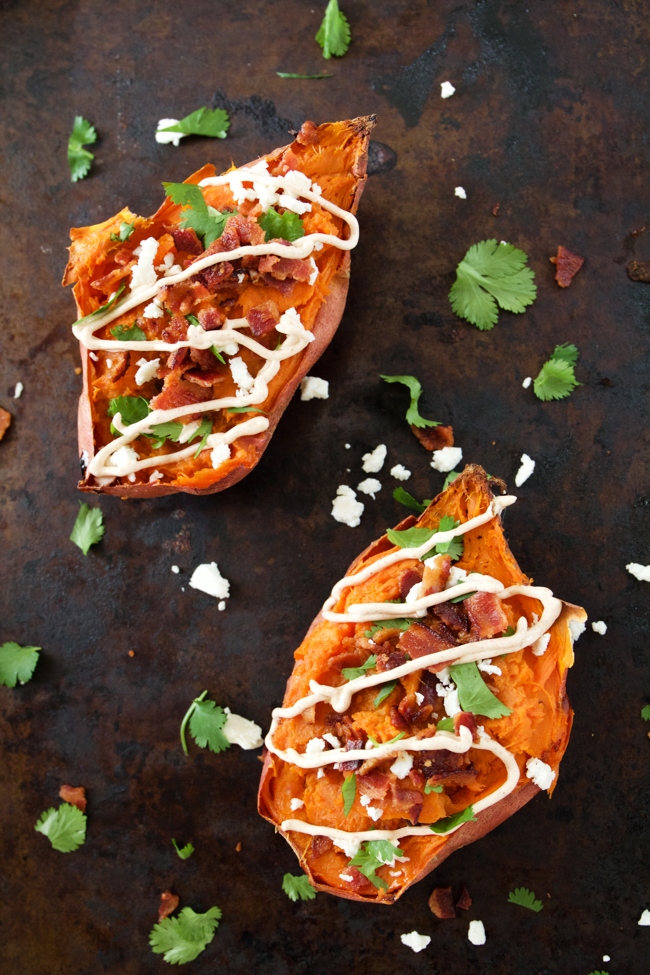 Chipotle Twice Baked Sweet Potatoes
Smoky and delicious twice baked sweet potatoes with chipotle.
Ingredients
4 medium sized sweet potatoes
¼ cup real maple syrup (substitutions are frowned upon)
2 teaspoons ground red chipotle
4 - 5 strips extra crispy bacon, crumbled
Crumbled feta cheese
Chopped cilantro
Chipotle sour cream (1 cup sour cream + 1½ teaspoons ground red chipotle)
Instructions
Pre heat the oven to 400 degrees.
Wash the sweet potatoes and poke a few holes in each potato with a fork. Place the potatoes directly on the top oven rack and set a baking sheet below on the bottom rack to catch any drippings.
Bake for 45 minutes to an hour, the centers of the potatoes should be tender and soft.
Reduce the oven temperature to 350 degrees, allow the potatoes to cool enough to handle them. Cut them in half, scoop out the center, and place in a small bowl.
Add maple syrup and chipotle powder to the bowl and mash with a fork. Make sure there are absolutely no lumps and the mixture is smooth.
Evenly distribute the creamy sweet potato mixture back into their skins. Bake for 15 minutes.
Remove from the oven and immediately top with crumbled bacon, feta, and cilantro. Drizzle with chipotle sour cream and serve.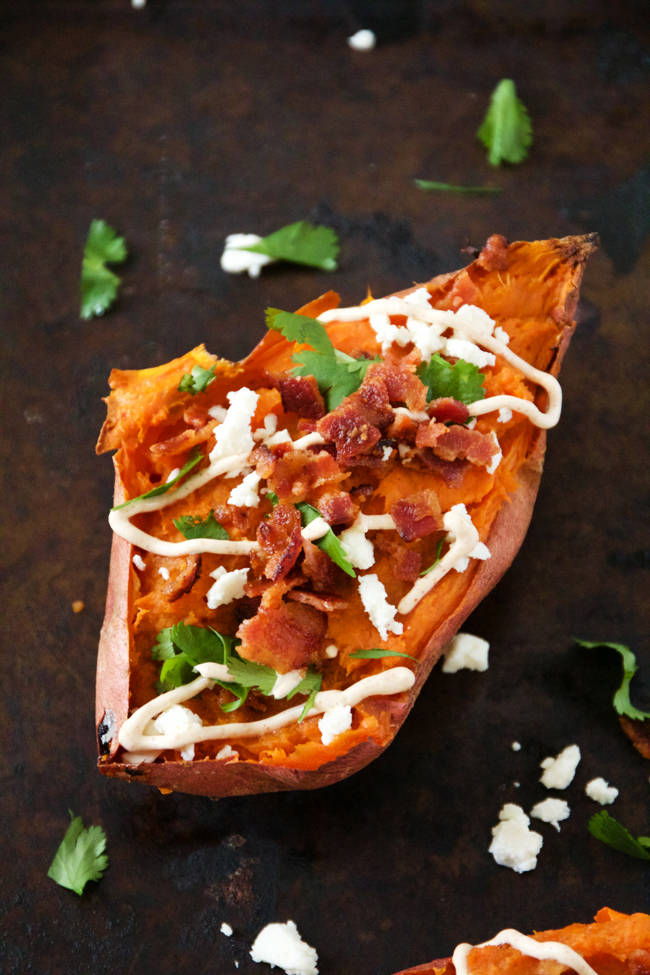 These potatoes make the perfect side and I hope you will give them a try!
Want more sweet potatoes? Try these Chipotle and Rosemary Sweet Potato Burgers.