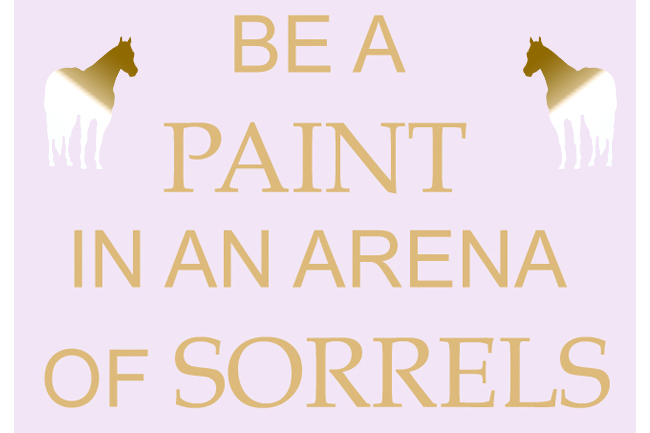 Just a few words and some pretty graphics made by yours truly.
Be A Paint In An Arena Of Sorrels, that's my motto.
Ps. no sorrel horses were meant to be offended in the making of this graphic ; )
Stand out and don't be afraid to be different, pin this colorful quote to your Pinterest boards if you agree.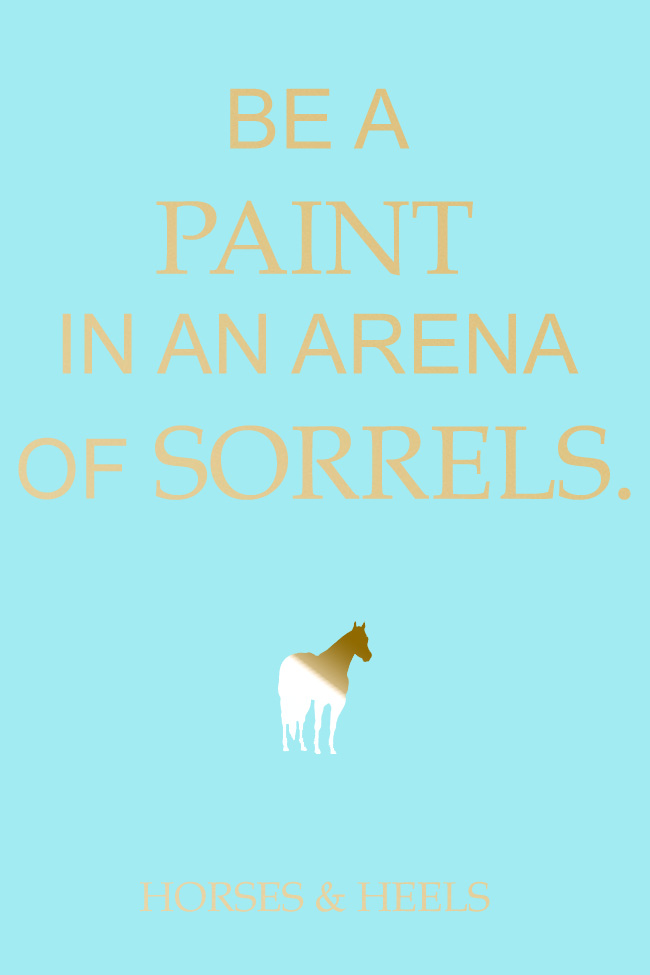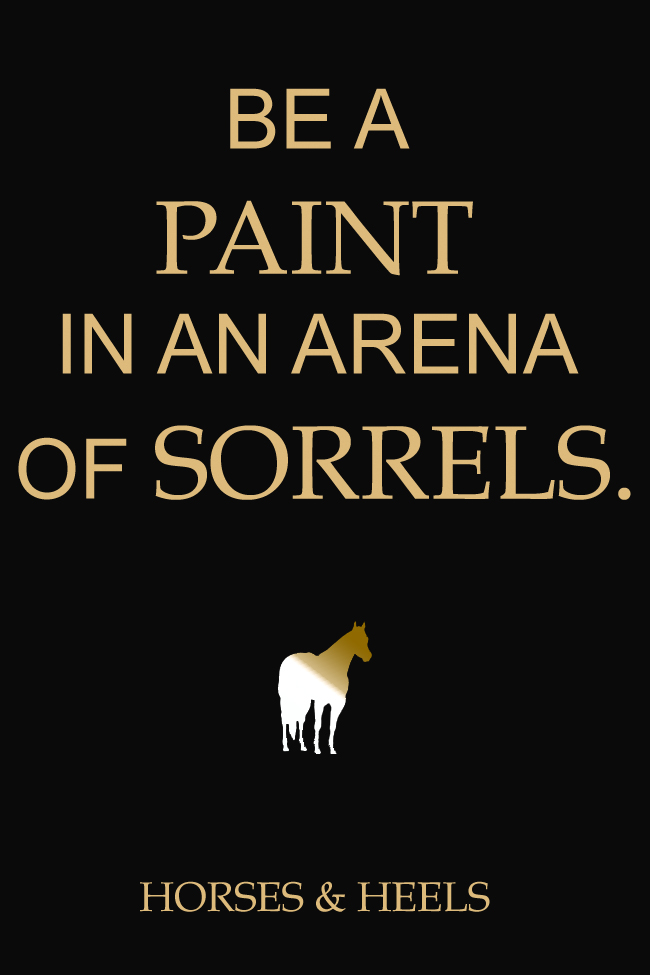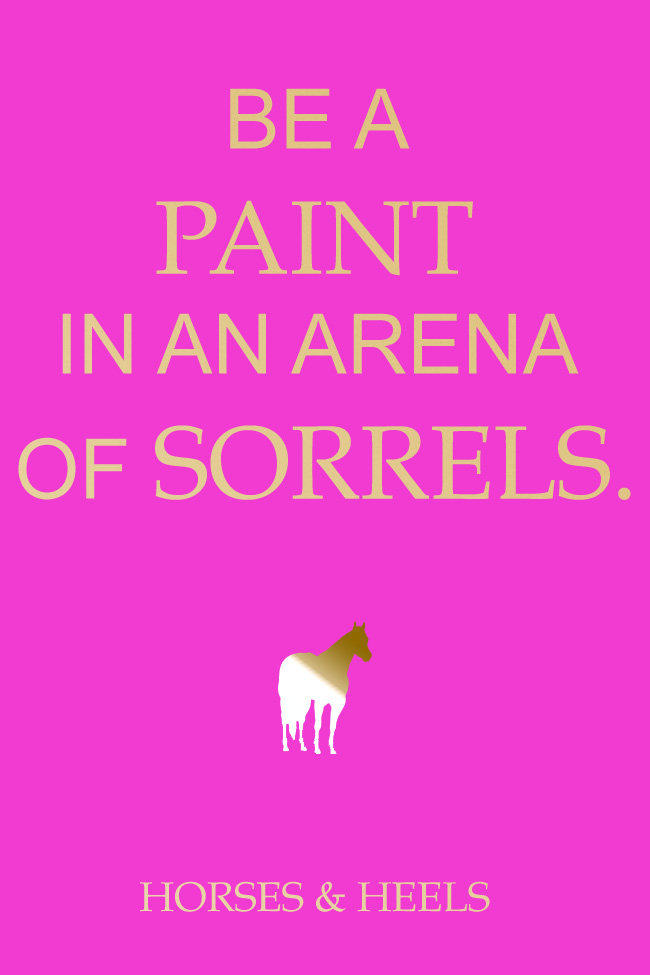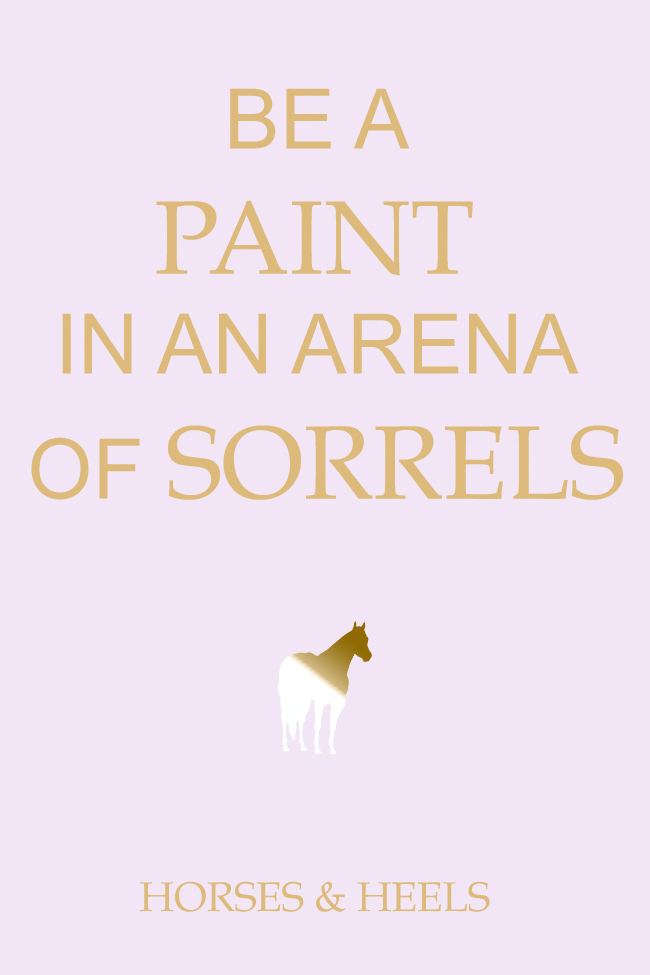 Feel free to share this graphic but do not alter, reproduce or use as your own.