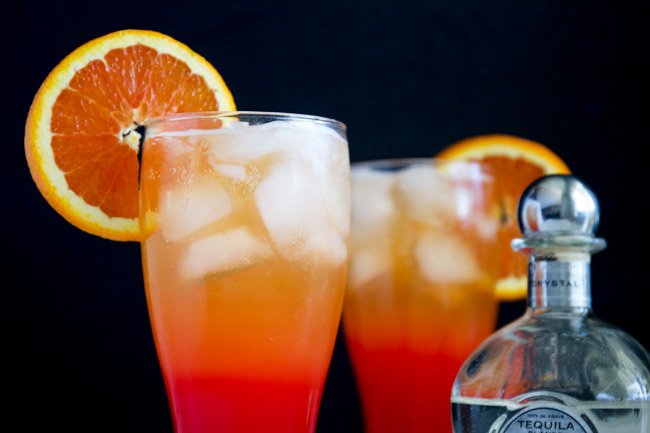 Cinco de Mayo is coming soon, it's time to whip up some margaritas and other tequila infused cocktails. This Corona Sunrise recipe is perfect for cinco. Casa Noble Tequila was kind enough to send me some Casa Noble Crystal so I could try out this drink and share it with you! You just need five ingredients – Corona Extra, Casa Noble Crystal, orange juice, orange wheel, and grenadine (plus plenty of ice). While I have never claimed to be the best bartender, I do know this – good tequila = good drinks. Learn more about Casa Noble online and their other tequilas.
Mexican food is my absolute favorite so I take Cinco de Mayo pretty seriously ; )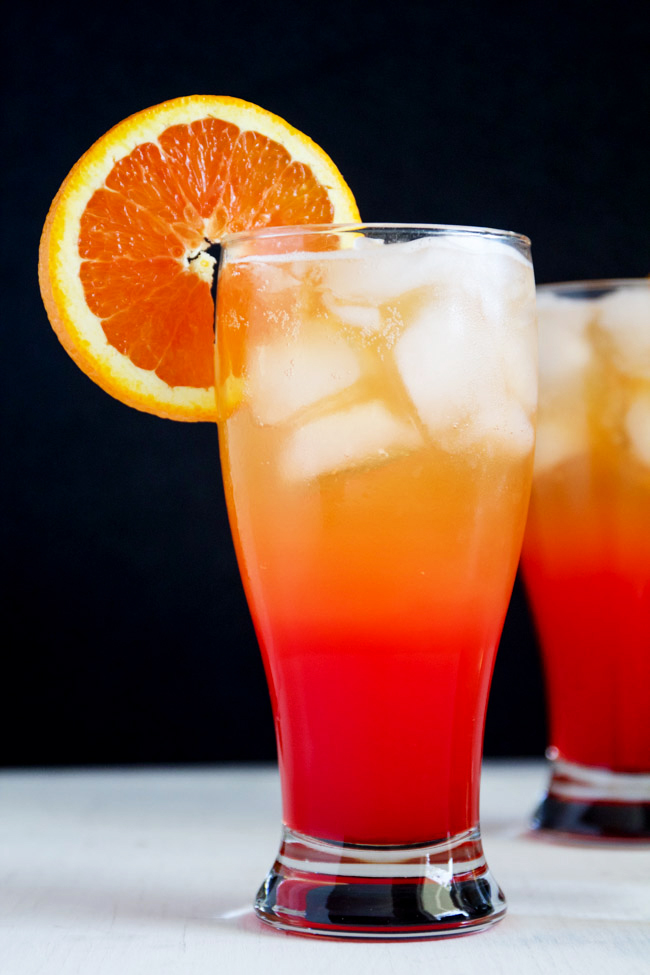 It really is a beautiful (and tasty) cocktail. Plus it goes great with all of the Mexican dishes you could make, bring on the chips, guacamole, enchiladas, tacos, rice, beans, and taquitos please!
Can my Cinco de Mayo party be as awesome as this?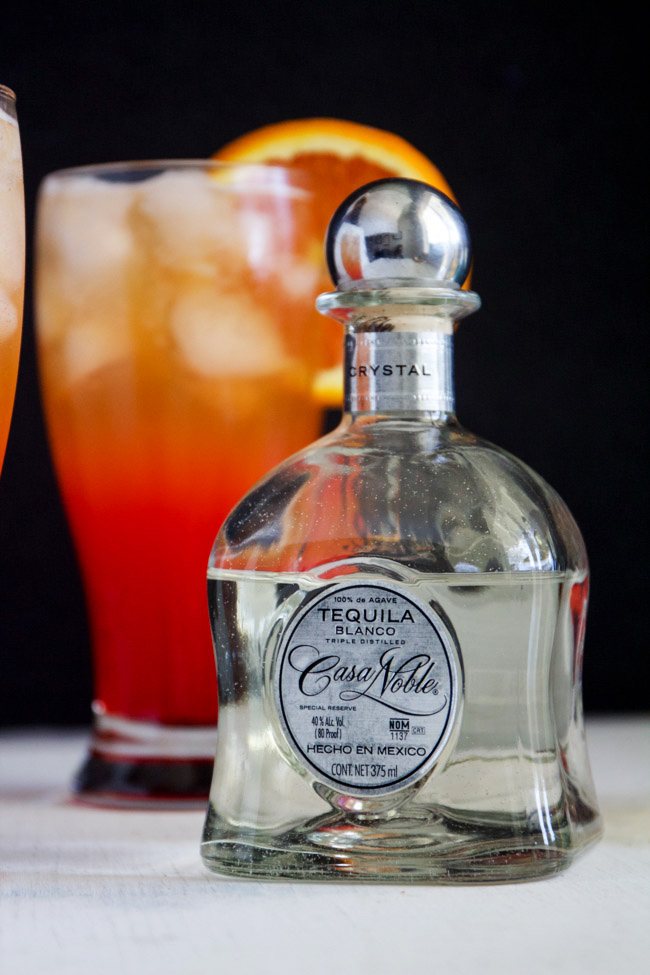 Corona Sunrise
A tequila cocktail made with Corona and orange juice.
Ingredients
1.5 ounce Casa Noble Crystal
1 ounce Grenadine
2 ounces Orange Juice
Orange Wheel
Corona Extra
*Ice
Instructions
Combine Casa Noble and orange juice in a pint glass, add grenadine and ice, then fill with cold Corona Extra.
Garnish with an orange wheel.
I made two drinks at a time and found you really only need one bottle of Corona for two drinks, and the more ice the better. My drinks look like there is not a lot of ice here, but there is! Crushed ice is even better if you can make it. I even made this recipe and threw everything in the ice cream maker for a slushy version of the Corona Sunrise, it was amazing! Many of you might also know I'm not the biggest fan of beer, but in cocktails I can get on board with beer. Another great drink with beer are beer margaritas.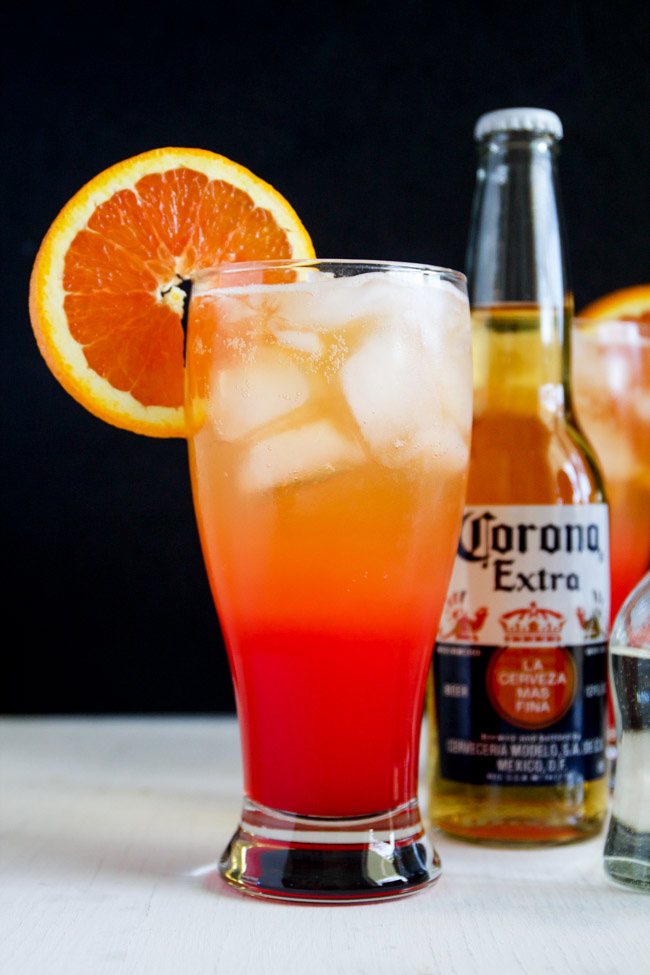 If you want some more recipes for Cinco de Mayo be sure to check out my Black Bean and Chipotle Quesadillas, Guacamole, Corn and Feta Dip and Stuffed Jalapeño Peppers. 
Casa Noble Crystal and Ingredients c/o The Baddish Group