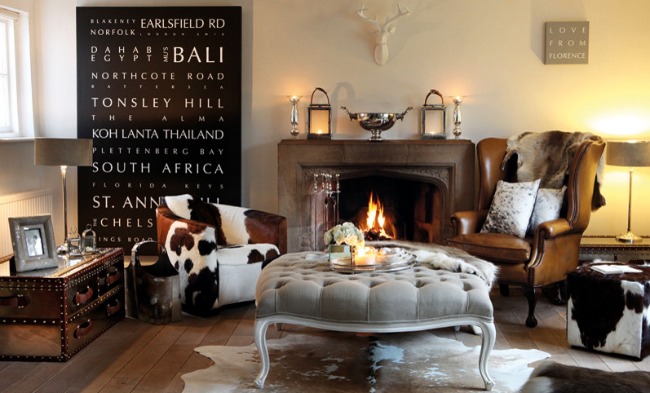 It's no secret that I adore all things cowhide. Can you blame me? I personally love a mix of cowhide accents with modern glam. I featured
Cowhide Rugs: 17 Ways
previously and thought it was time for a follow-up post on cowhide chairs. Here are ten inspiring spaces featuring cowhide chairs all found on Houzz.com. To see the original image on Houzz, just click on any of the photos.
Shop Cowhide Chairs
Get Cowhide Chair Inspiration
A modern contemporary dining room with cowhide chairs.
A corner bedroom space with a cowhide chair.
A contemporary family room featuring two cowhide chairs.
A rustic bedroom with cowhide chairs and accent pillows.
A comfortable looking lounge chair in an eclectic family room.
Bright and contemporary bedroom with rustic accents.
A home office with industrial touches and a modern cowhide chair.
A beautiful dining room with six lovely cowhide chairs.
Modern and contemporary living room in the city.
All photos embedded from Houzz.com