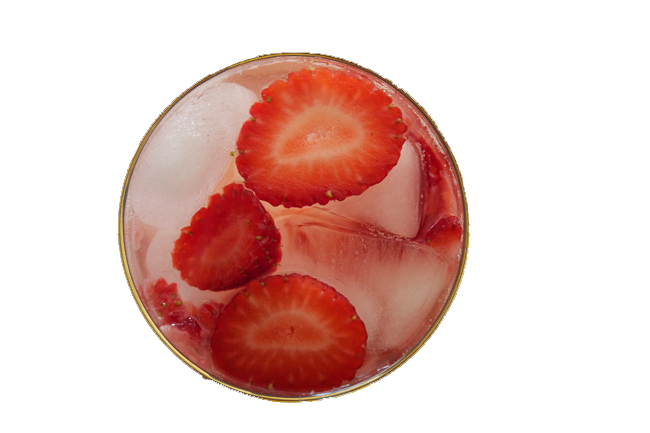 Looking for a sweet new cocktail with an alternative to drinking soda filled concoctions? This Crimson Cocktail features fresh muddled strawberries, honey simple syrup and salted caramel vodka. I thought salted caramel vodka would only taste good over chocolate or cream based drinks but after reading the bottle's suggested drink of "Bad Romance" – cherry soda and salted caramel vodka I decided to whip up this strawberry twist.
I actually had been working on a recipe for strawberry banana bread to share today but I decided the bread was just average and it wasn't share worthy. So I considered myself defeated and whipped up this cocktail instead, this was a success!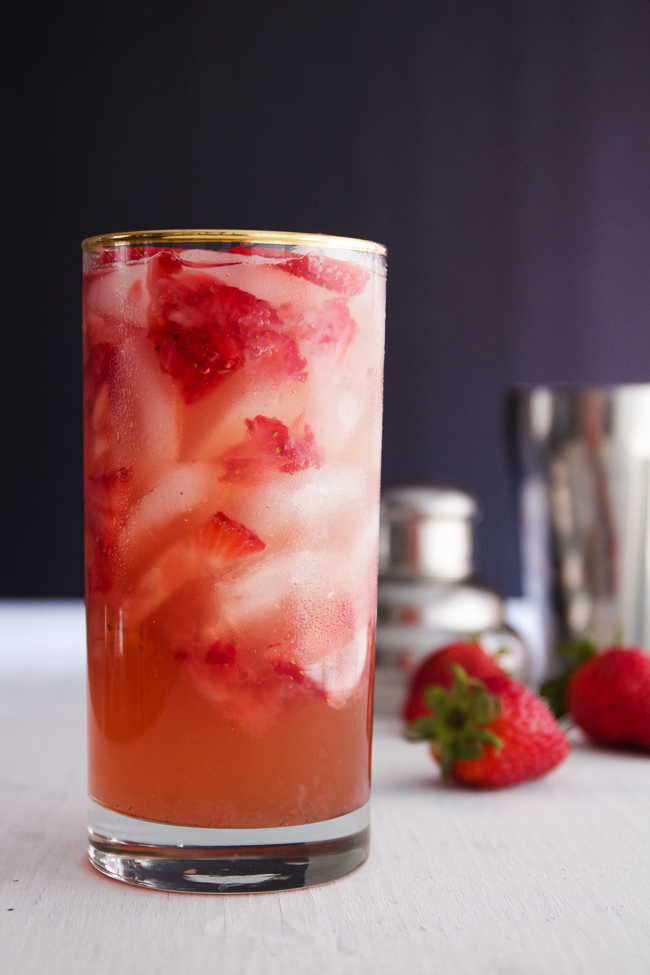 I also adore cocktails with lots of fresh muddled fruit and plenty of ice. This drink is sweet but not overpowering, and the natural sweetness from honey combined with salted caramel is delightful.
Crimson Cocktail
A lightly sweetened cocktail with honey, muddled strawberries and salted caramel vodka.
Ingredients
2 large strawberries
1½ ounces salted caramel vodka
honey simple syrup (1/2 cup water, 2 tablespoons honey heated over the stove until dissolved and then chilled)
ice
Instructions
Muddle your strawberries in a glass.
Top muddled strawberries with heavy ice.
Pour vodka and honey simple syrup in a shaker and mix, pour over ice and strawberries.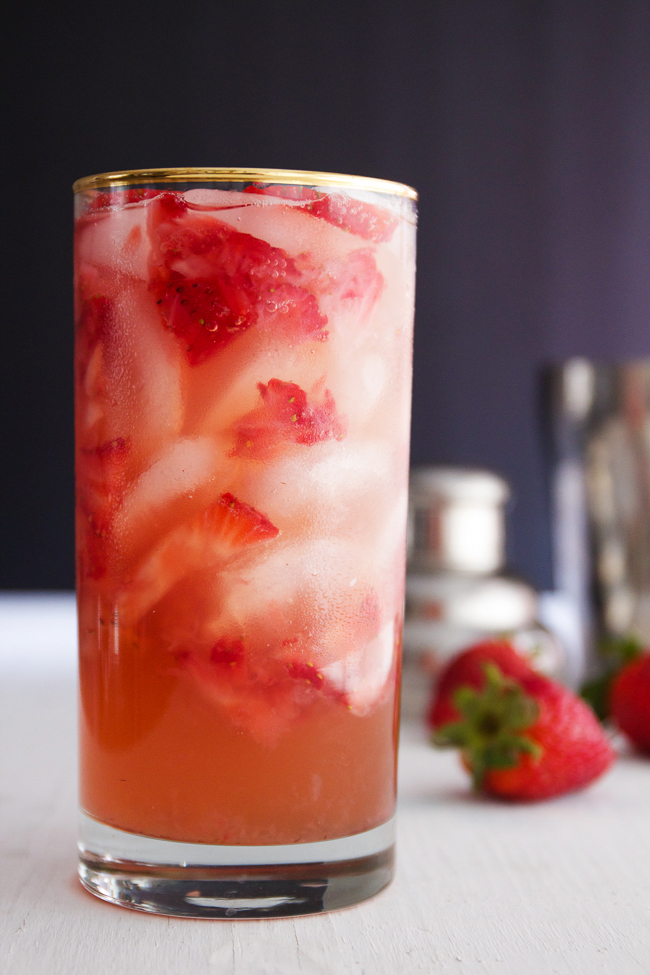 So refreshing!