This lazy crockpot verde chicken chili is full of flavor and easy to make.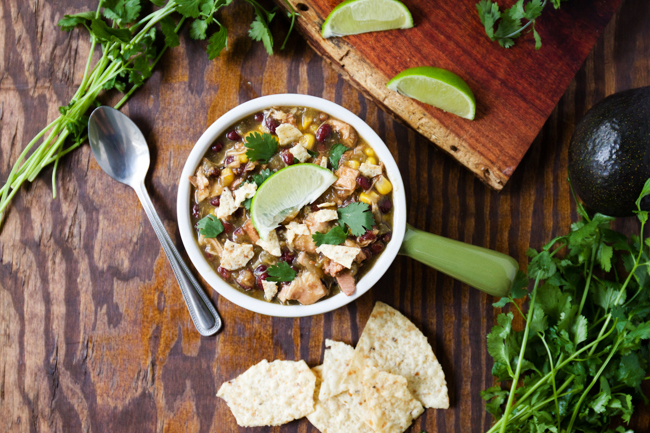 Sometimes I create a recipe so simple and so delicious, I almost don't want to post it on the blog. But then I remember most people don't have time to try the recipes with ten plus ingredients and/or twenty steps.  As much as I love taking beautiful photos of food, I want it to be food others can enjoy.  This crockpot verde chicken chili only has 6 ingredients and there is room for adding in plenty of toppings.  Sour cream and cheese are always good on chili but I try to opt for more healthy options like avocado, lime, and cilantro.
I felt very lazy pouring verde salsa in the crockpot for my sauce and only using one spice (ground cumin).  But this recipe verde chicken chili is a winner!  My crockpot is always helping me when I'm low on time and don't know what time dinner needs to ready.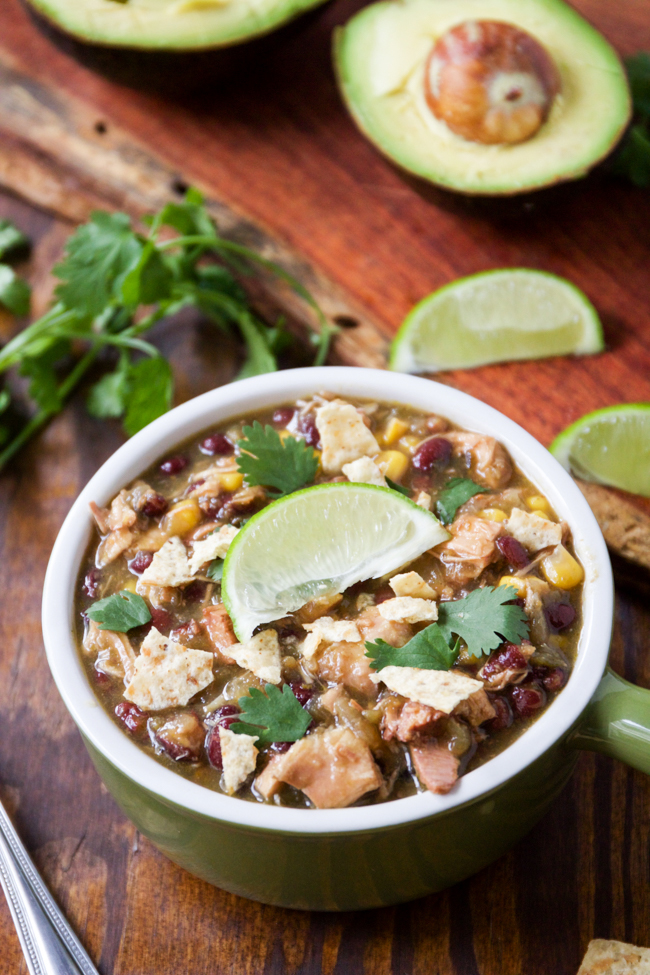 Below is the simplified recipe.  I actually oven roasted a whole chicken ahead of time for the meat and used a cup of chicken stock I made for broth from the chicken.  This provided a low sodium broth the natural way but you can always purchase low sodium broth too.
Crockpot Verde Chicken Chili
An easy crockpot meal, this verde chicken chili is full of flavor and protein.
Ingredients
1 15 ounce can black beans, drained and rinsed
3 cups your favorite verde salsa (Safeway brand is my go to)
1 cup frozen corn kernels
1 cup chicken broth
2½ cups cooked shredded chicken
2 teaspoons ground cumin
Toppings:
fresh cilantro
avocado chunks
tortilla chips
lime wedges
Instructions
Add black beans, salsa verde, corn, chicken broth, shredded chicken, and cumin to a crockpot.
Stir and cook on low for a minimum of 2 hours.
Optional but highly recommended - serve chili with cilantro leaves, avocado, lime and tortilla chips.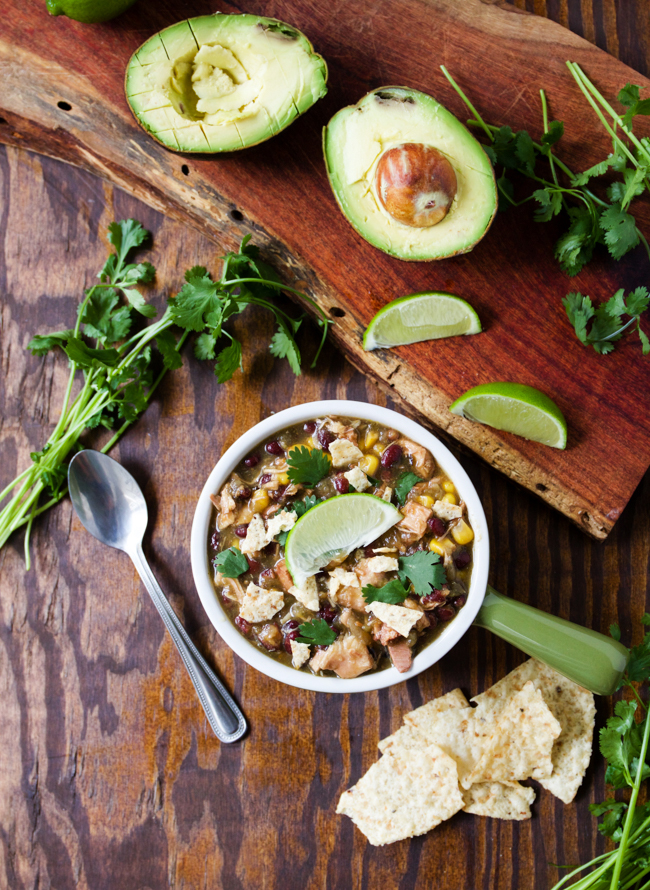 I always put lots of cilantro and avocado in my chili! Ps. after I remove my avocado from the shell, I save some of it for a face mask! Just rub some avocado on your face and allow it to sit for five to ten minutes before hopping in the shower. You'll skin will be radiant when you get out. My husband thinks I'm crazy when I do this.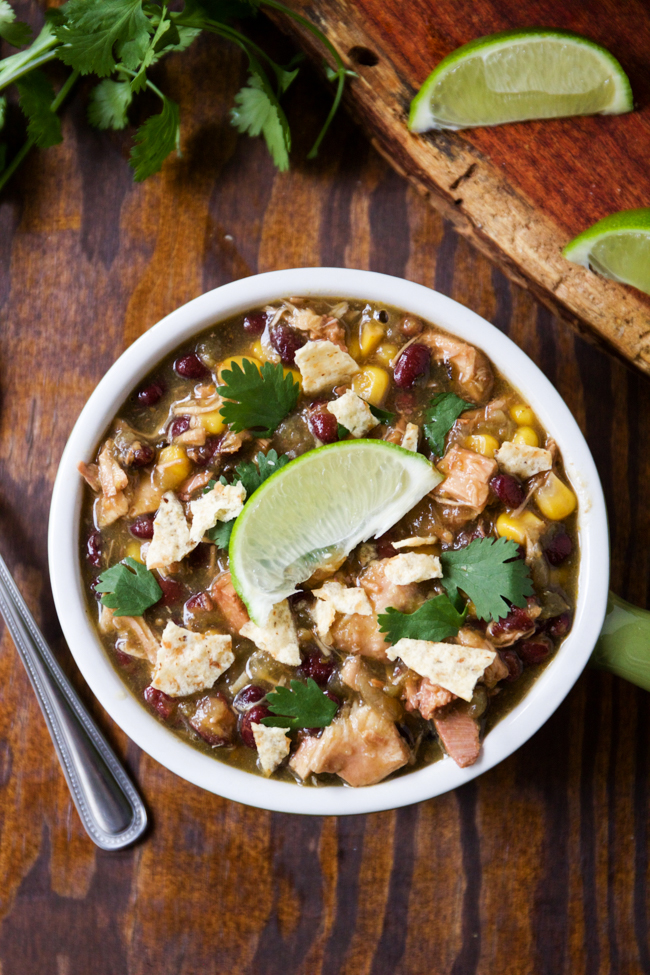 Enjoy!