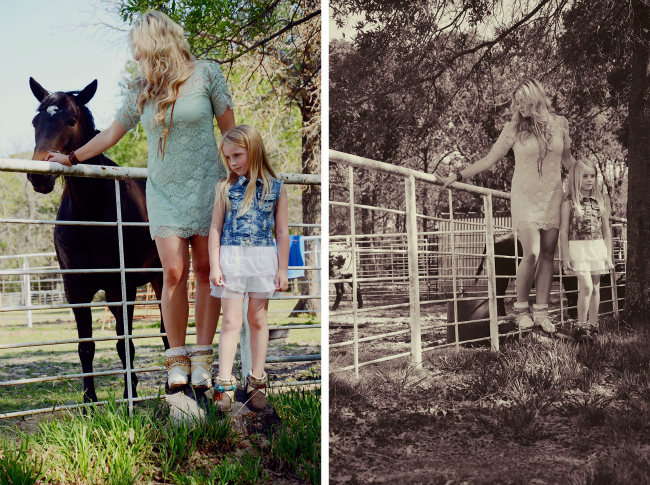 Fun, feathered & fabulous is a good way to describe The Feather Junkie! Today I have a Q&A with Ashley, the company's creator & driving force. The Feather Junkie offers clothing, jewelry, feather extensions, boots, accessories & so much more!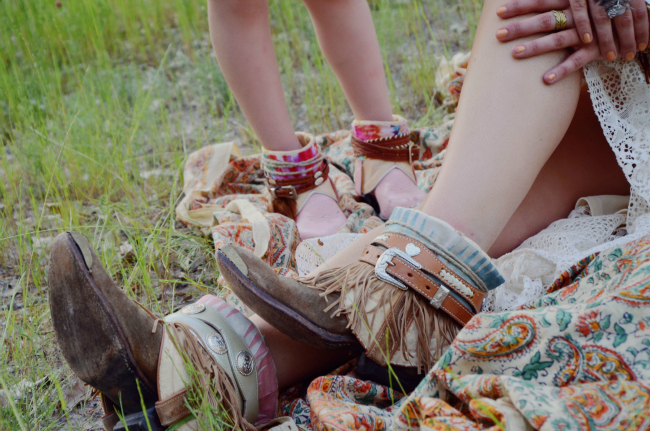 These Junkie boots are fabulous, you can have them done custom to fit your style or browse through the available boots online.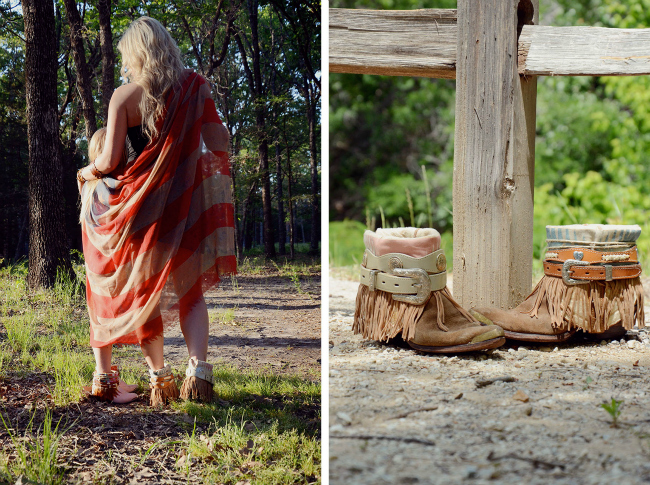 The photos are from their latest lookbook & I think they really do a great job of capturing the essence & spirit of The Feather Junkie.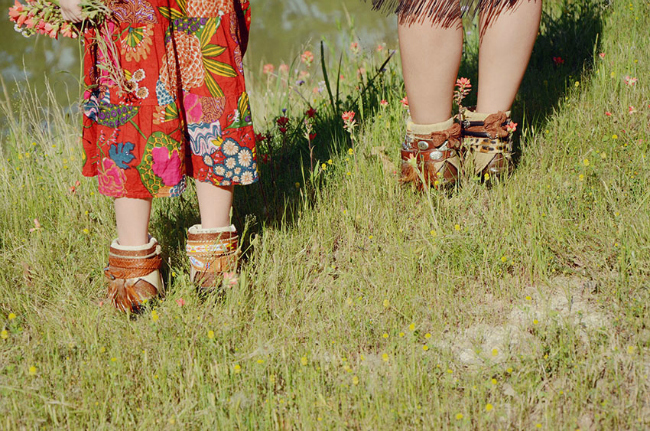 The boots come in adult, youth & toddle sizes.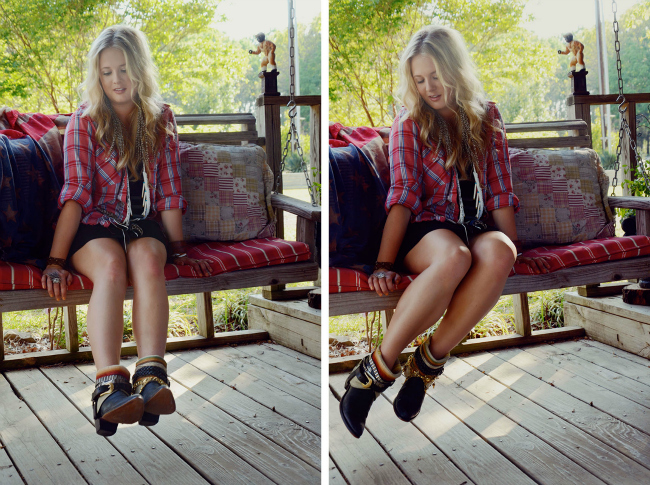 Picture perfect.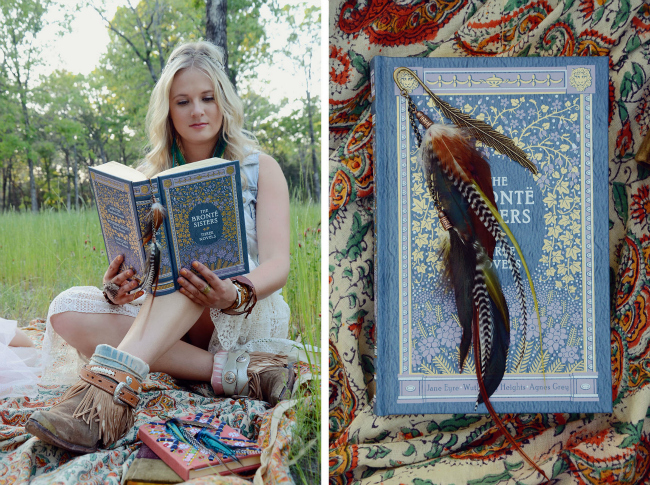 They also offer feather bookmarks.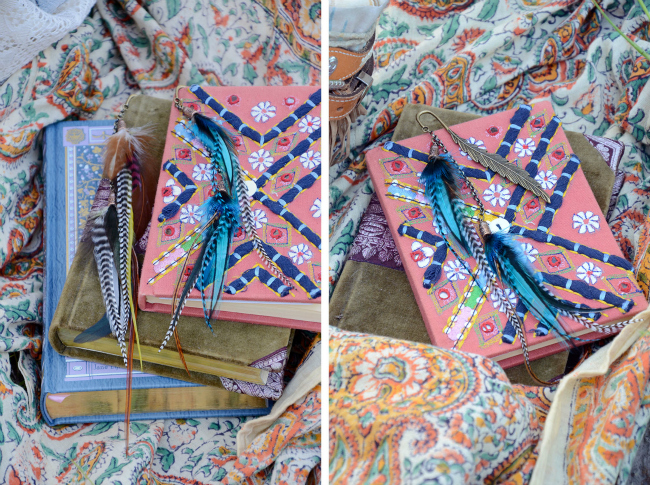 Perfect for keeping your spot.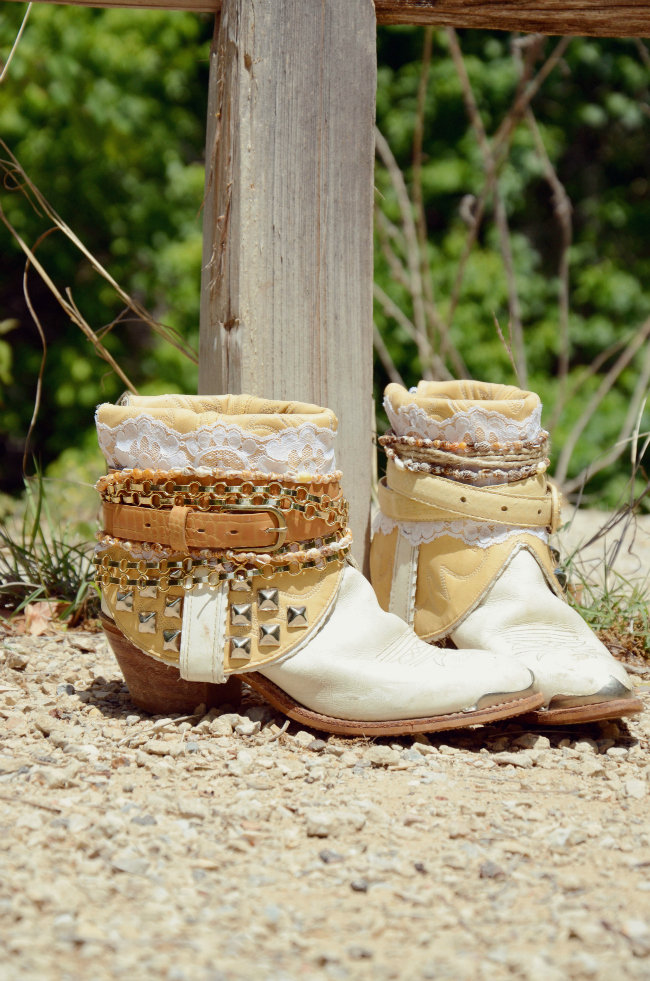 And now a little Q&A from with Ashley!
Q. What was your biggest inspiration to start your business?
A. During a summer run of music festivals I purchased a pair of earrings (that I still have to this day) and was inspired to start creating my own. Friends loved them, their friends loved them and before I knew it this domino effect had begun. I would work on the floor of my living room feathering day and night. A lifestyle emerged and I started to jokingly to be called a feather junkie.
Q. When it comes to designing, where do you draw inspiration from & who do you look up to?
A. A lot of our inspiration comes from our travels. New Orleans and Sante Fe have been a big part of that inspiration. With New Orleans the overall vibe of the city is very inspiring. When you walk down the street you see so many different kinds of architecture and artists from painters, harp players, to a one-man band. And despite the events the city has overcome, everyone still has a great soul and attitude. There is just something about this city that brings you closer to yourself and helps you appreciate everything around you. After traveling through Sante Fe a while back, we really became inspired by the southwestern culture; our necklaces and many of our Junkie Boots reflect this style and free spirited vibe.
Q. Tell us about your favorite colors or patterns that you like to work with the most.
A. Our personal favorite colors tend to reflect nature or a specific time or events in our lives. Naturally I'm a neutral person so we love colors that reflect nature and its surroundings.
Q. Do you have a piece that you have designed that you favor over all the others & why?
A. My personal favorite pieces come from our earrings and ring collections. On the daily we're always wearing the Love Ring and mix it up with either the Lola's in natural, Grizzly Man or the Mother Earth (not currently available) earrings. Earrings are what we originally started creating and the foundation of what The Feather Junkie was built on so they have a special place in our hearts.
Q. What has been the most successful way to sell your products? Word of mouth, repeat customers, online discovery, ect…?
A. We don't do much advertising. Most of our business comes from word of mouth, repeat customers and those who follow us on social media. We prefer to let product speak for itself. Our lifestyle is more laid back, free spirited and our products attract those who appreciate these same things.
Thank you Ashley for taking the time to do this Q&A & for providing the photos! Be sure to check out The Feather Junkie for so much more!