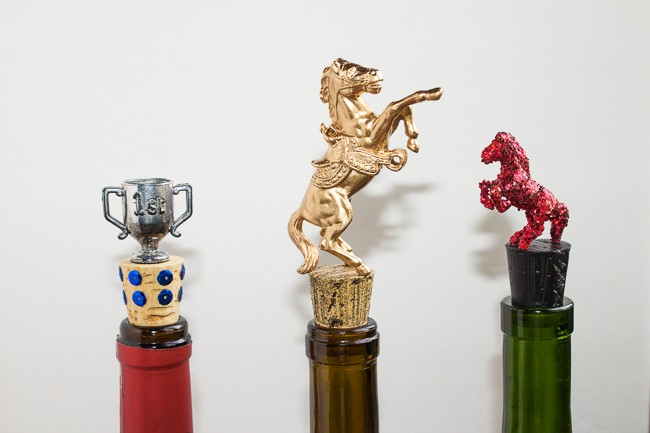 Nice looking wine stoppers are a must for anyone who loves to entertain but sometimes the pretty ones are a bit pricey or maybe I just have expensive taste… So I thought why not DIY some unique one of a kind wine stoppers? These are great for leaving out on display at your bar cart area or giving as gifts for the holidays. The possibilities are endless when it comes to DIY & that is why I love it!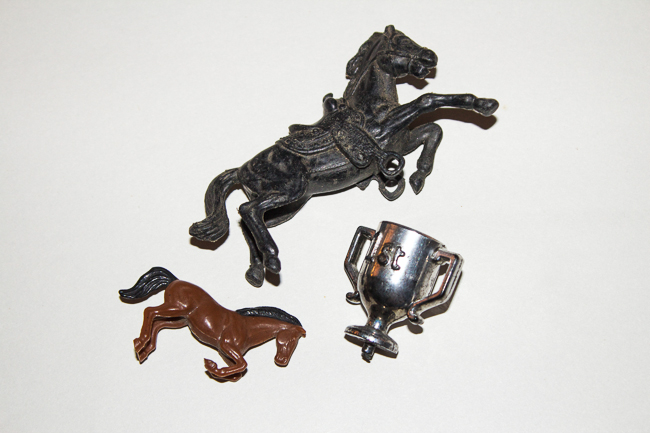 Plastic toys like these started out as the base for my wine stoppers – if you still have your own toys to dig through, do it or head to a salvation army or thrift store to do some digging.
Supplies Needed: 
Wine corks – you can purchase them at a craft store or save them from old bottles. The ones from the craft store that I picked up were wider on top (perfect for toys) & a little bit shorter than the wine stoppers that came out of the bottles.
Plastic toys – get creative & think about what you can transform.
Super glue – for adhering your toys to the wine corks
Extras – non toxic paint, glitter, or sequins.
My first wine stopper was very simple, I used tiny daps of super clue to add blue sequins to the sides & I put a trophy on top & didn't paint the wine cork.
The middle stopper used gold spray paint on my toy horse & non toxic glitter paint along with trusty super glue. *Tip if you are painting the corks you can wrap some painters tape 1/4″ around the bottom to cover up the area so you leave it bare. This is the part that goes into the wine bottle.
The last stopper was fun, I covered my toy horse in mod podge & rolled it in glitter. Make sure you seal up the glittery horse or other toys with a coat of mod podge or an acrylic sealer so no glitter will ever come off. I also painted the cork black.
If you have any questions about the materials used or steps I took, please ask. This blog post is just to inspire you to create something & my directions are just a guide, not something you have to stick to.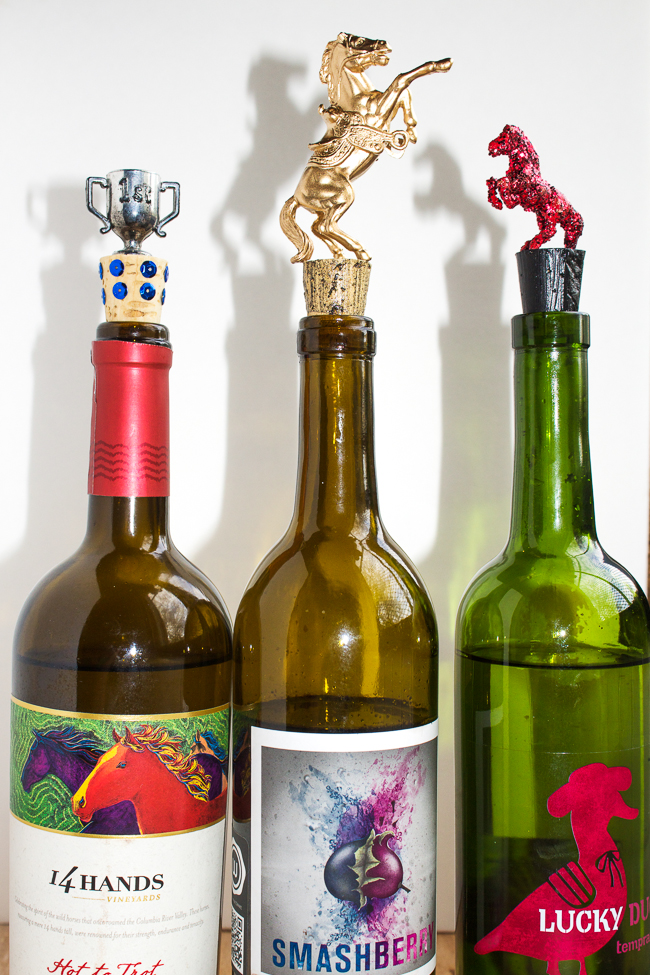 Cheers to three beautiful wine bottle stoppers.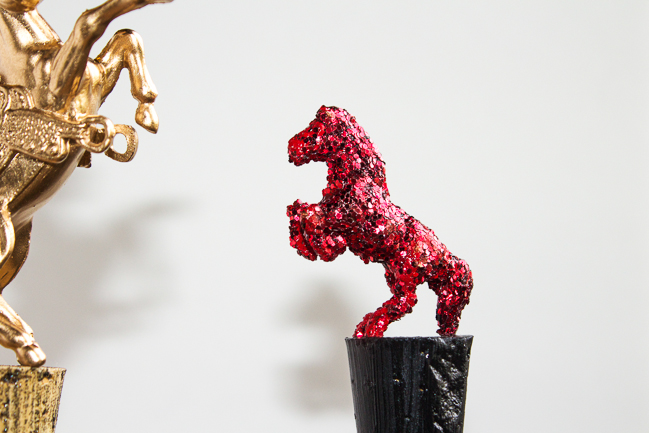 This glittery red pony is so festive! I used a coarse glitter to get the textured & funky effect.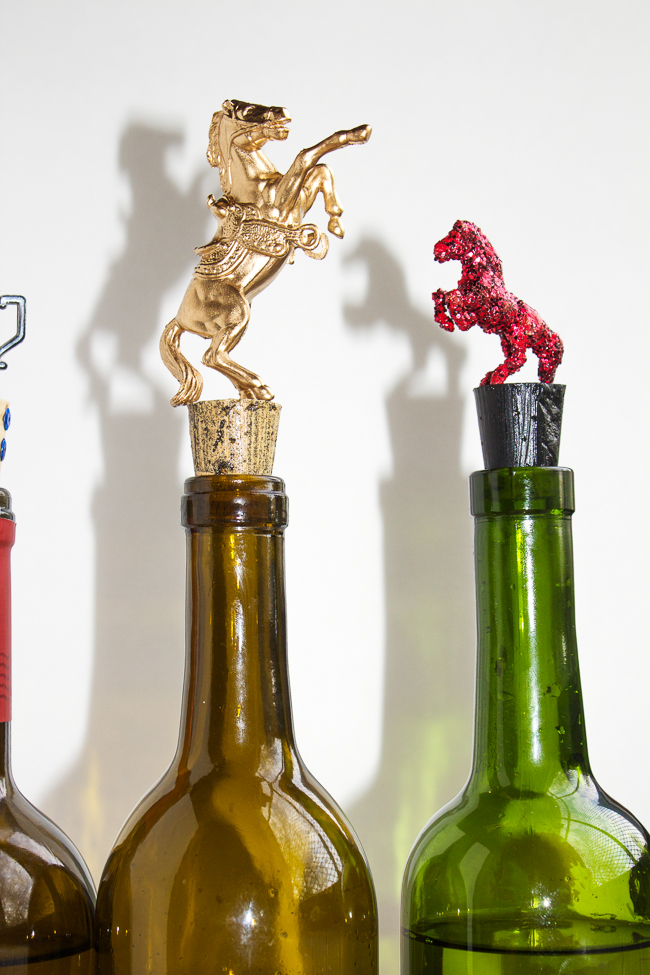 The gold rearing horse is a very nice touch.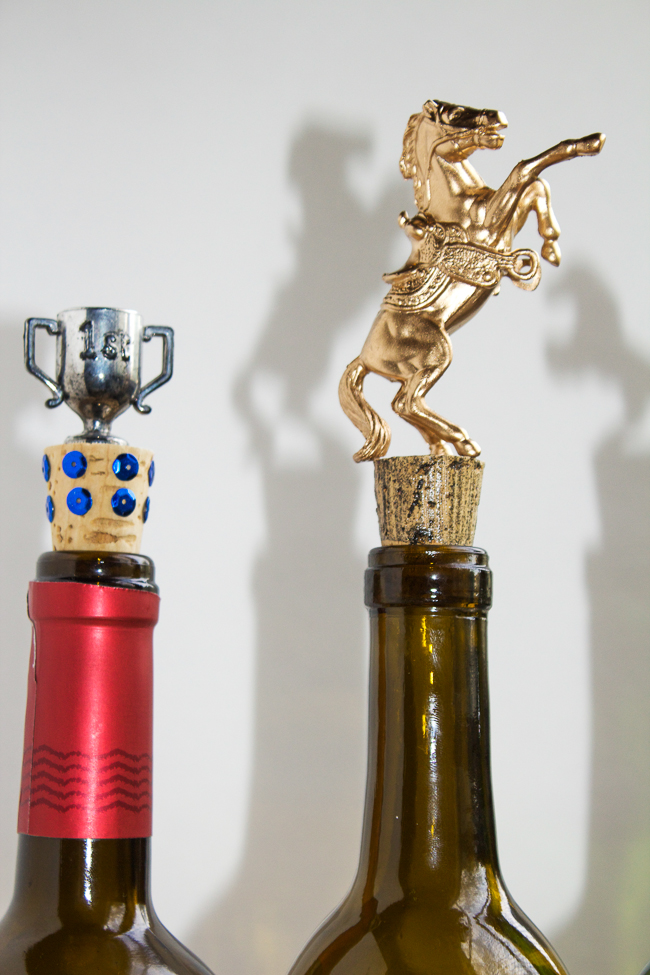 Get creative & have fun with making these wine stoppers.
 Want more DIY?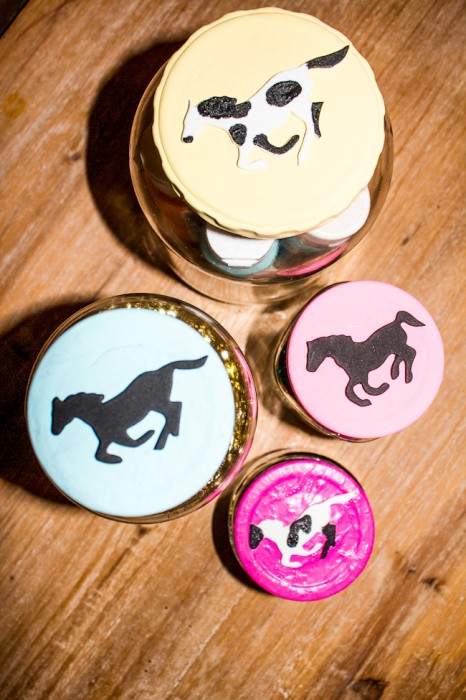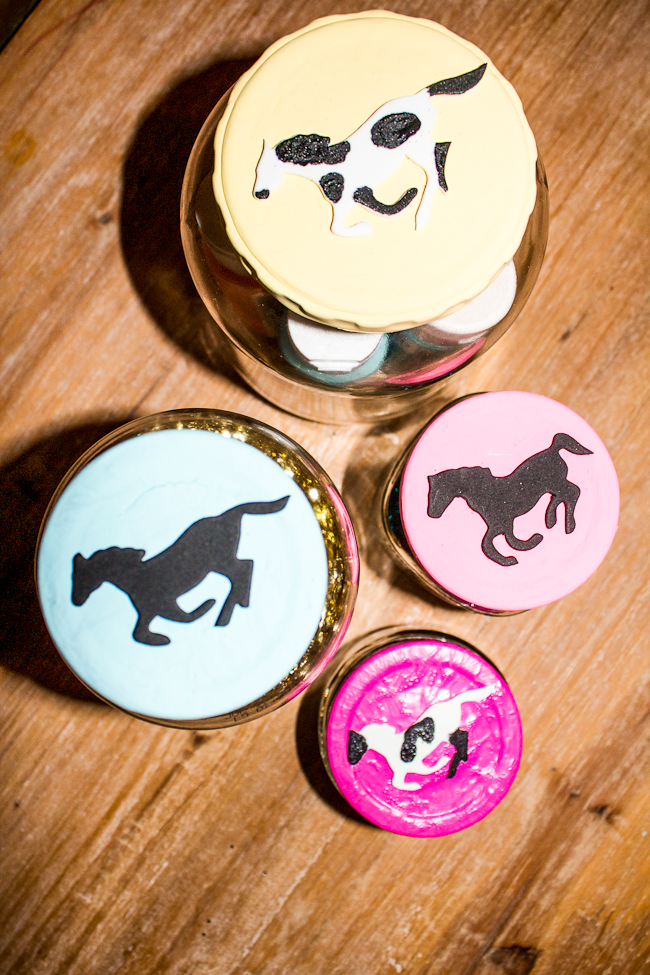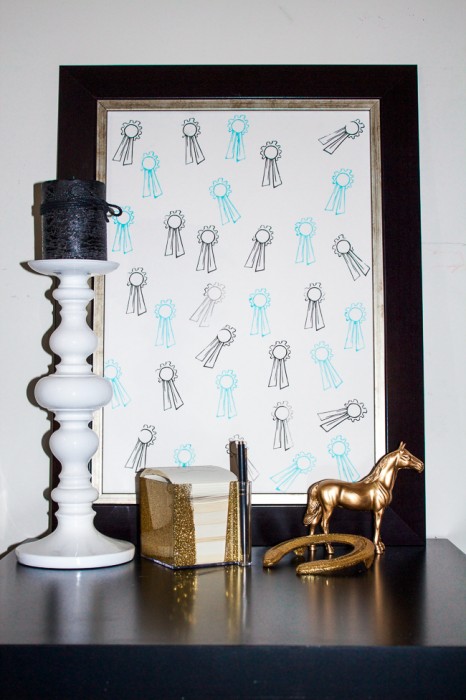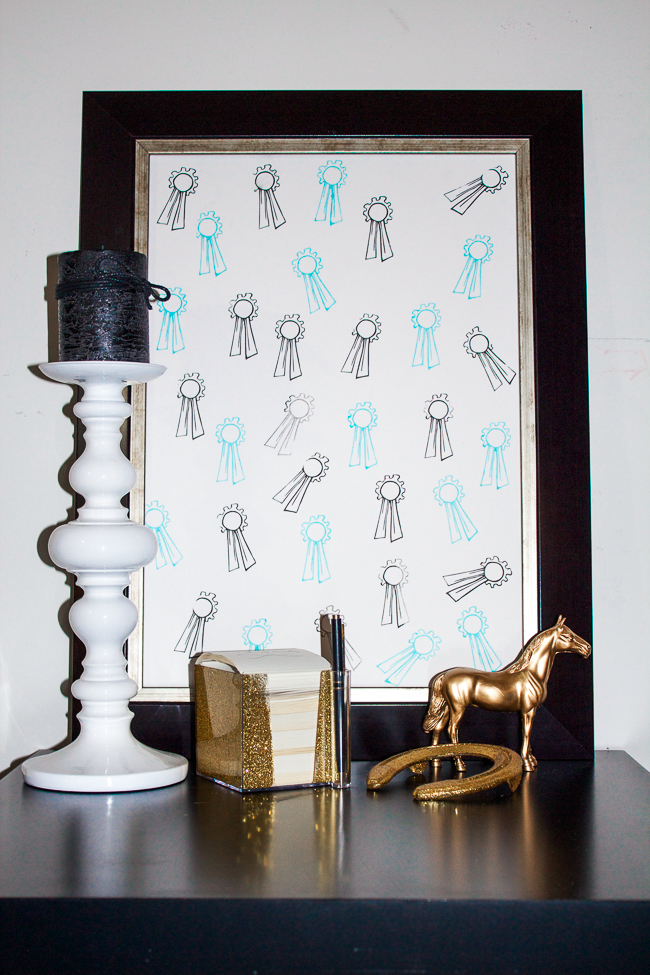 Porcelain Paint Jewelry Display