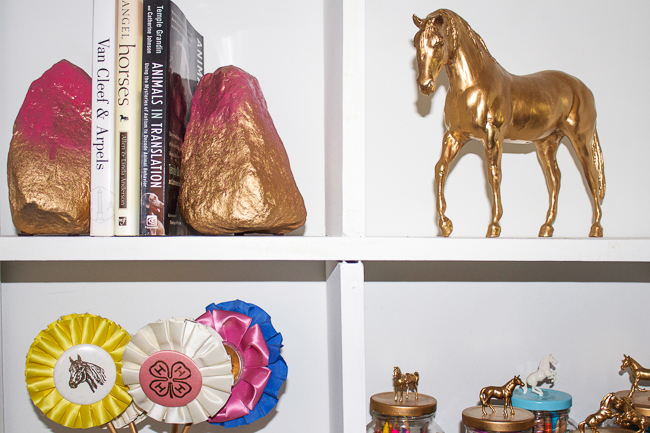 I believe that you can never have enough gold accessories & gold spray paint is probably my favorite craft supply. This shelf clearly builds my case. I made these pink & gold rock bookends for a decorating project I'm currently working on in another room. For now they are residing on my craft shelf, another styling working in progress.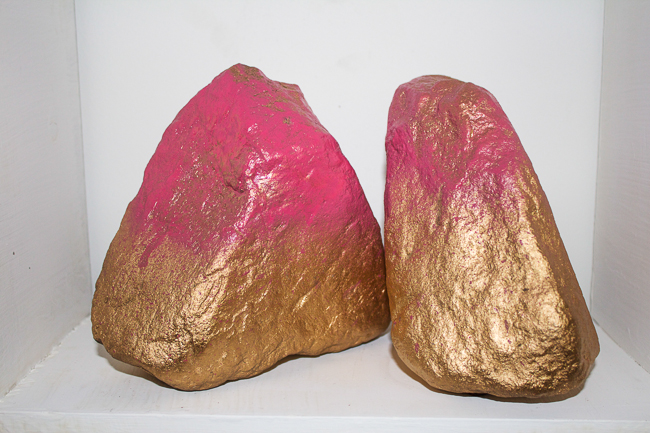 DIY Gold & Pink Bookend Supplies:
Two rocks, similar sized with flat bottoms that will stand on their own.
Spray paint, pick any color or colors that you would like.
Adhesive felt pads for the bottom of the rocks so they do not scratch your shelving.
The fun & hard part is finding your rocks – I went to the horse pasture in an area that I knew was rocky & was able to find two similar sized triangle rocks. If you don't have access to a woods or pasture, there are plenty of places you can buy rocks from like landscaping supply companies but finding your own makes this project so much more rewarding.
Clean off your rocks & spray paint them with your first color completely.
Allow them to dry & "mist" the rocks with another color on top. I did a light coat of pink so that you could still see the gold underneath.
Once the rocks are dry, put the felt pads on the bottom so they don't scratch surfaces.
Simple right? These rustic yet glam pieces look great!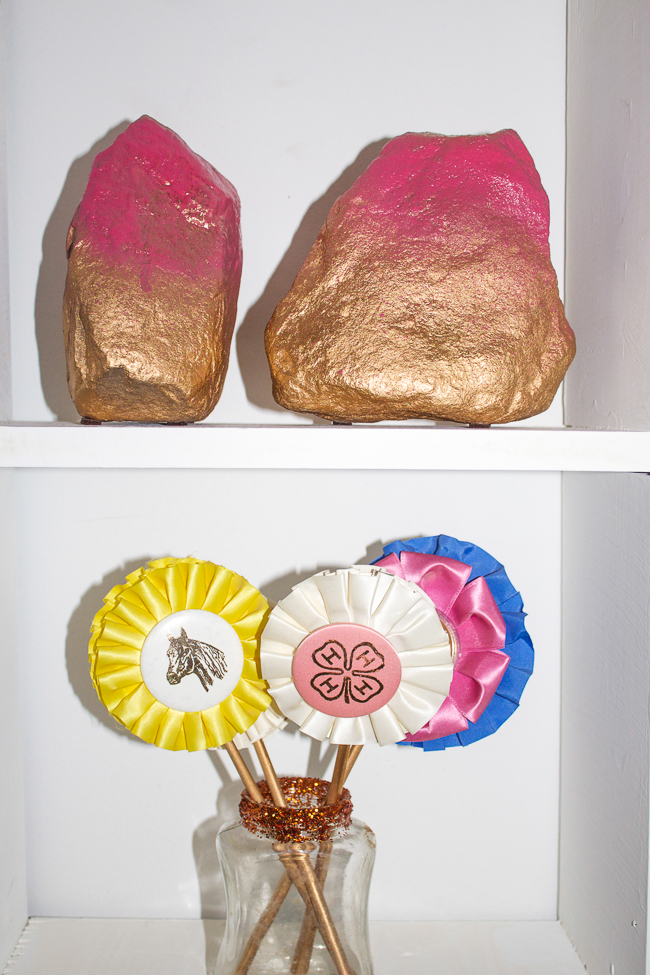 The bookends even look pretty without books!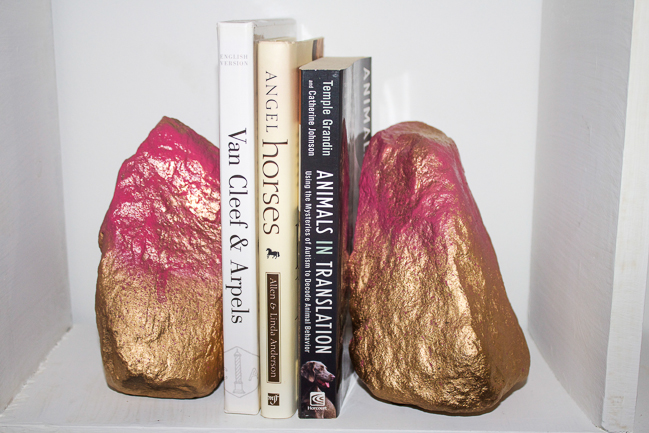 These bookends are so simple & easy to make. Plus they make a great statement piece, I saw gold brick bookends on Pinterest before & this is where the idea came from.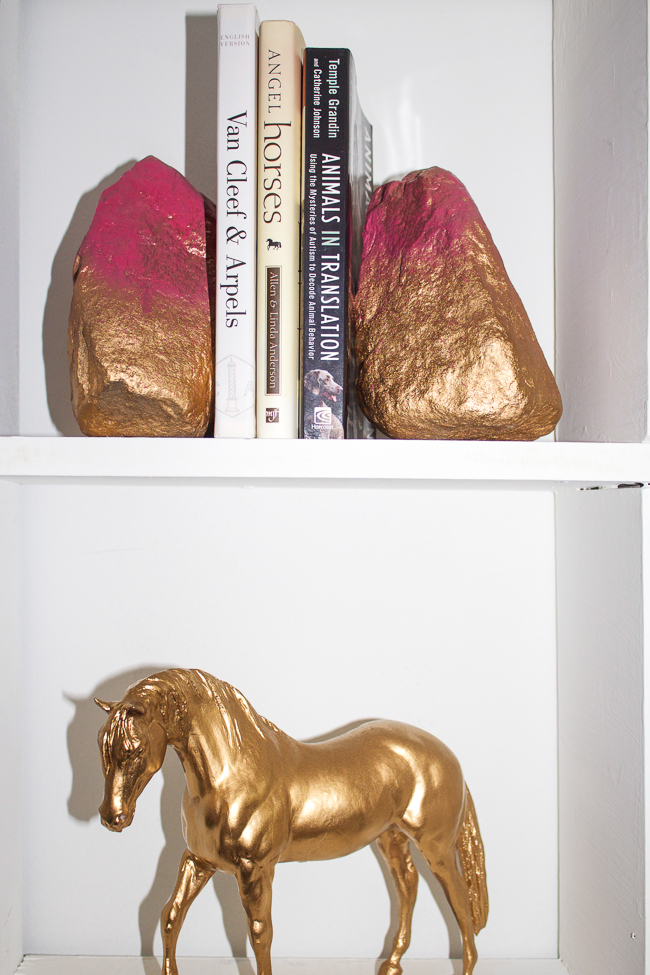 Did I mention I love gold things?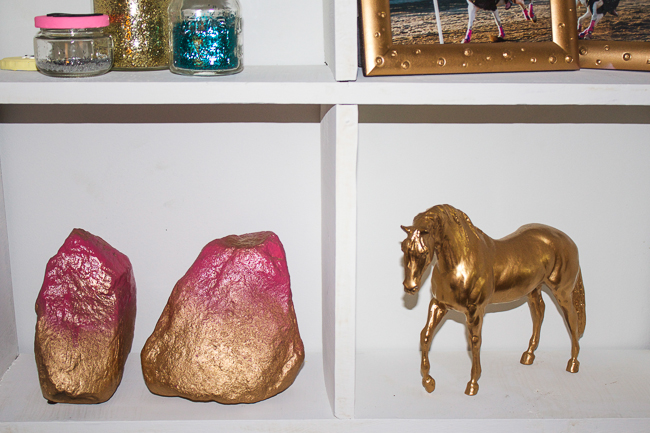 This shelf is another project in itself – it was originally brown & a throw away from someone. I painted it white & have There are a lot of spaces on the shelf that I haven't quite filled out yet. I'm not sure where I want everything to go just yet.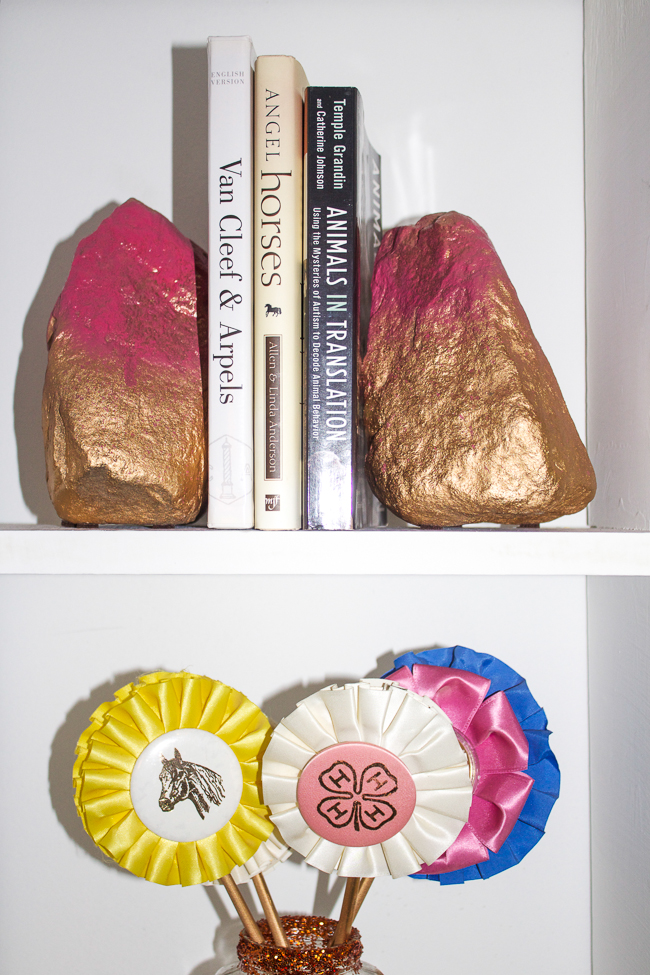 Have fun looking for rocks!