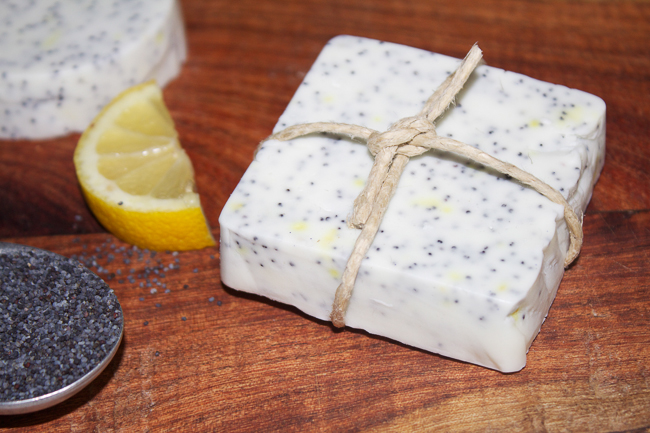 I was walking around Anthropologie the other day feeling inspired and overwhelmed (as usual) with the beautiful clothes and home décor. Secretly their décor is my favorite section; I saw these big and pristine glass jars filled with fancy gourmet soaps. I thought, "I need that for my bathroom!" Immediately I started doing homemade soap research and decided to make my own.
There are two ways to make soap – the cold press way which is a bit lengthy and intimidating for a newbie like myself or the easy kit way. I went with the easy way and picked up a two-pound block of Goat's Milk soap base from my local craft store, a soap mold and some essential oils.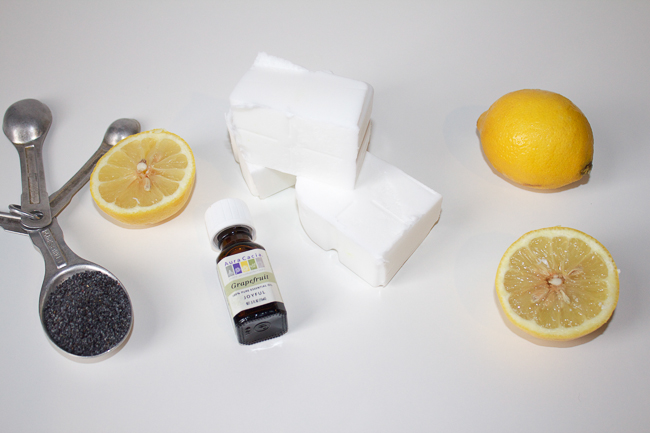 I decided to make a poppyseed citrus soap using grape fruit essential oil, lemon zest and poppy seeds. You can make your own delightful combinations with a little experimentation.
Supplies Needed:
Two-pound block of melt and pour soap base like this (it doesn't have to be just goat's milk). Please not that I only used one pound and used the other half to make this Coffee Mint Soap.
Molds for your soap – silicon are the easiest for getting soap out but tend to be a little pricier. Want to skip the molds? Try using cupcake liners in muffin pans instead.
15 – 20 drops of grapefruit essential oil
1 tablespoon, plus 1 teaspoon of poppy seeds
1 lemon, zested
A glass or plastic microwave safe bowl.
Wooden chopsticks or popsicle sticks for mixing.
Cut half of the soap block up into cubes, again I only did a one pound batch of soap and am saving the rest for later.
Add the soap to the bowl and microwave in 30-second increments, stirring with the wooden stick each time until the soap is completely melted. You do not want to burn your soap!
Add poppy seeds, lemon zest and essential oil. Stir well.
Carefully and quickly pour your soap into the molds. The soap does harden fast so you don't have a lot of time.
Give the soap at least 3 hours to harden before popping out of the molds. I like to do 5 or 6 hours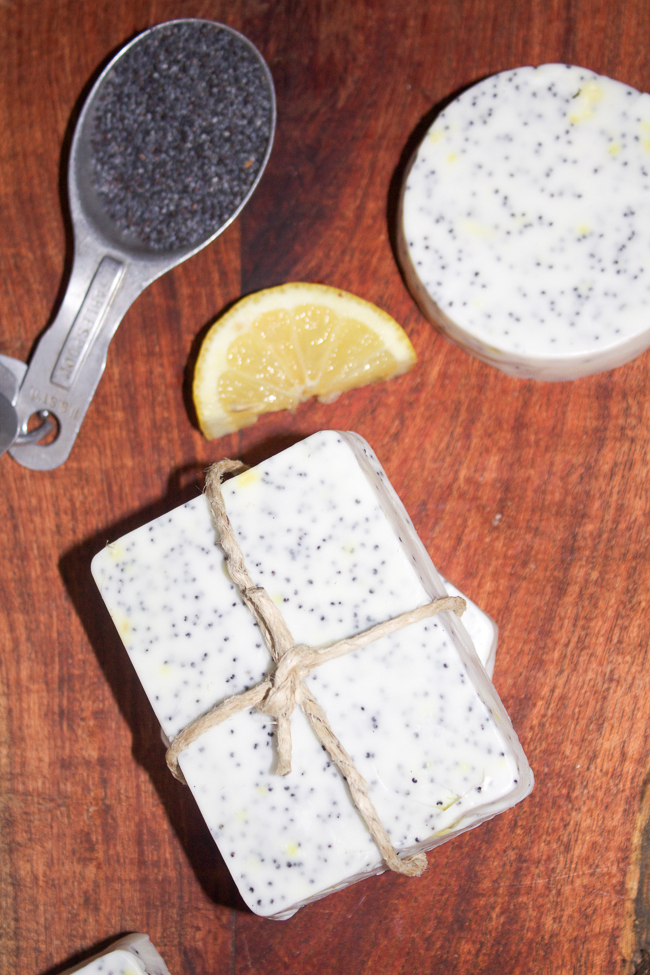 Now you can wrap your soap with twine or brown paper, give to friends or put it in a beautiful glass jar in your bathroom.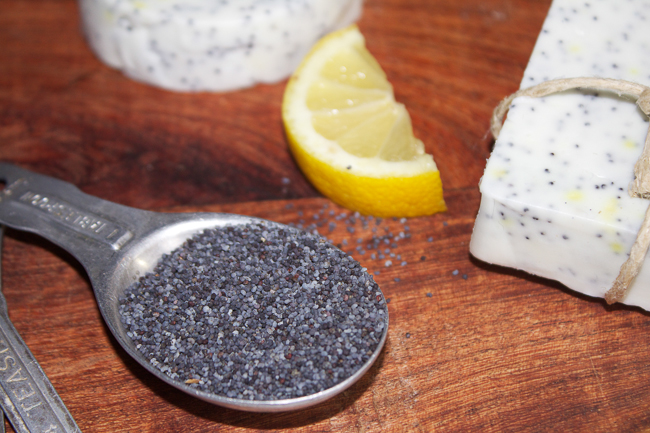 The tiny poppyseed feels amazing on your skin and is a great way to exfoliate.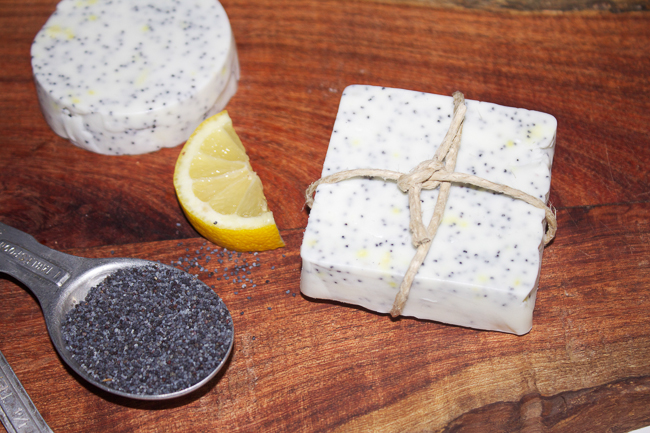 Happy soap making! And check out my latest – Homemade Coffee Mint Soap Bars!