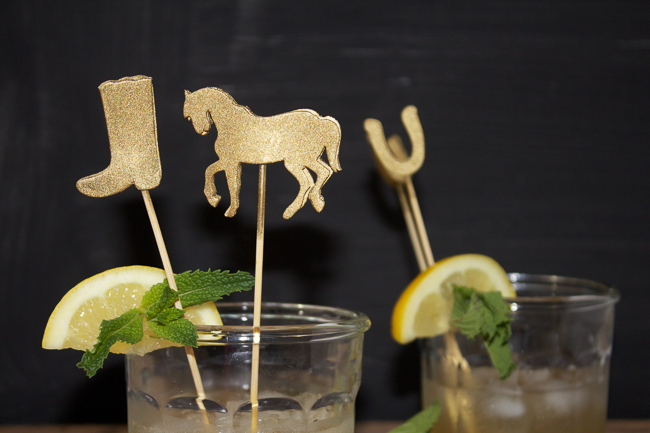 It's almost Derby Day! Are you having a little Kentucky Derby party or wearing a big hat and betting on your favorites? Why not try making some easy DIY cocktail stirrers for your mint juleps or beverage of choice. I made my stirrers in classic gold but you could make them in any color, they are so fun and festive!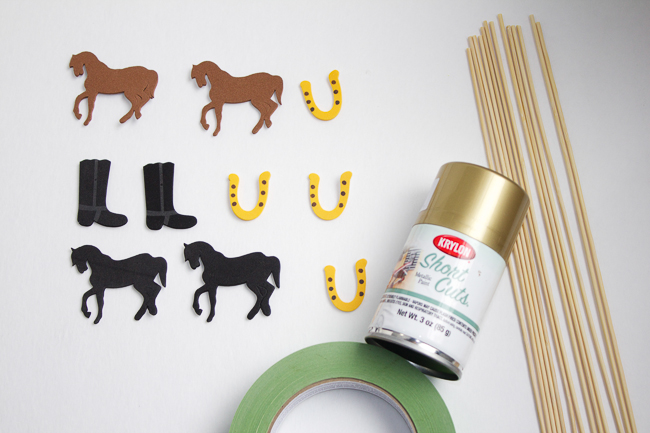 Supplies Need:
Foam Equestrian Stickers (pick these up at your local craft store in the kid's section).
Thin Bamboo Skewers
Spray Paint (your choice in color).
*Optional – painters tape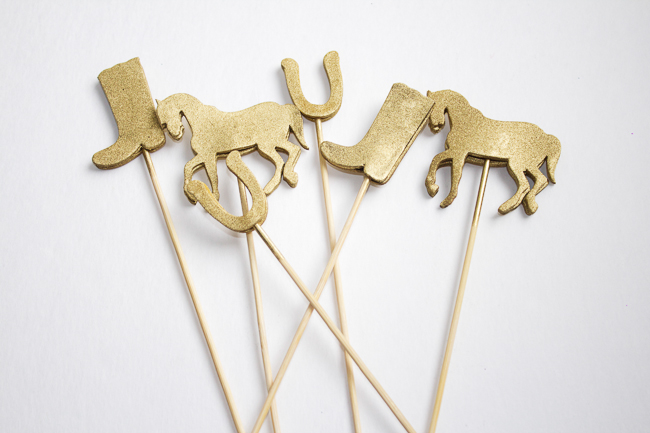 This DIY is so simple it barely needs instructions – I used two foam pieces per cocktail stirrer. Spray paint each piece and allow them to dry. Break your bamboo skewers (if needed) to fit the size of the glasses you are using. My skewers were easily broken and I used the broken ends at the top and covered them in my foam pieces. This way your drinks are splinter free and you don't have to worry about a perfect break.
Peel the stickers off the foam pieces and insert the bamboo skewer in the middle. Cover the skewer on both sides with your foam pony, boot or horse shoes and that is it! Since the foam stickers have adhesive backing, there is no glue needed. Once the foam stickers are on the skewers, you may have noticed that you missed a few spots – take your painters tape and cover the bottom of the skewer if you need to do touch ups.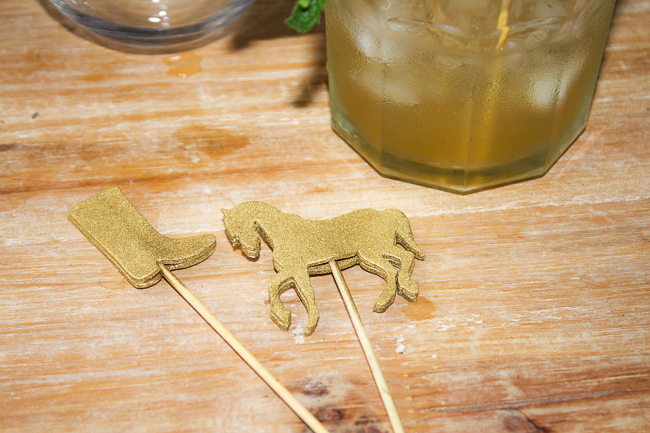 Now go make a fancy cocktail and enjoy!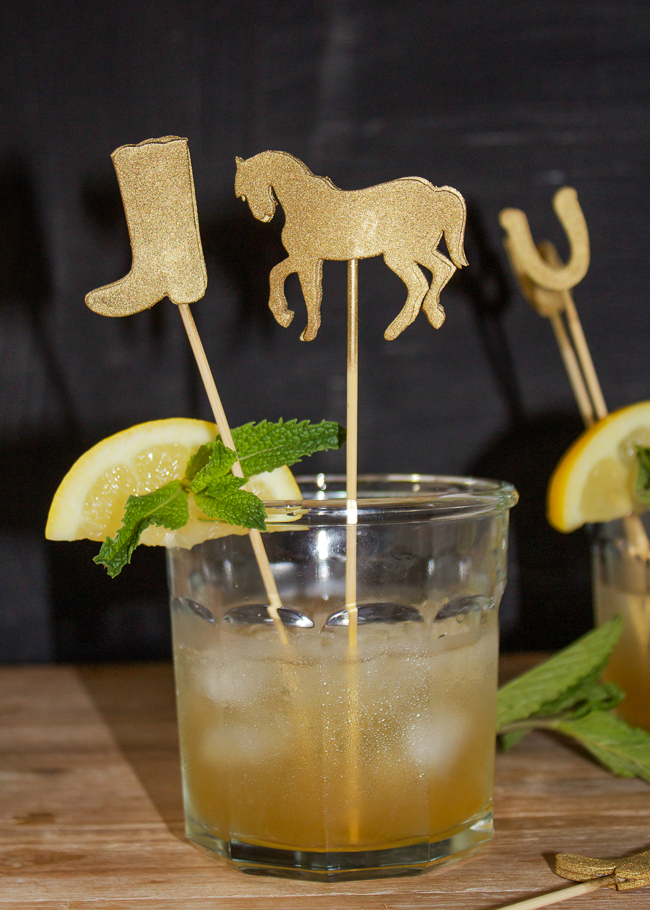 Since these stirrers are so cheap and easy to make you can just toss them after one use. Ps. these also could be used for cake toppers or other party decorations.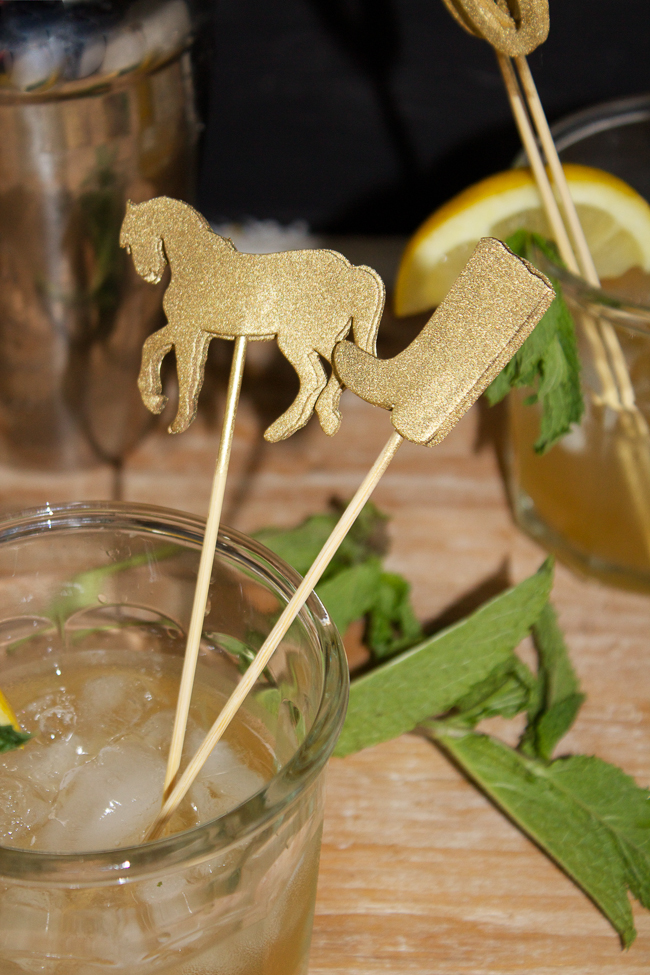 Questions? Just ask and if you make these, use hashtag #Horsesandheels on Twitter and Instagram to share your creations! Want this Mint Julep Recipe, go here.
 Looking for more on the Kentucky Derby?