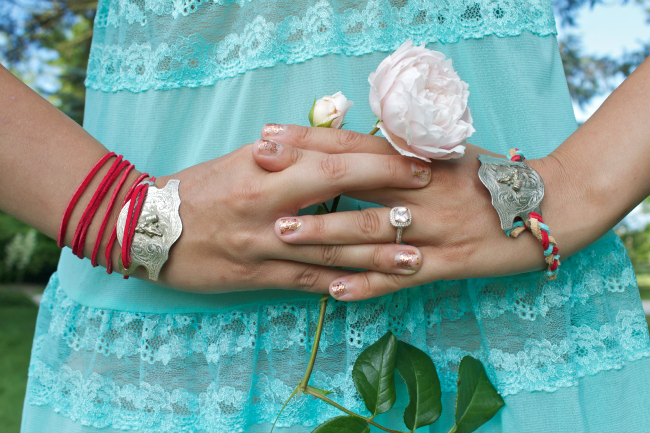 Happy Friday! Last week I was cleaning out the boot closet & Tina & I found my old kilties attached to an equally old pair of lace up boots. Did you wear lace up boots when you were younger? Naturally I had a pair of barrel racer kilties & now I have no use for them so I decided to make a DIY bracelet & repurpose them.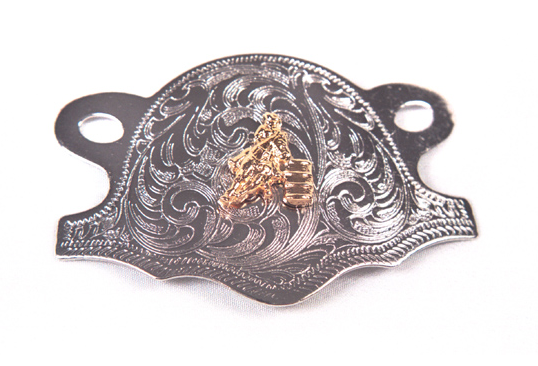 The kilty.
Supplies Needed:
1 pair of kilties (go through your old boots, thrifts stores & if you strike out – they still make & sell them online)
Assorted leather rope in a variety of colors
Scissors
*Creativity & any other supplies you would like!
There are so many options for making your own bracelets & I hope to just inspire you to get creative & wanted to share what I did.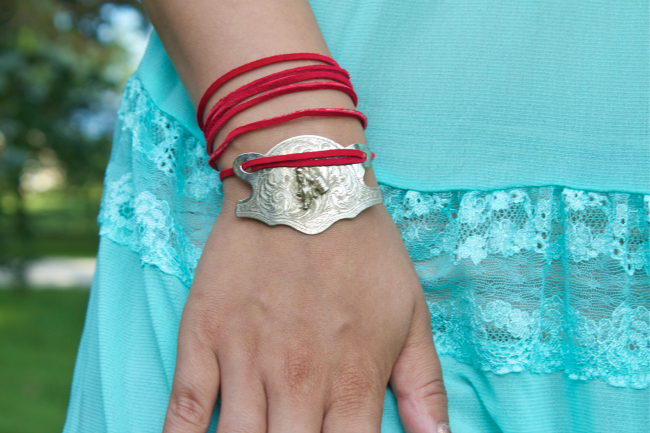 My first bracelet was a simple leather wrap DIY made with red leather. I opted to tie mine in the back but you can also get a clasp for yours if you would like.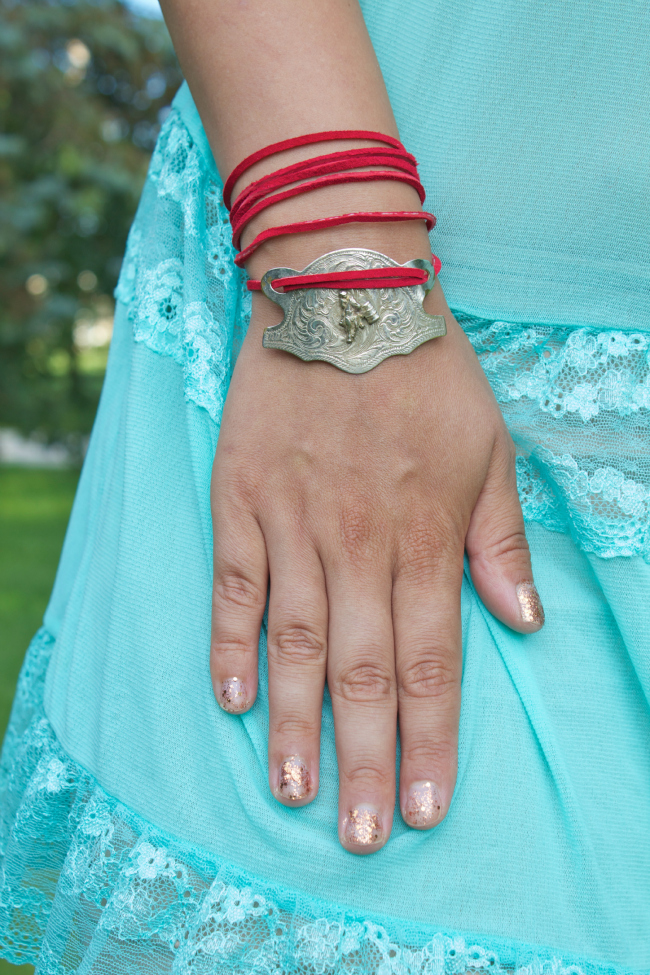 I thought about adding some beads but I ended up liking the simplicity without.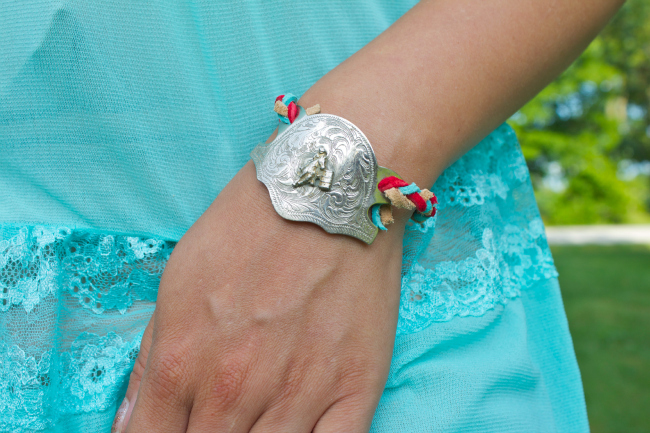 My second bracelet was braided with tan, red & turquoise leather.
*Tip – bend the kilty a little bit so it curves to fit around your wrist, it will stay in place & center better if you do this.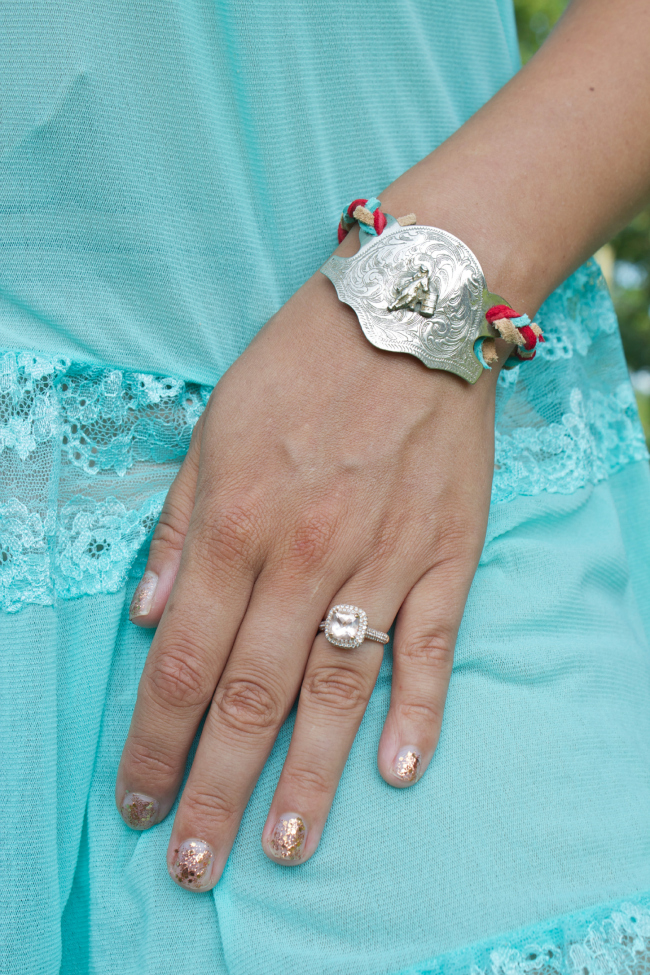 So if you find yourself with having a few extra minutes this weekend, try seeing if you have the supplies on hand to make some cute bracelets!
If you end up making some, post them on Instagram & tag them with #horsesandheels – I will share them!