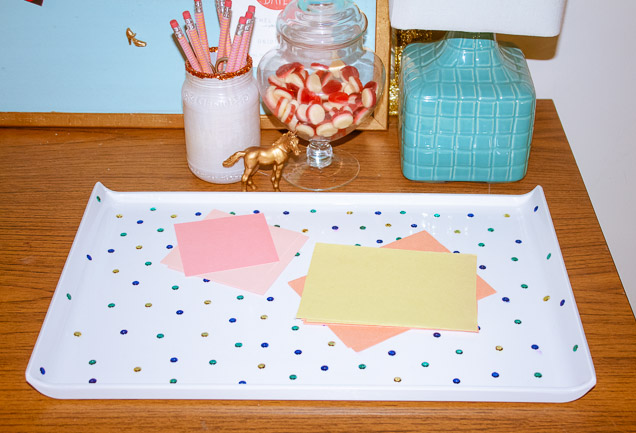 I was doing some desk organization & I decided I needed a pretty tray to organize all of my random pieces of paper & lists. Meanwhile I also decided that I have very expensive taste & was not going to spend a fortune on a tray. I had this plain white tray from Target that I wasn't using so I decided to decorate it a bit.
Enter sequins, glue & sealant for a quick & easy project.
You need: A tray, sequins of any color, Aleene's Tacky Glue, and a sealant such as Krylon Clear Gloss.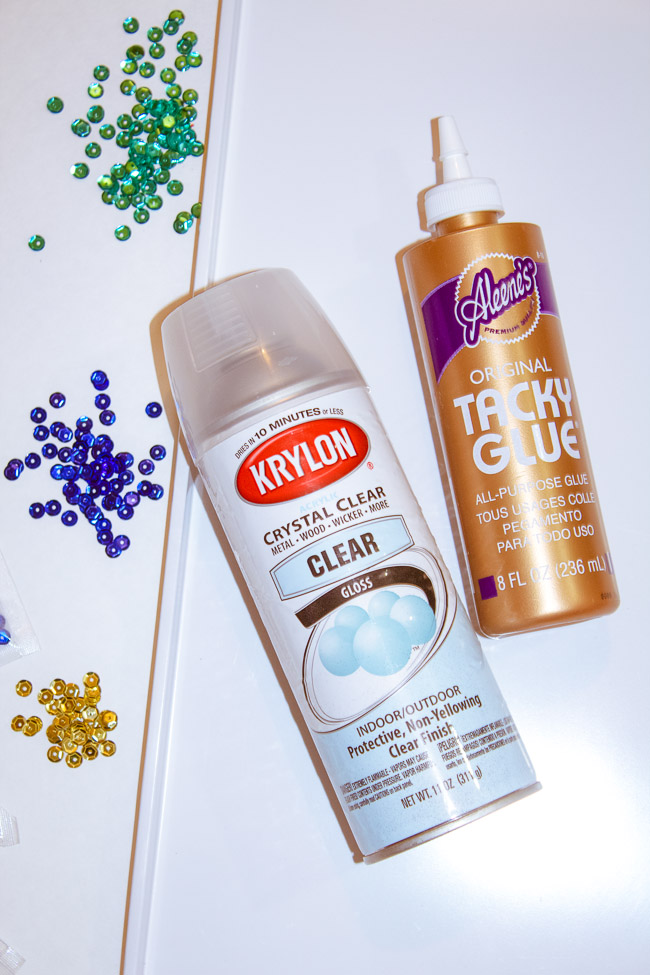 It's easy to just dab bits of glue over the tray & then place your sequins on top of the glue. Don't use too much glue because don't want it to run out the edges of the sequins. Allow the sequins & glue to dry overnight. Take the tray outside & spray it with the sealant. Less is more here, you want to have a nice & even spray so it is better to spray lightly, allow it to dry & repeat an hour later. I did a total of three coats for mine.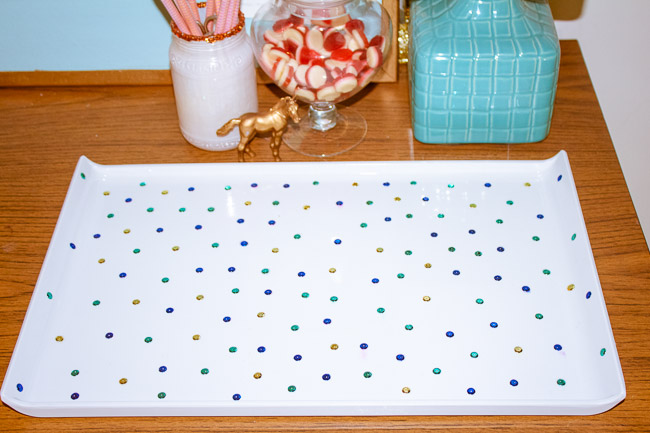 Done.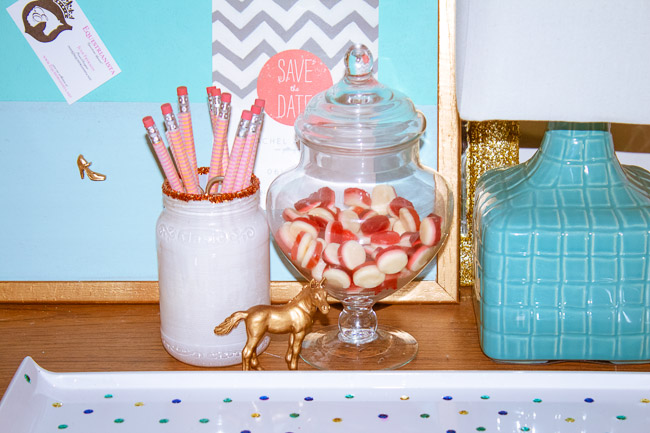 I put it next to some pretty accessories & plan on using it to hold all of those loose papers.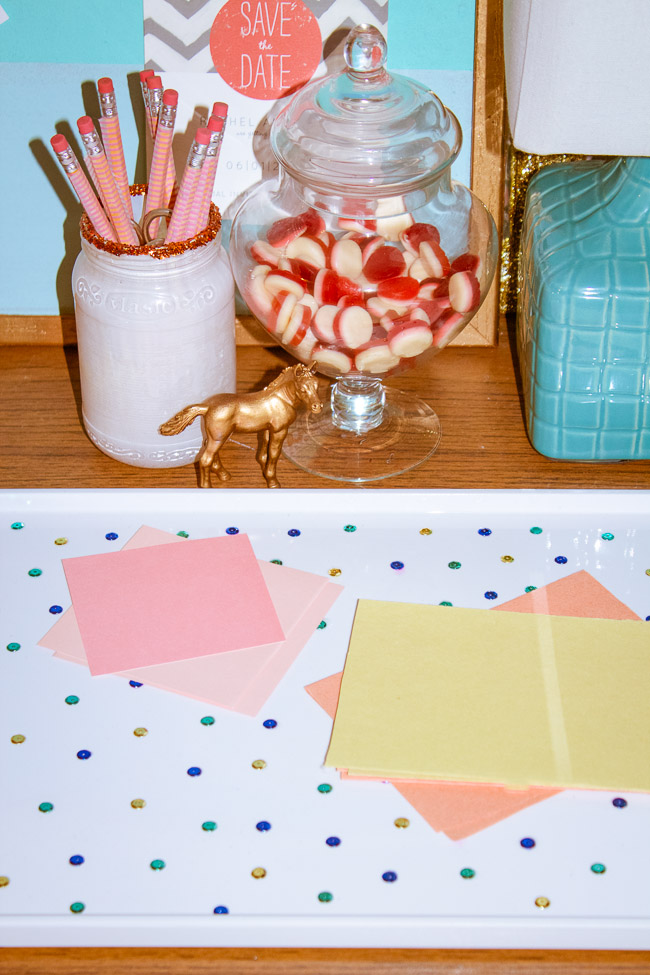 Being organized has never been so pretty, sparkly & fun.