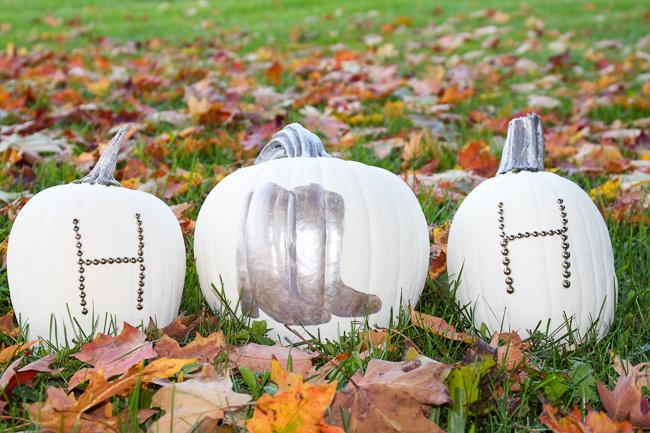 Happy Fall Y'all! There are so many ways to decorate pumpkins and I wanted to share mine, they are Horses & Heels themed naturally. I wanted to decorate but knew I wouldn't be into carving so I opted for a little paint and some silver studs.
Take some inspiration from my pumpkins and decorate your own this weekend.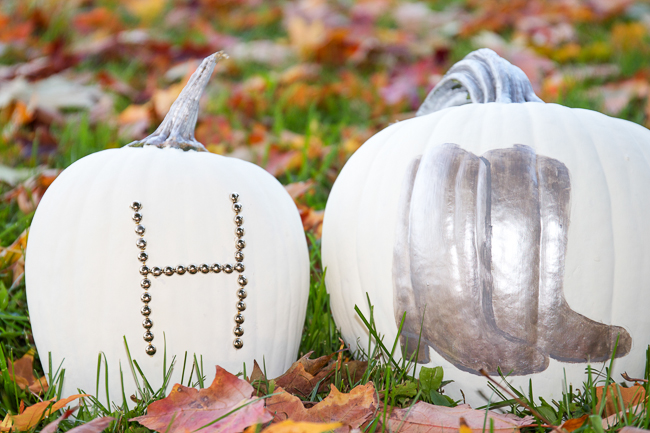 Supplies Needed:
White Paint (I used Martha Stewart Vintage Décor Pain in Ivory)
Silver Paint
Paint brushes
Assorted silver studs – you can find these at a craft store or order them online.
* A little creativity.
I painted three coats of Martha Stewart's paint on the pumpkins and allowed them to dry completely. Then I painted the stems of the pumpkins with a little silver, I allowed some of the green to show through for a rustic feel. I drew two H's with a pencil and followed the lines to stud the pumpkins. You can do any set of initials this way and it's such a nice way to create a big impact.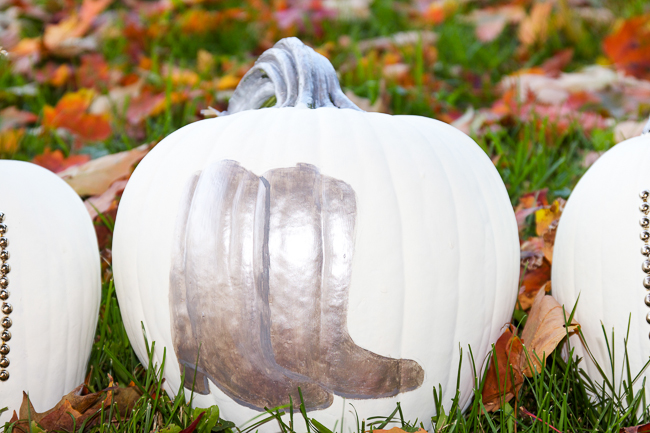 Now for the silver cowboy boots, I had my mom paint those on for me free hand and she did a great job.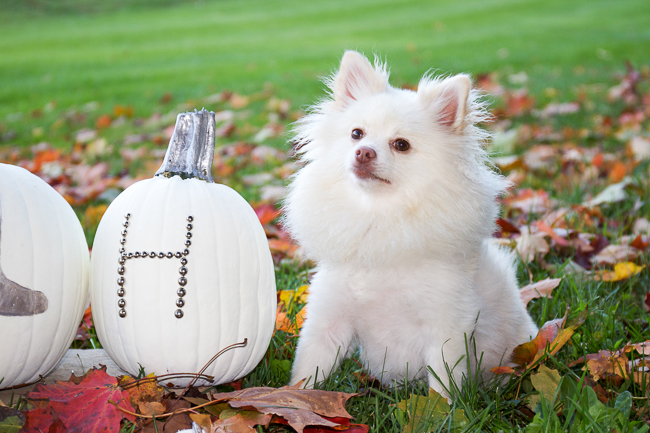 Even Mango wanted to pose with the pumpkins when I brought them out. Don't mind her hair right now, it's somewhere between outgrowing her summer hair cut and preparing for winter. I cannot wait for this little pup to get her fluffy coat back!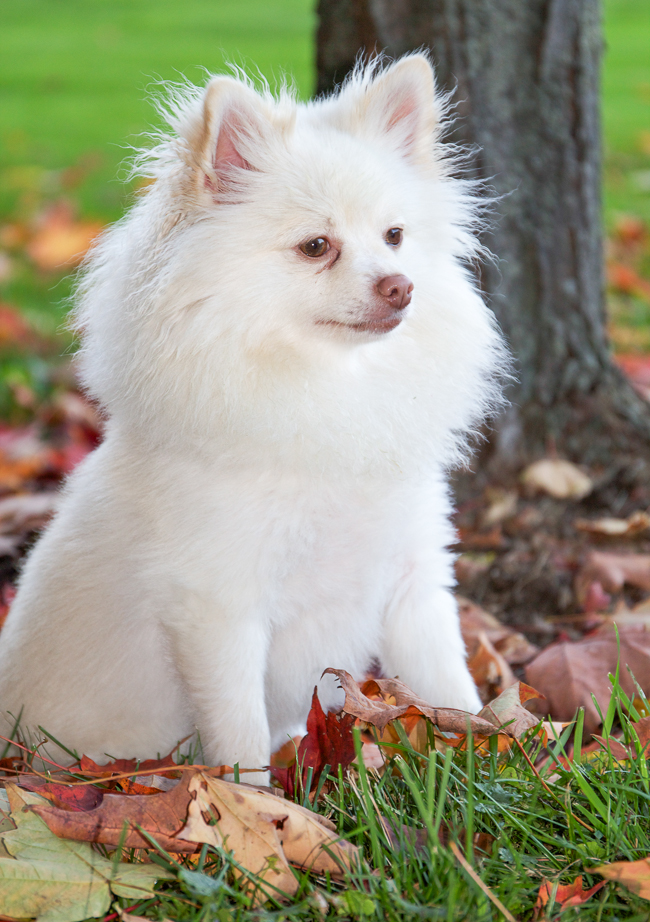 Oh Mango, you are such a natural model.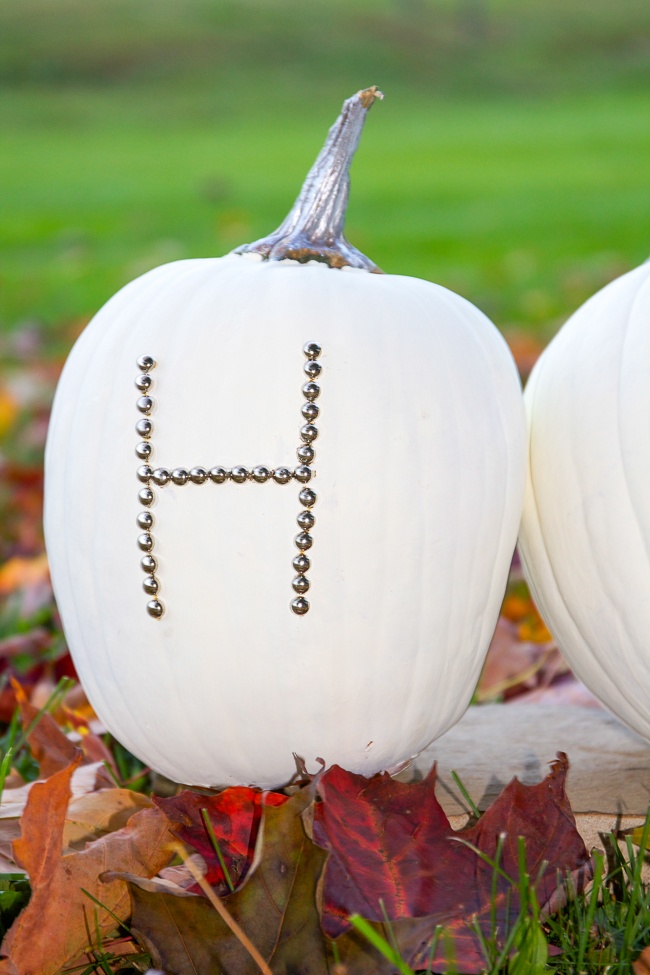 Happy weekend!