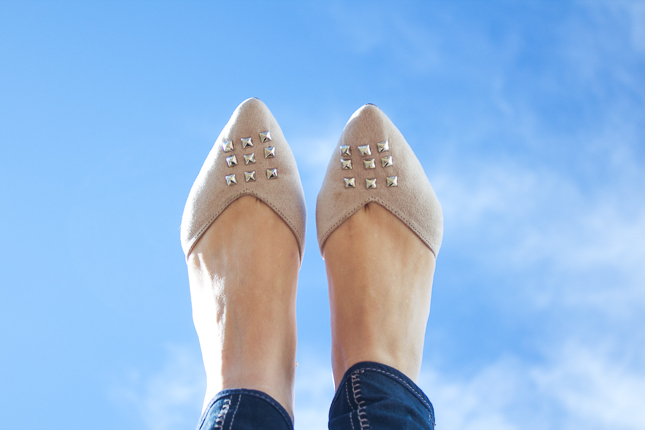 TGIF! Let's relax and kick up our feet this weekend. You might have seen this photo on my Instagram feed last week and if not, that's okay. I created these DIY studded flats for Best Friends For Frosting, they are the ultimate girly, girl site with tons of great food, entertaining and lifestyle ideas. You can read the full post and instructions for DIY on Best Friends For Frosting.
Here are the flats before the studs.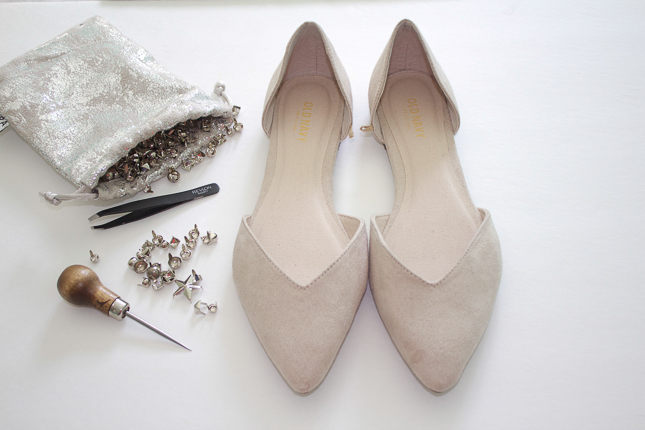 Definitely much better, I wore these stylish little flats out with a pair of breeches from Horze.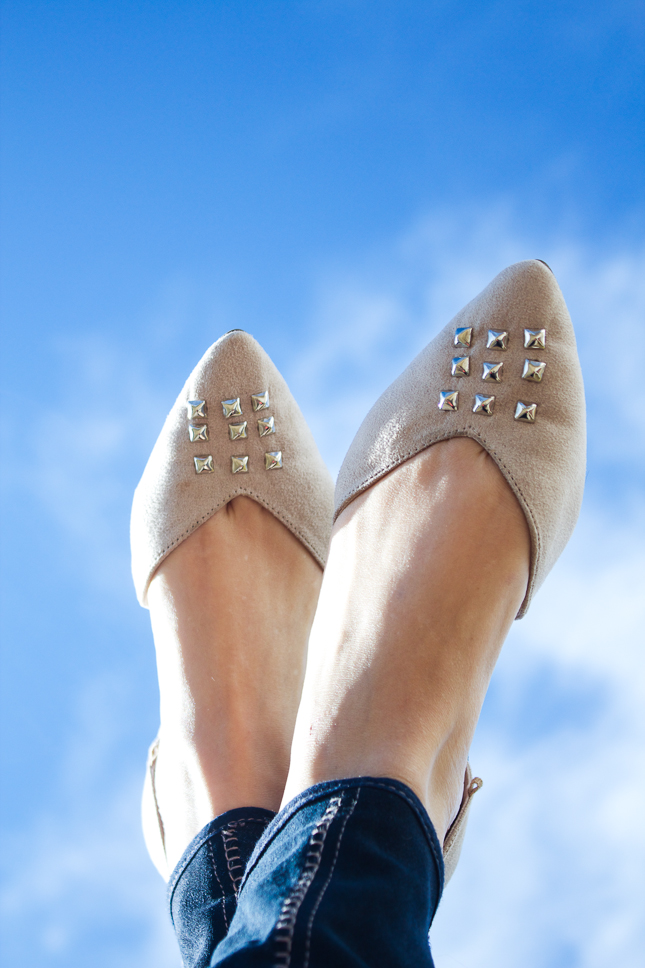 Get the DIY scoop on BFFF.
Photos by Raquel