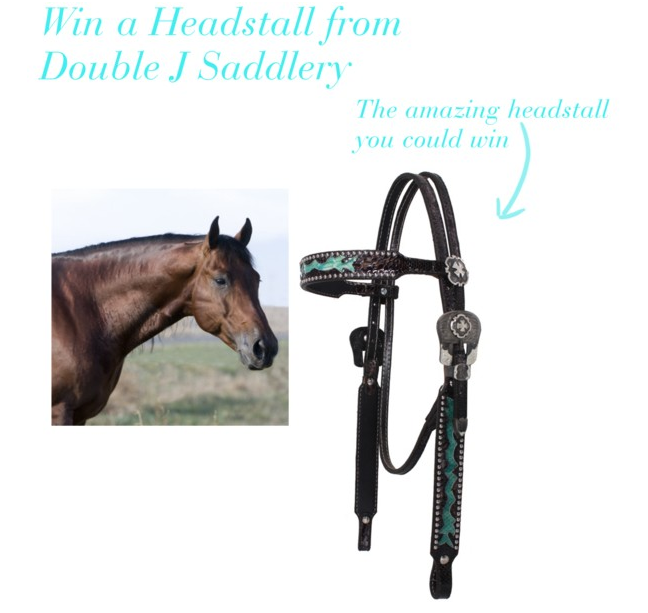 Happy 4th of July! Horses & Heels has decided to add to the fireworks & kick off an amazing giveaway from Double J Saddlery. Double J has been one of my favorite places to talk about, feature & just plain drool over ever since I started blogging. You keep up with Double J Saddlery on Facebook to see some of the latest stuff & products in action.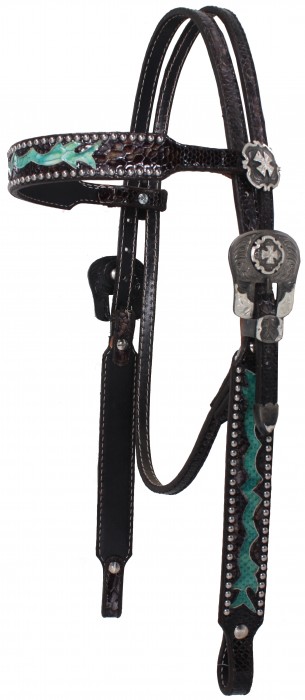 Isn't this headstall amazing? It's a browband headstall with black snake print & turquoise snake print wicked inlays; features antique silver Maltese cross conchos & is embellished with stainless steel dots along the border.
It would honestly look great on any color horse.
Who doesn't need more turquoise in their life?
These are some of the items that would compliment the headstall, for you & your horse.
Now of course by now you just want to know how to enter so I will stop talking.
To enter simply leave a comment below with your full name. Then spread the word to your friends & tell them to nominate you in the comment section below. The person with the most votes/nominations wins.
I will count all of the nominations up in one week on Wednesday, July 11th after 9:00pm EST.
Good luck & please no name calling or rudeness towards others.
Headstall & photo c/o Double J Saddlery