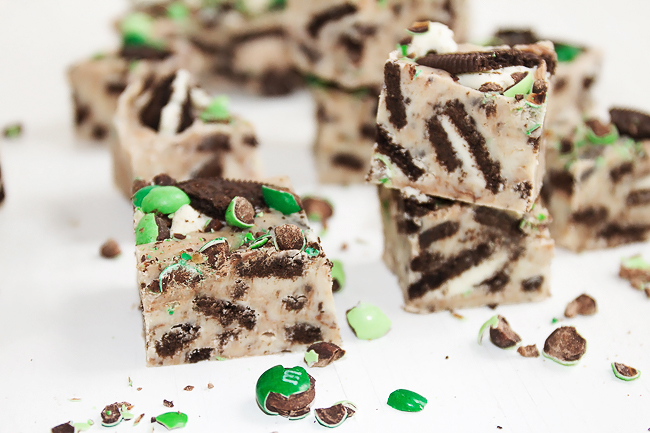 It seems like EVERYONE is making fudge right now… so I decided to jump on the fudge making bandwagon. This Oreo Mint Fudge is easy to make and so good. You try walking through the kitchen daily without grabbing a piece, it's nearly impossible. Loaded with Double Stuffed Oreos and mint M&Ms this fudge doesn't need a candy thermometer.
You could also make this fudge with peppermints or any other candy add ins instead of mint M&Ms. Feel free to tweak this recipe to fit your needs, I thought about adding a couple drops of mint extract but I decided I really liked it with just a hint of mint.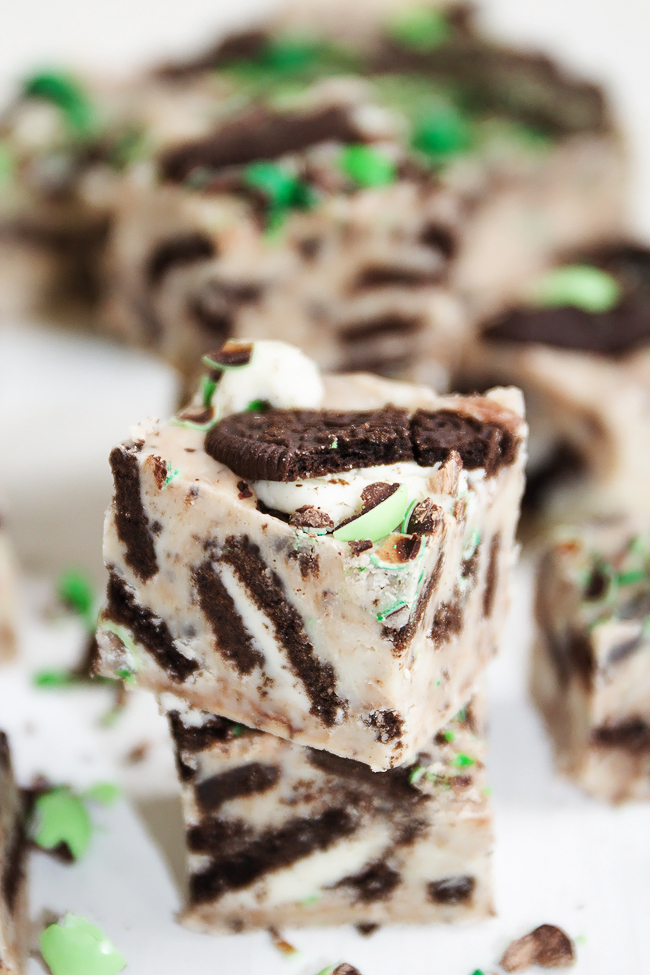 Easy Oreo Mint Fudge
A creamy Oreo Mint Fudge, with just 5 ingredients.
Ingredients
18 ounces white chocolate chips
1 14 ounce can sweet and condensed milk
1 teaspoon vanilla extract
20 Double Stuffed Oreo Cookies, crushed
½ cup Dark Chocolate Mint M&Ms
*Reserve about two tablespoons of the Oreo and M&Ms for sprinkling on top of the fudge.
Instructions
Line an 8 x 8 or 12 x 12 inch baking pan with parchment paper so it hangs over the sides, pick your size depending on how thick you want your fudge to be. You may also use aluminum foil.
Add white chocolate and sweet and condensed milk to a pan, stir slowly over a low heat until melted. Do not let the chocolate burn!
Once everything is melted remove pan from the heat and stir in vanilla extract, cookies and mint M&Ms to the batter. Move quickly here and don't over stir.
Spoon the fudge into a pan and sprinkle remaining Oreos and M&Ms on top of the fudge.
Refrigerate the fudge overnight and cut into squares.
Store in an air tight container for up to two weeks.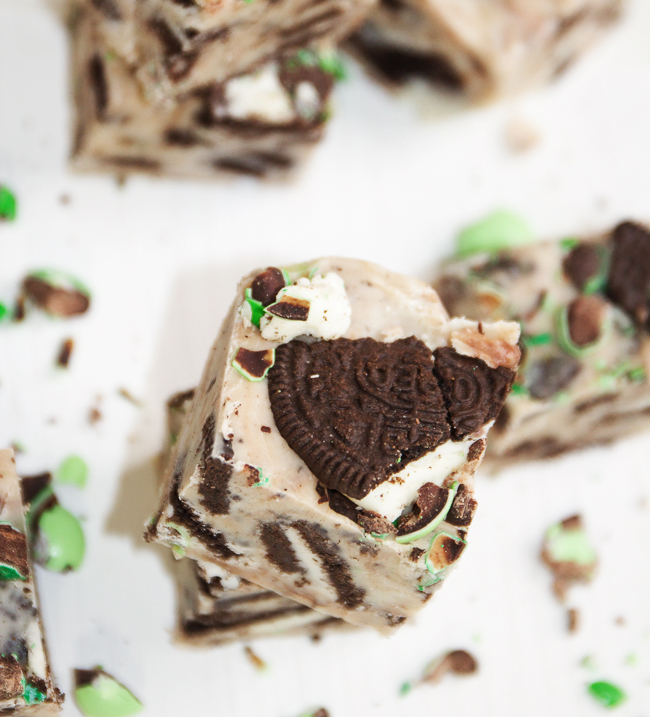 Why is it that everything with Oreos tastes so good? Check out my recipe for Peanut Butter Oreo Truffles.