This post brought to you by JW Marriott Los Angeles L.A. Live. The content and opinions expressed below are that of Horses & Heels.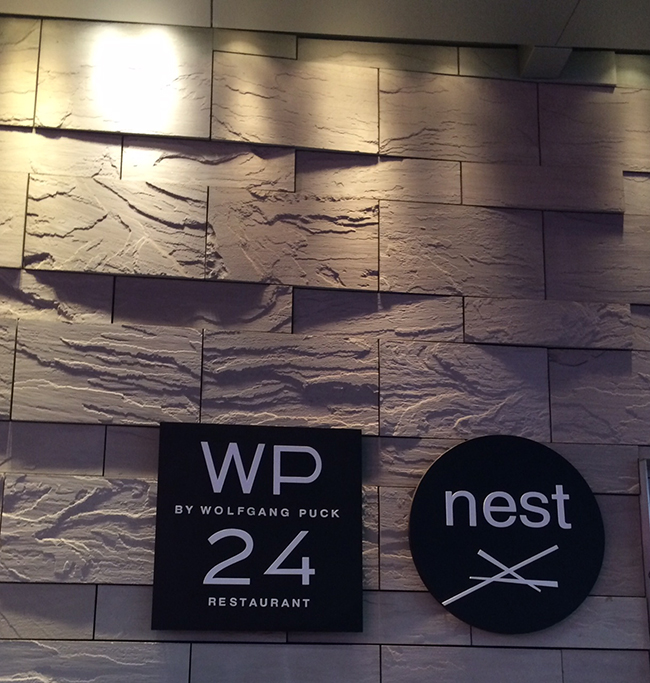 I moved to Los Angeles over a year ago. In my short time here, I've only experienced a fraction of this wonderful city. I'm a foodie and LA has a lot to offer when it comes to dining, there is truly something for everyone. This also means the competition is tough, rent is expensive and only the good restaurants stay in business. When I was invited to try out WP24 at the JW Marriott LA Live property, I said yes and jumped for joy. Wolfgang Puck restaurants have a certain reputation for serving amazing food and wonderful service. WP24 by Wolfgang Puck offers Asian cuisine served up with a modern twist. The restaurant is located in downtown LA, off of the Olympic Boulevard exit inside the Ritz-Carlton.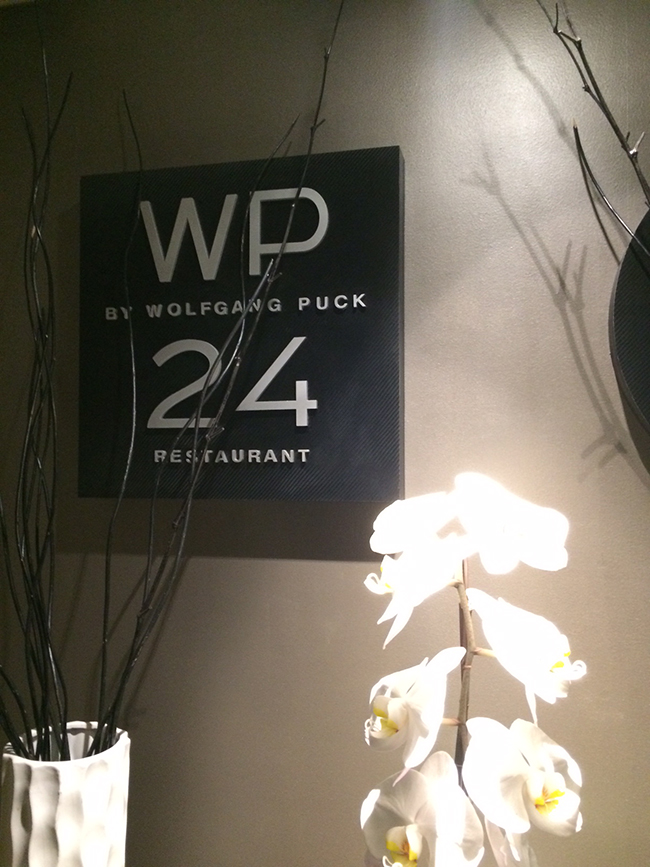 Adam and I headed to WP24 on a Wednesday evening for a fun date night. The dress code is business casual, which means no shorts, flip-flops, or ball caps. It's fun to dress up a little for dinner. The location is the perfect meeting place before a game or concert at the Staples Center. You can get the girls together for an evening out or an after work celebration. Reservations are not required, but recommended. But after you live in LA for a little while, you learn to make a reservation whenever you have the option. We wait in enough traffic, there's no need to wait for a table if you don't have to. WP24 is on the 24th floor of course, offering stunning views of downtown below. The dining vibe is stylish and lights are dimly lit for perfect ambiance. We sat at a table for two alongside the east view of LA. We started off with cocktails, I had the Concubine's Kiss a delightful pear martini with a hint of ginger. Adam had an Old Fashioned.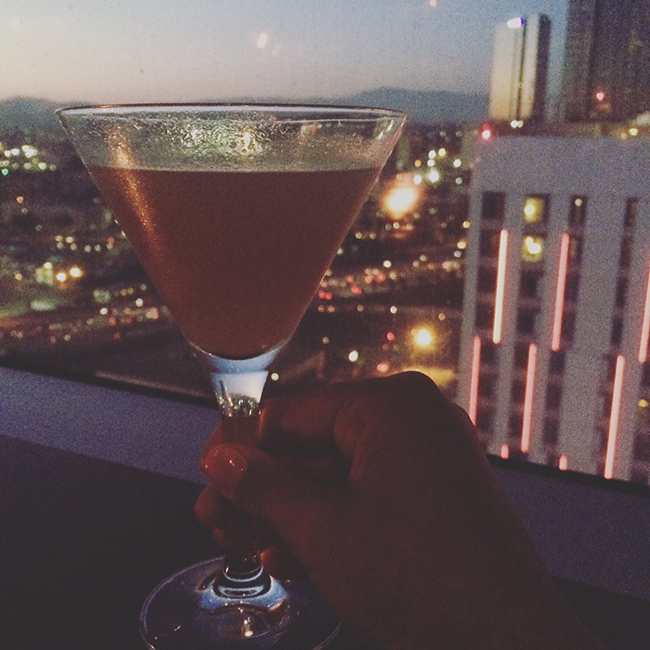 We tried several appetizers and each one was delightful. My favorites included the Maine lobster spring rolls, steamed bao buns, and scallop and prawn dumplings. I'm writing this on an empty stomach and salivating just thinking about those lobster spring rolls.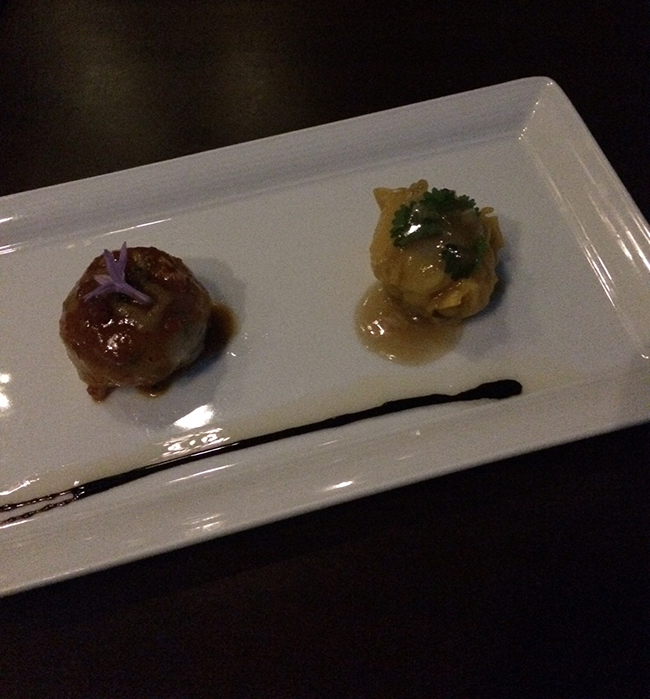 After trying the appetizers, I knew dinner wasn't going to disappoint. Up next was the wok fried whole sea bass, slow cooked beef short ribs, and Shanghai noodles. I love seafood so naturally the sea bass was my favorite. It was crisped to perfection and the skin was one of the best parts.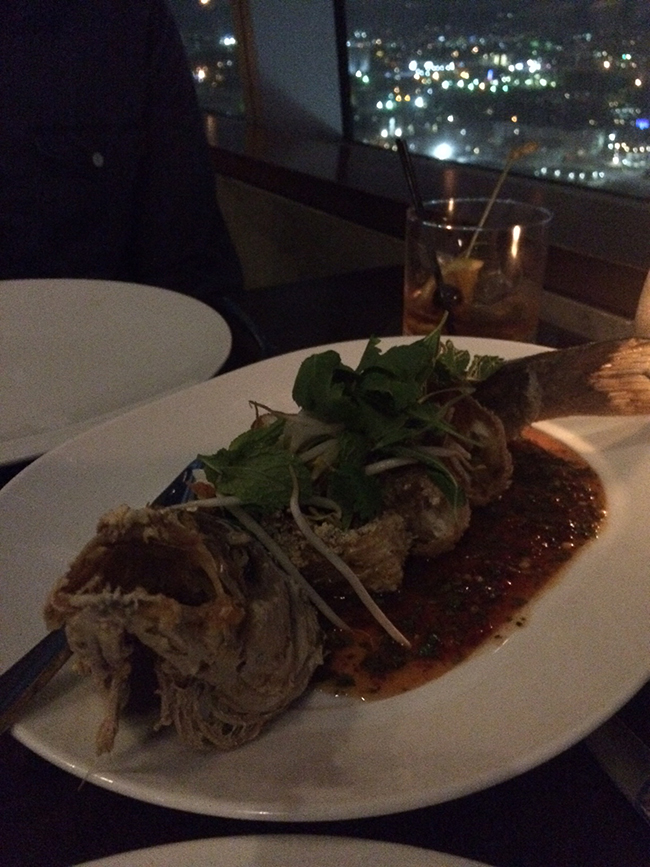 After nearly stuffing myself it was time to move on to dessert. First we tried the Snow Queen, which was pound cake with nectarine, and passion fruit sorbet. It was so good, I couldn't imagine how the chefs could have topped it. But they did! I wished I would've saved this one until the end. However Chocolate Forest did not disappoint. The chocolate cake was dusted with green tea powder and served with a refreshing bing cherry sorbet. And that was the perfect way to end a night. The next time you have a show, an event, or just want to do something downtown in Los Angeles, give WP24 a call and set up a reservation.