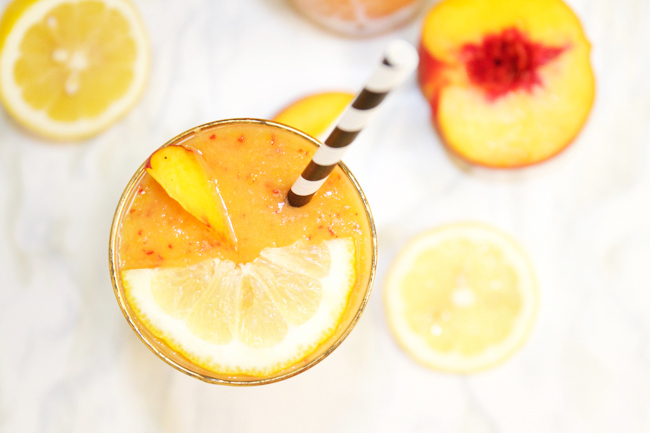 Have you tried blender lemonade yet? I came across a recipe for it on Facebook one day, the concept was so intriguing. There are lots of variations, but blender lemonade involves pureeing the whole lemon (with the peels) instead of juicing it. The result is a much more flavorful, tangy lemonade. You also only need one lemon instead of four or five per batch.
Once I started making blender lemonade a few weeks ago, I haven't stopped. I have created so many different fruit and lemon combinations – my favorite is this frozen peach blender lemonade.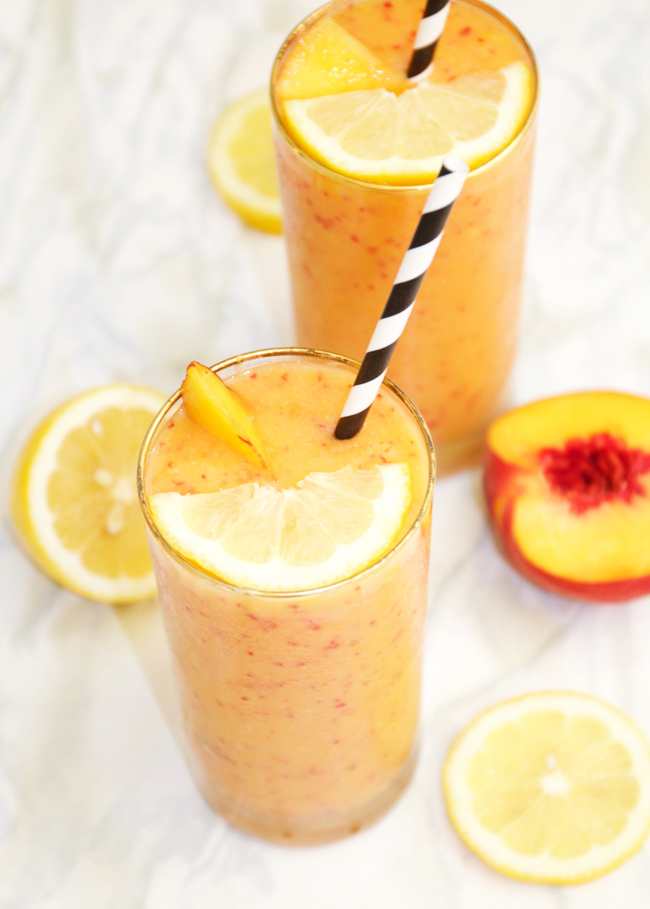 All you need are four ingredients to make this; ice, peaches, lemon, and agave nectar. The fiber from the whole lemon and peaches fills you up and leaves you feeling satisfied.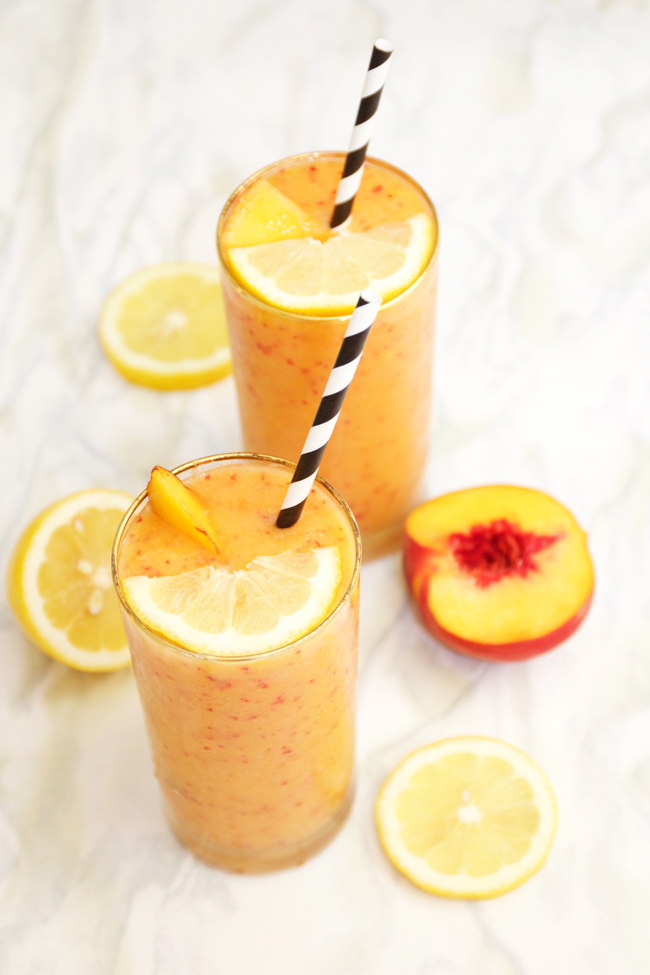 Frozen Peach Blender Lemonade
An icy cold frozen peach lemonade for summer.
Ingredients
2 cups ice
1 whole lemon, halved and seeds removed
2 whole peaches, halved and pits removed
¼ cup + 1 tablespoon agave nectar
Instructions
Add the ice, lemon, peaches, and agave nectar to a blender, pulse until smooth.
Serve immediately and enjoy!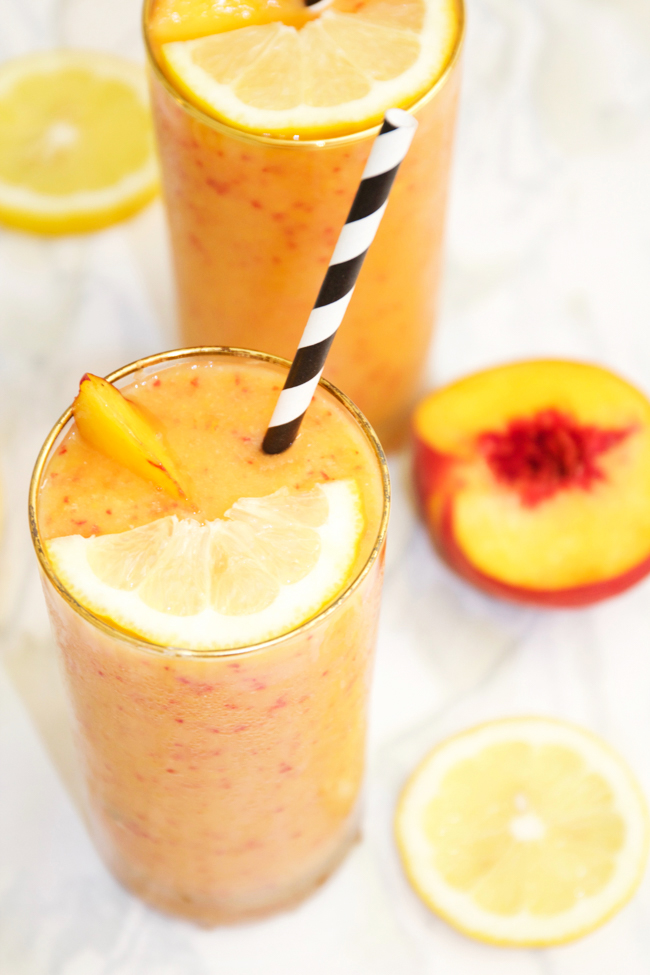 This yields about four cups and either two large drinks or four smaller drinks. After a long day try adding a little vodka for a frozen cocktail you won't want to put down.
Related articles across the web