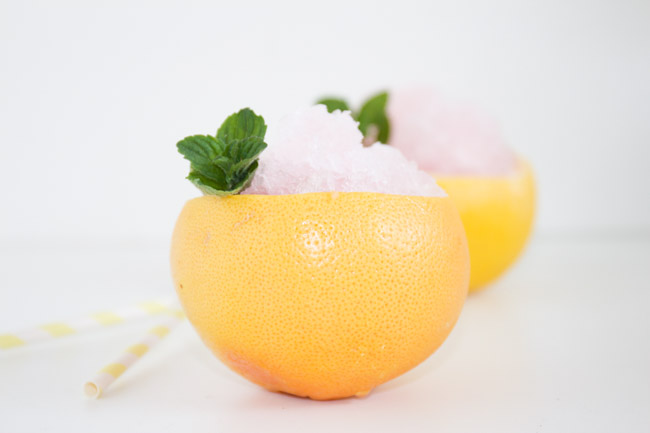 It's no secret I love a good cocktail, but I find them to taste even better when they are frozen in the form of popsicles or slush. Summer is just around the corner and these frozen ruby red citrus slush bowls are easy to make when you are hanging with the girls! All you need is grapefruit, some fresh mint leaves and Palm Breeze Ruby Red Citrus. Palm Breeze is a flavored malt beverage (FMB). This basically means it's an alcoholic drink made with a malt base, kind of like beer (but way better). It's easy to feel like you are on vacation when you are sipping Palm Breeze's Ruby Red Citrus out of a grapefruit.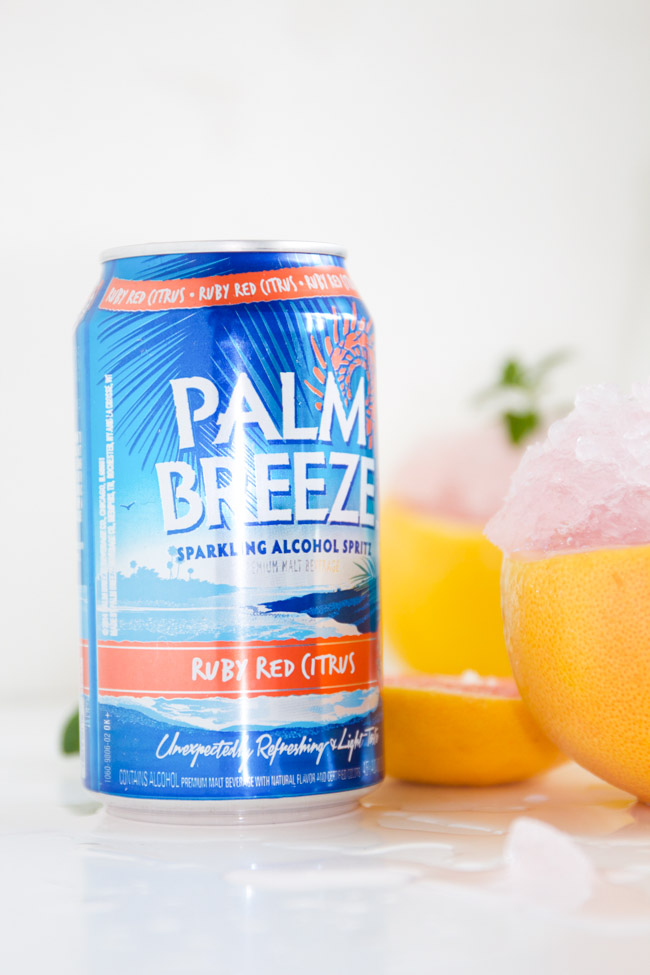 I am no stranger to Palm Breeze and have been enjoying this beverage since I headed to San Diego for the Palm Breeze Blo Blow Dry Bar Event at the beginning of this month. Palm Breeze is available in two flavors; Ruby Red Citrus and Pineapple Mandarin Orange. While I really do enjoy them both, the Ruby Red Citrus is my absolute favorite.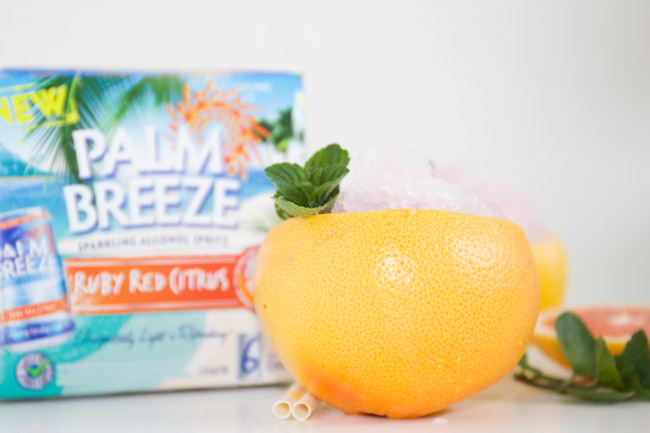 If you live in Texas you can head to Dallas in a couple days for Girl's Night Out on May 28th at BLO Knox for drinks, appetizers and free blo outs! RSVP online here >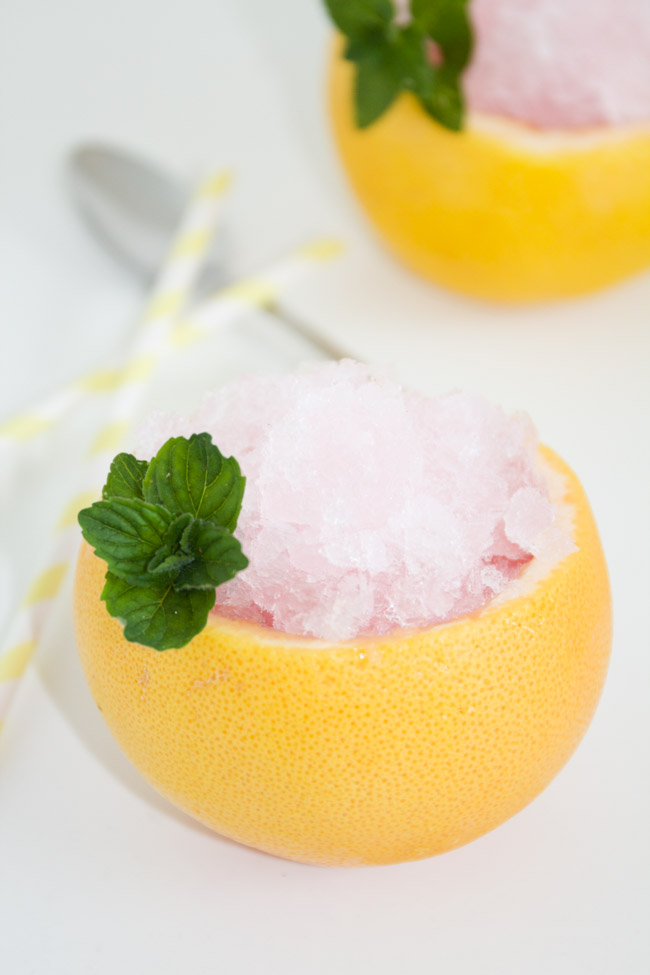 Make sure you select a nice and round grapefruit that will stand up straight otherwise your bowls could get a little tipsy ; )
Frozen Ruby Red Citrus Slush
A frozen ruby red citrus slush with mint.
Ingredients
3 large grapefruits
3 cans Palm Breeze Ruby Red Citrus
Grapefruit juice (reserved from the inside of the fruit)
Mint leaves
Instructions
Freeze Palm Breeze overnight in a shallow container.
Cut the tops off the grapefruit and scoop out the insides of the fruit with a spoon.
Spoon in frozen slush and squeeze a little grapefruit juice on top from the inside and garnish with mint leaves.
Serve with a straw and enjoy!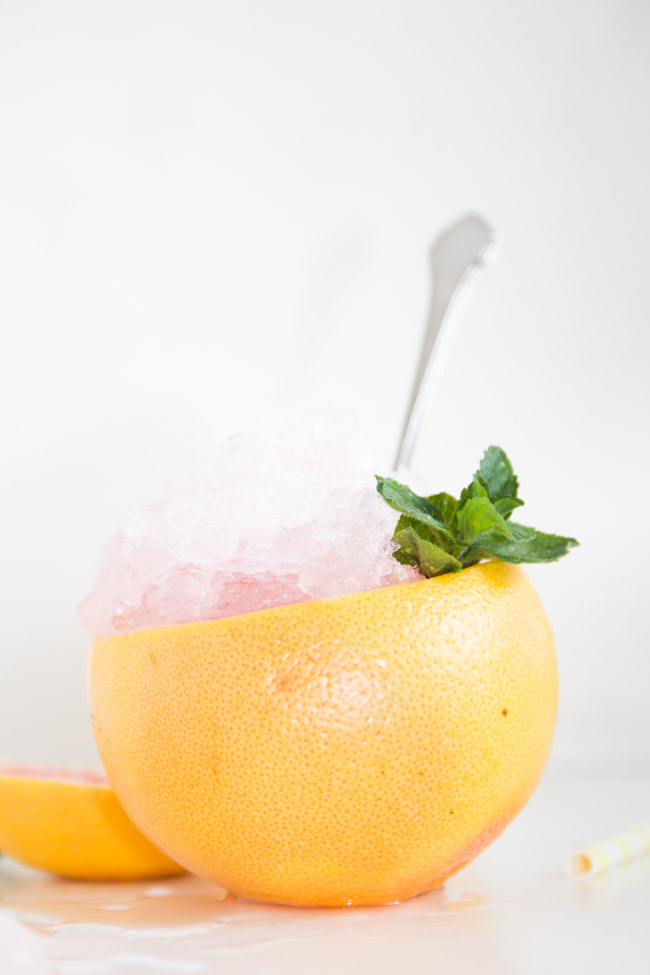 You can pick up Palm Breeze at your local grocery store to enjoy with the girls at your next get together.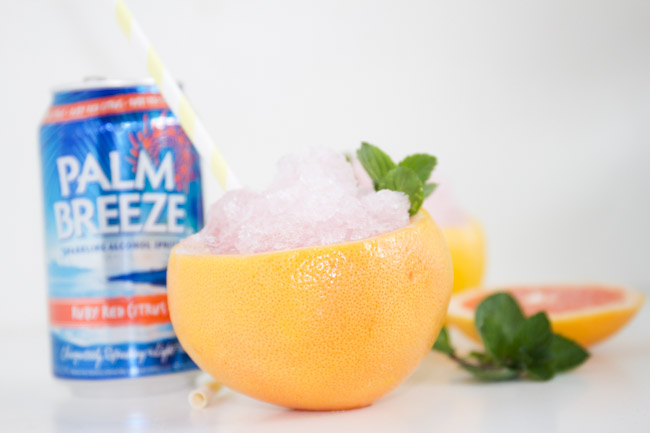 I was selected for this opportunity as a member of Clever Girls and the content and opinions expressed here are all my own.