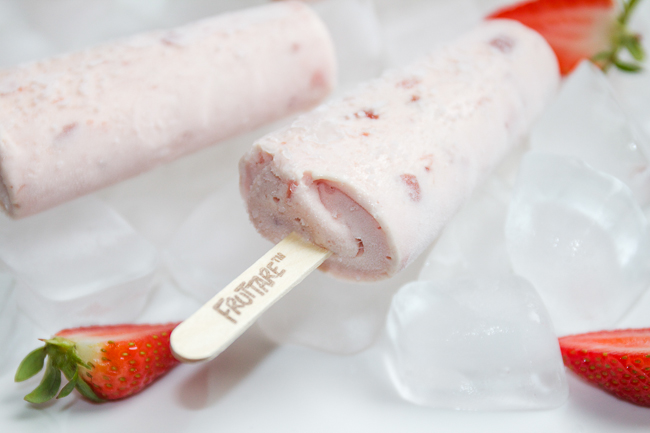 Summer might be wrapping up but I savored a few of my favorite moments this long weekend and tried out Fruttare Frozen Fruit Bars. You may have seen Fruttare in your local grocery store, they are available nationwide and offer a variety of delicious flavors. The bars are either fruit and milk based or fruit and juice based with real wholesome ingredients. I love making my own frozen treats but when you are short on time, these bars are perfect! I had Strawberry & Milk – they were delicious! The bars had chunks of frozen strawberries and just the right amount of sweetness; I could tell they were made from real fruit and milk. They make the perfect anytime snack or after dinner dessert.
*Serving Tip: If you are having friends over put your Fruttare Bars on a plate with some ice and strawberry garnishes.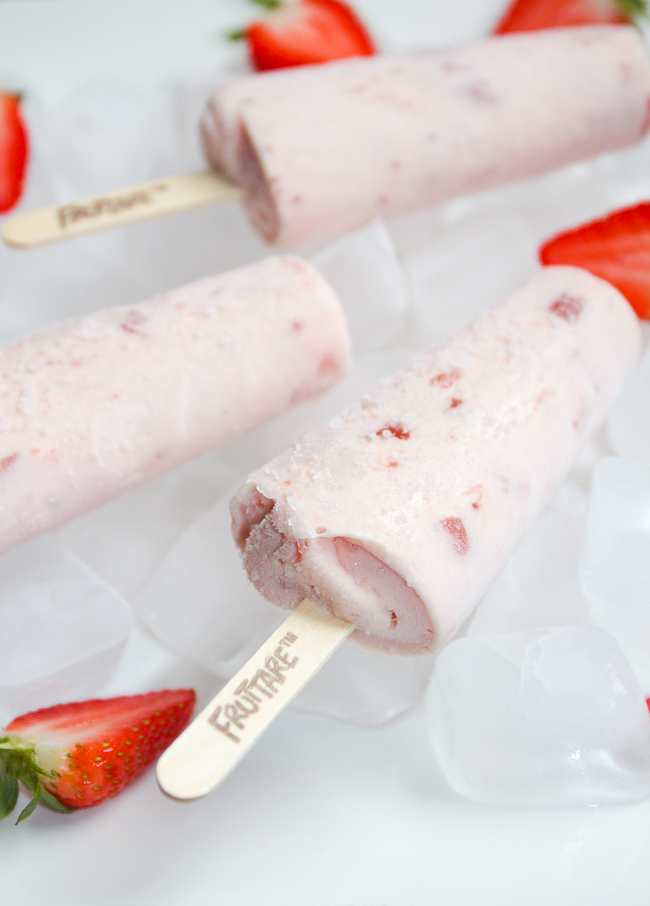 Fruttare is a brand that focuses on a positive outlook on life and they focus on the bright side of life. I focus on the bright side of life everyday by waking up with a smile and lots of positive energy. With September already here, I'm starting to feel stressed about some BIG changes coming my way; a move to New York City and all of the changes that come along with it. At times like these I remind myself that I have wonderful health, I'm my own boss and I can handle any curve ball that might be thrown my way. The bright side of life is remembering everything you are blessed with and being thankful for having it. Every day of life should be a mini celebration of getting one step closer to a new goal, dream or plan.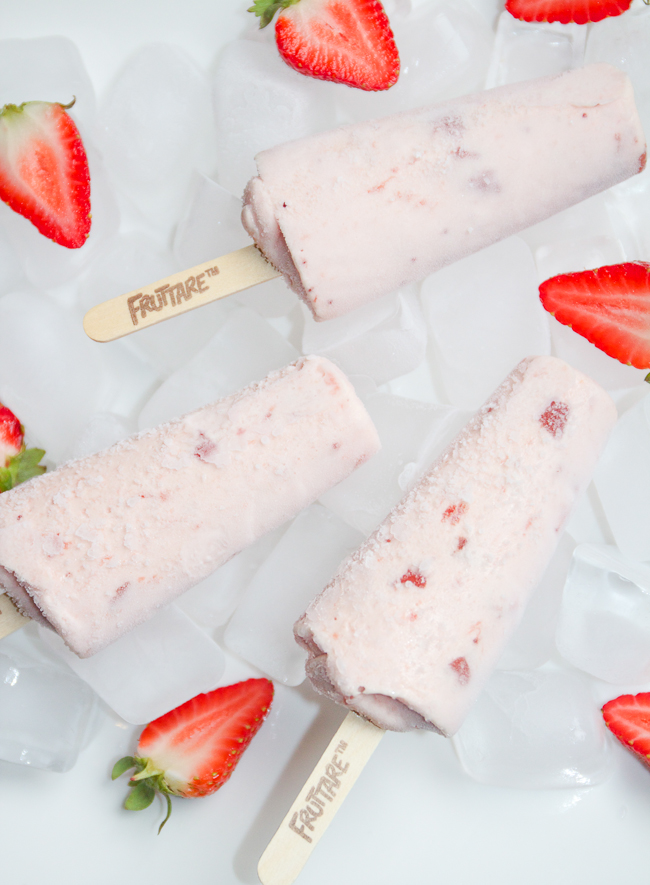 Remember to always savor life's bright moments and check out Fruttare Frozen Fruit Bars at your local grocery store. For more information on Fruttare Fruit Bars visit FruttareFruitBars.com.
I was selected for this opportunity as a member of Clever Girls Collective and the content and opinions expressed here are all my own.