Book a weekend getaway at The Sugar & Spice Ranch.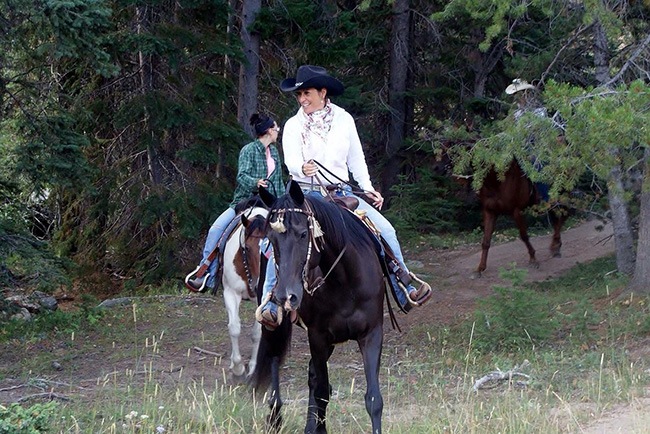 Want to getaway? The Sugar & Spice Ranch is the perfect place for bonding with friends and family in the Texas Hill Country in Bandera, Texas. The ranch is operated by owner Leigh McCourt, she grew up on a horse farm and learned about riding from her mother. Embracing that experience, Leigh decided to create a ranch unlike any other. You don't just hop on trail horses who follow each other nose to tail down the same path everyday, you actually learn to ride in the arena.
Pictured above is Leigh and her horse Rockstar.
The Sugar & Spice Ranch offers something for everyone – Saddles and Mats features plenty of yoga during your stay along with spa options. There is family camping, mother and daughter weekends, trail riding, and packages just for the ladies.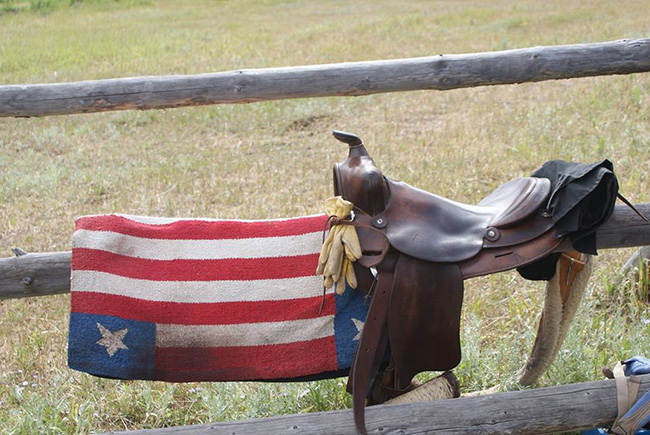 Enjoy beautiful scenery or take a dip in the pool.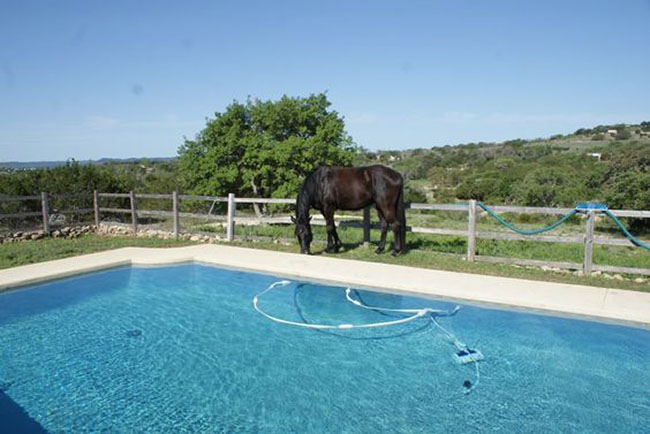 A little piece of paradise.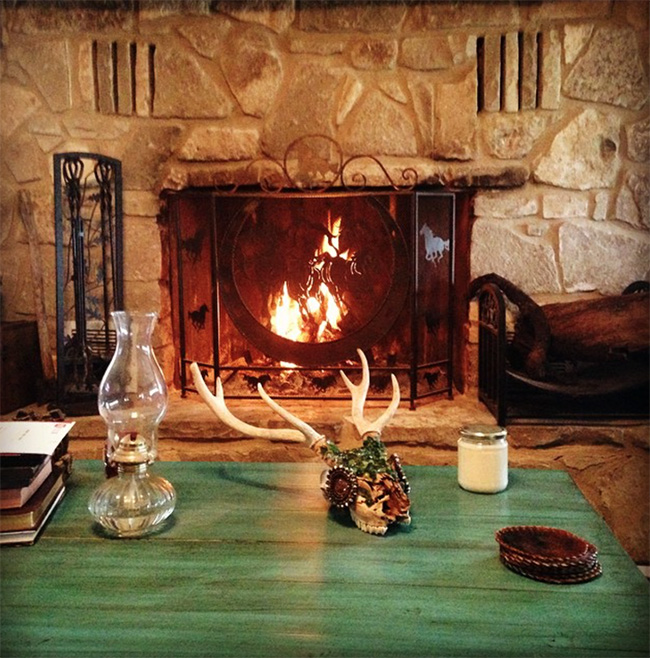 The fireplace visitors see on their way in for meals.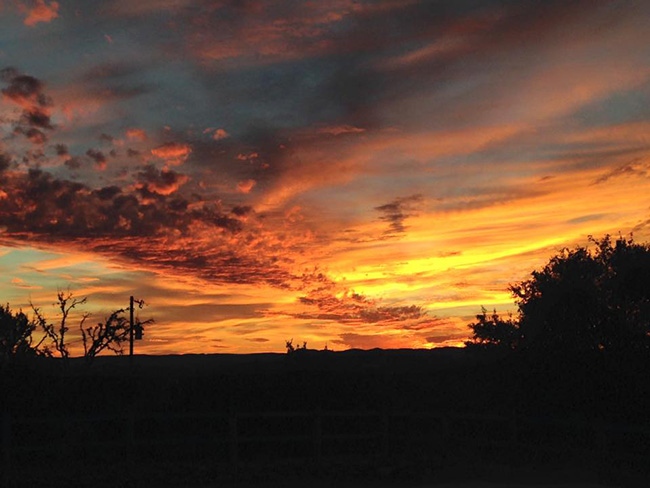 You can't beat a Texas sunset.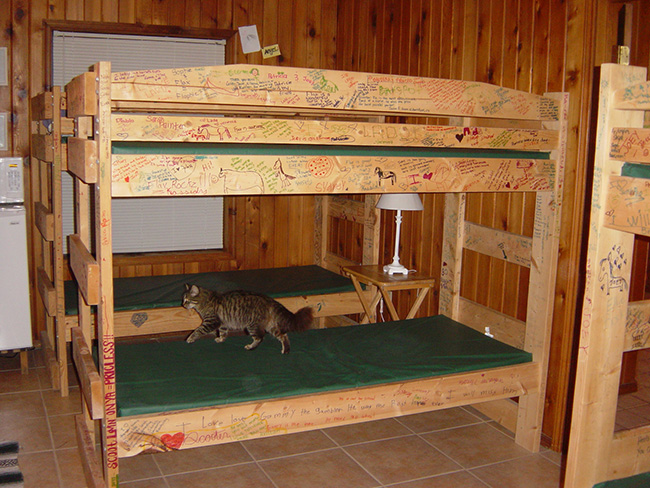 Rustic bunk beds are waiting for you at the end of the day.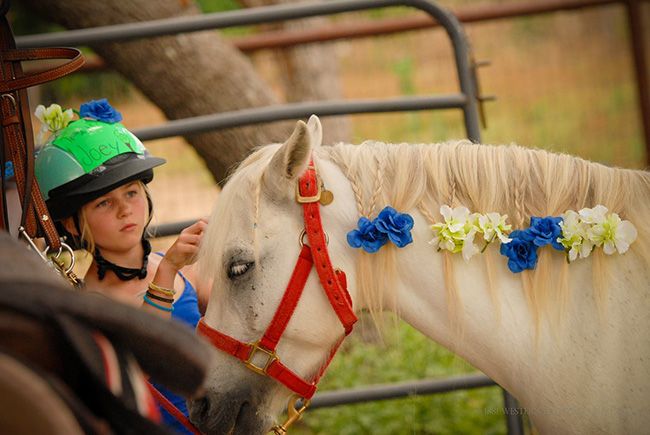 There are lots of adorable ponies for every sized rider, pictured above is Joey.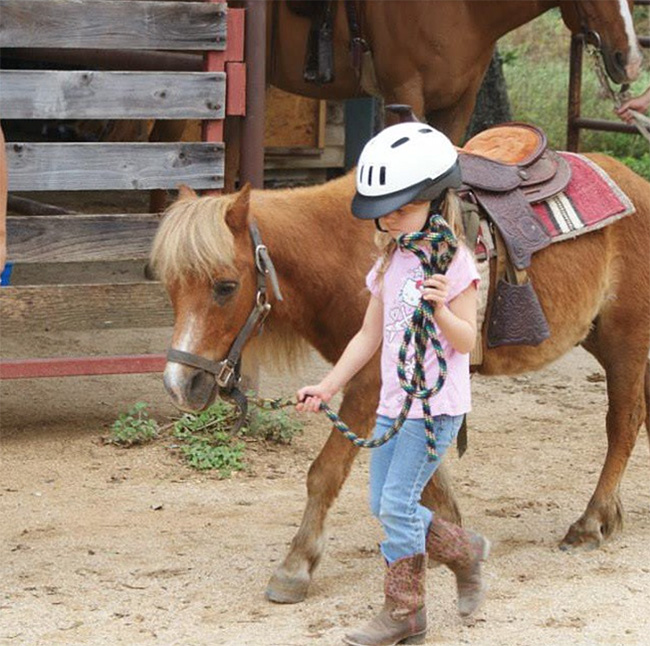 A guest gets ready for a rider on Gambler.
To learn more about The Sugar & Spice Ranch, visit their website online and check out the current packages and be sure to keep up with them on Facebook.