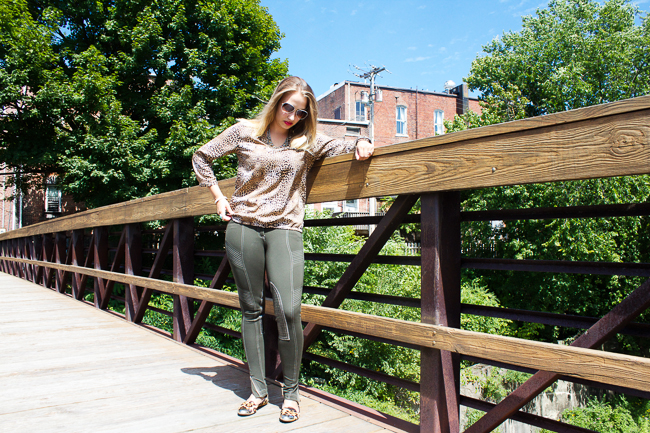 Does anyone remember when I featured GhoDho back in February on the blog? The breeches are finally here and available for purchase (cue the balloons and streamers) online at GhoDho.com. The ladies at GhoDho sent me a pair to try out and I picked the Jenna Breech. The Jenna Breech comes in Military, a nice earthy green shade and features faux crocodile knee patches, chevron panels of contrasting stitching and zippers at the ankles.
The breeches are full of beautiful thought out details and are extremely comfortable too.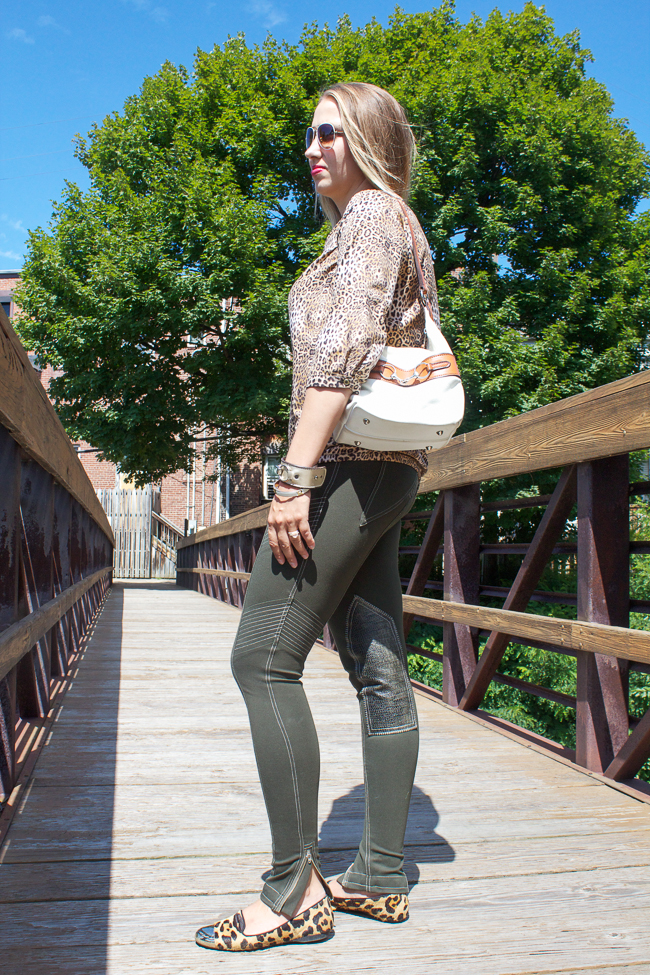 I wore mine for a day out with a leopard print shirt, my favorite leopard print flats, Rebecca Ray Designs handbag, cuff and a crystal bib necklace. This is a great outfit for summer but it also transitions nicely into fall too.