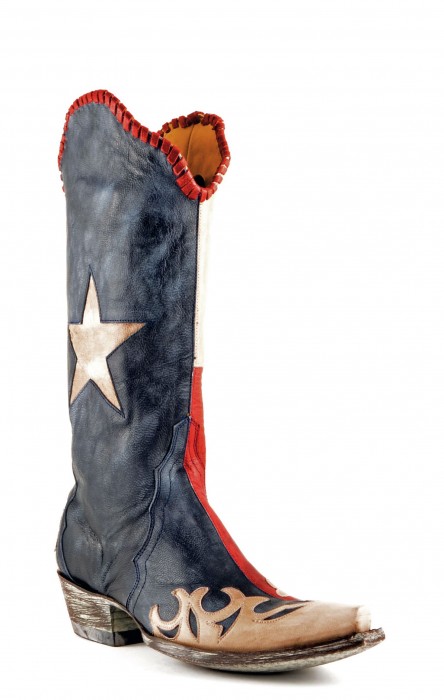 Are there any Texas fans out there? Old Gringo has your feet covered with these Spirit of Texas cowboy boots from Allen's Boots. Red, blue & cream-colored leather meets to create a boot that is fun & festive.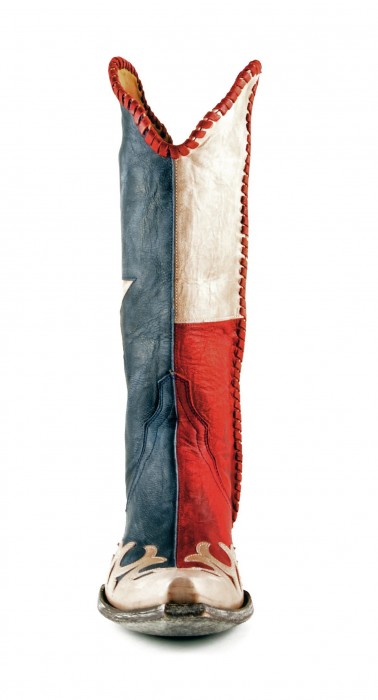 They look different from every angle & that is a good thing. Speaking of Texas, my sister is moving there in 11 days & last night I made an authentic Texas bean recipe (more on those later). The only thing missing from my life are these boots.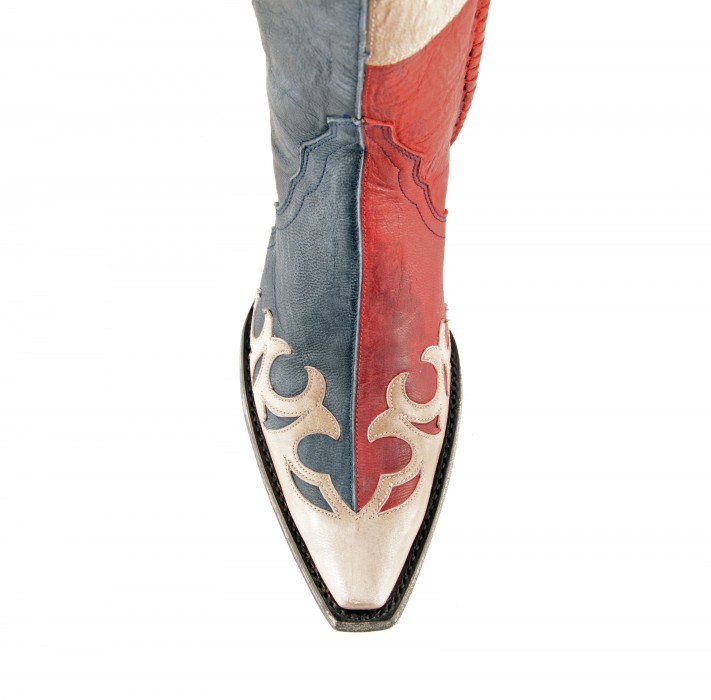 One more close up for you!
Photos from Allen's Boots online