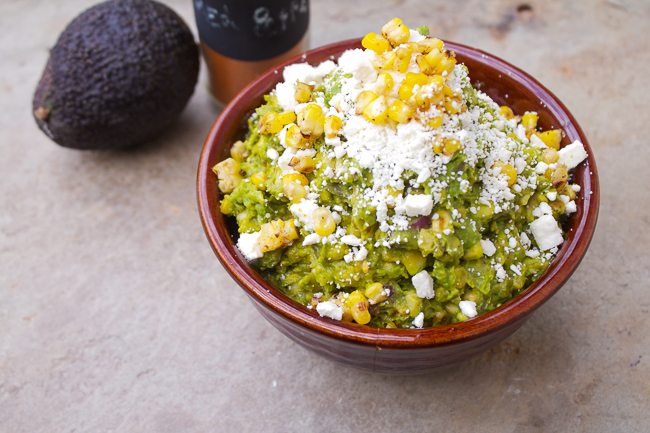 If I had an avocado tree, I would eat avocados every day. Seriously. Did you know that September 16th (yesterday) was National Guacamole Day? This guac has charred corn & crushed red pepper, when  you sprinkle a little feta on top your taste buds will go nuts.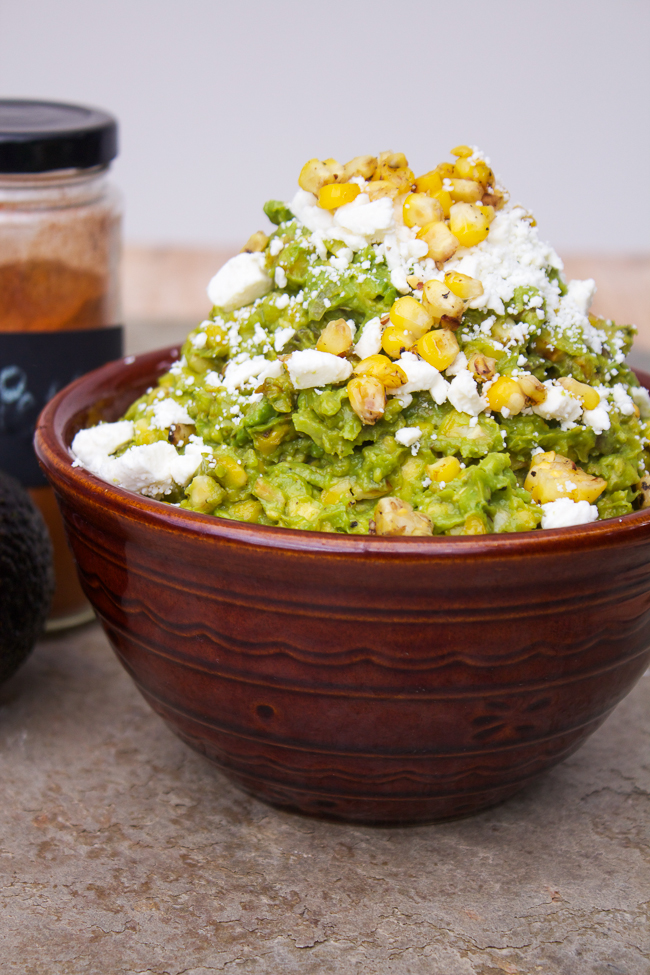 My new favorite way to enjoy guacamole!
Guacamole, Corn & Feta Dip
Guacamole with charred corn & spices topped with feta cheese.
Ingredients
1½ cups of fresh or frozen corn kernels
1 tablespoon olive oil
3 large rip avocados
¼ cup red onion, diced
¼ cup lime juice
1 tablespoon garlic salt
1 teaspoon black pepper
1 teaspoon crushed red pepper
6 ounces crumbled feta cheese
Instructions
Add corn & olive oil to a skillet, place over a medium to high heat for about 5 minutes.
Stir occasionally - the goal here is to charr the corn & blacken it a little bit.
Remove from heat & set aside.
Peel & pit the avocados & mash them in a bowl with a fork.
Add onion, lime juice, garlic salt, black pepper & red pepper.
Mix well & add the charred corn.
Put it in a serving bowl (I reserved some corn for sprinkling on top of the finished guac) & sprinkle feta over it.
Serve with chips & enjoy.