Gypsy Soule is always a sparkly place to stop and see and I am finally sharing some more photos from Denver Market! From dazzling flip-flops to jewelry, clothing and more Gypsy Soule doesn't do boring. Come take a look at some of the photos I snapped and remember to visit their website for shopping and details.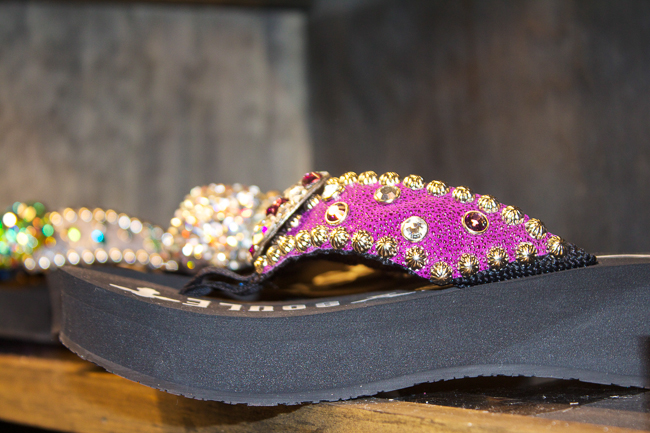 Pretty in  pink.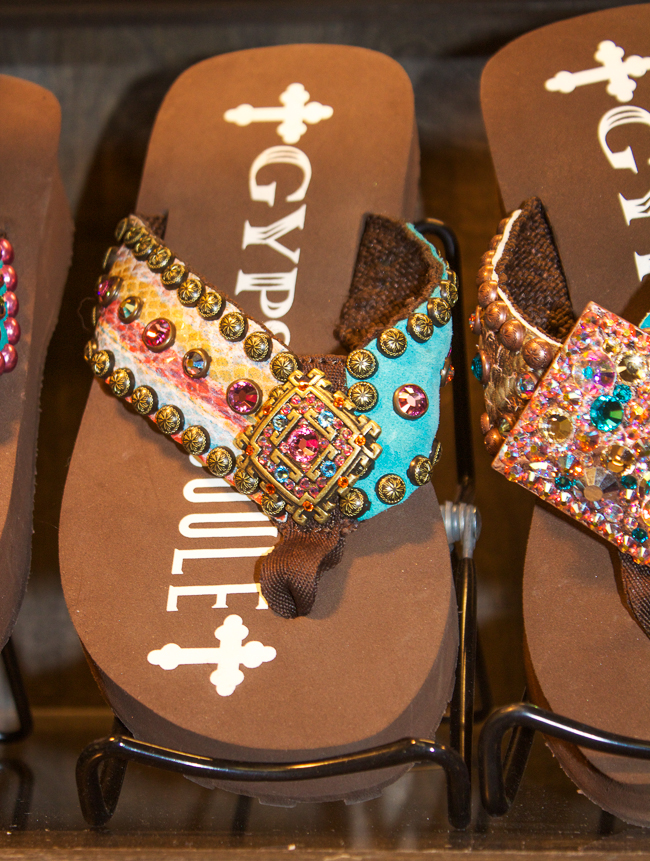 This two toned strap is very fun and one of my favorites.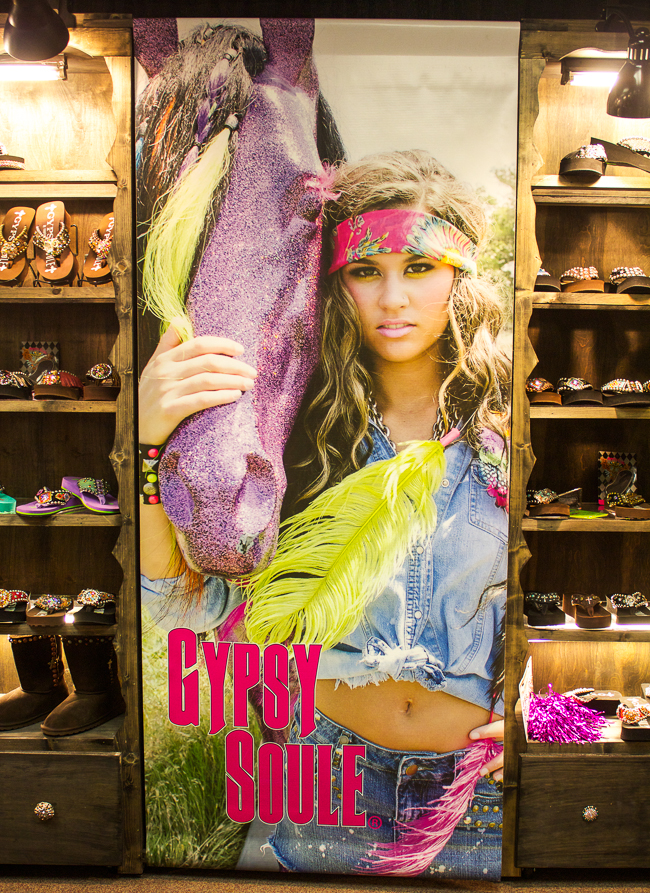 A colorful Gypsy Soule display to welcome you inside their booth.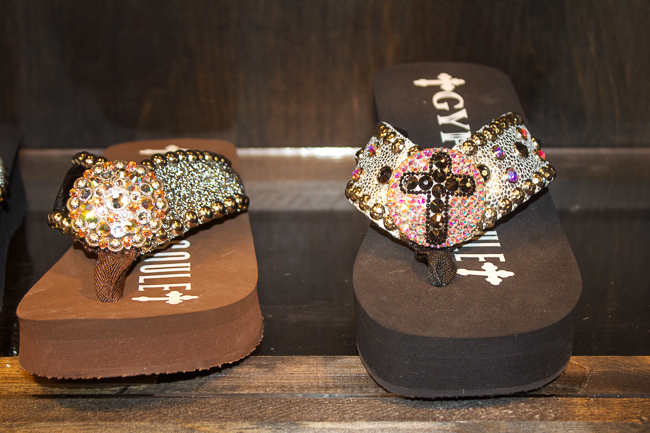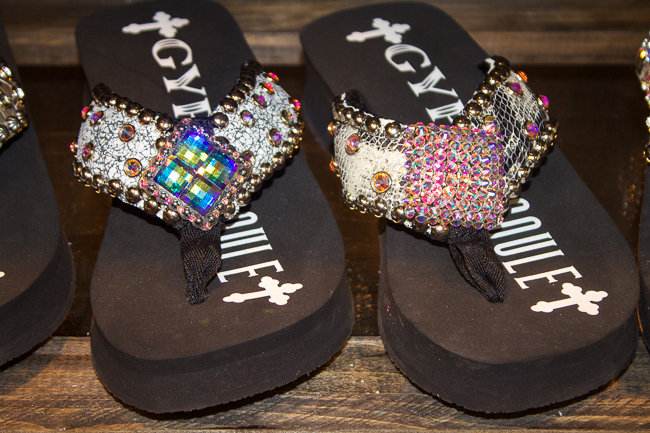 Pick a favorite pair or two…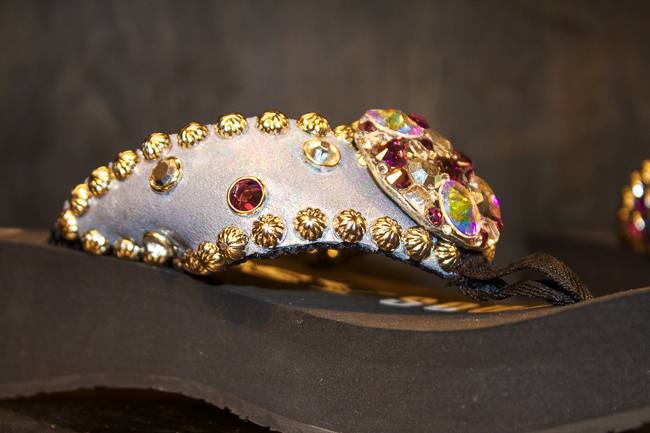 Detailed shot again! It's always tough to photograph sparkly items with the lighting at market so sometimes it feels like I am not doing justice to the products.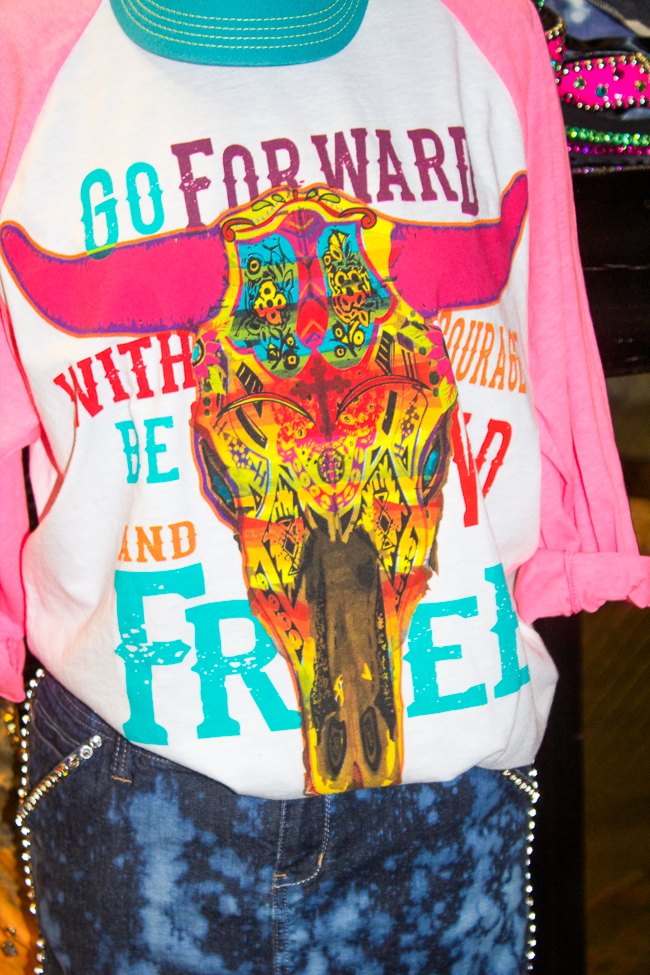 Some Gypsy Soule apparel.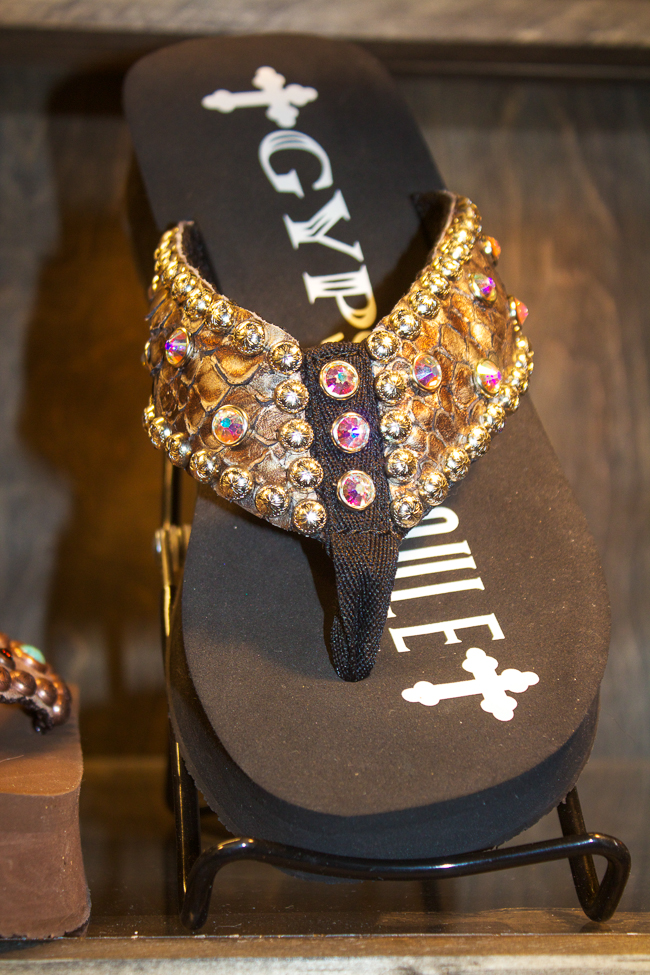 And one last shot.
If you want to see more Gypsy Soule fabulousness be sure to check out these posts:
ARIAT & GYPSY SOULE COWBOY BOOT COLLECTION