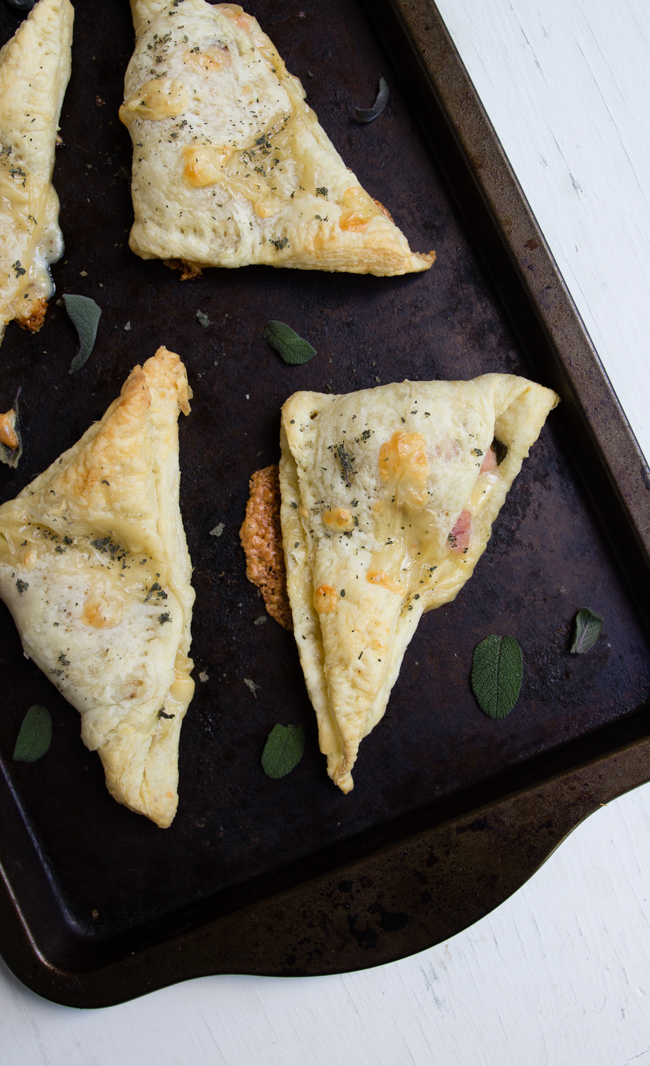 Happiness is ham and cheese wrapped up in flaky puff pastry. If you are looking for an easy breakfast, lunch, or dinner – this is it. I took hot pockets to a whole new level and stuffed them with delicious ham, pepper jack cheese, a touch of whole grain mustard, and crumbled sage.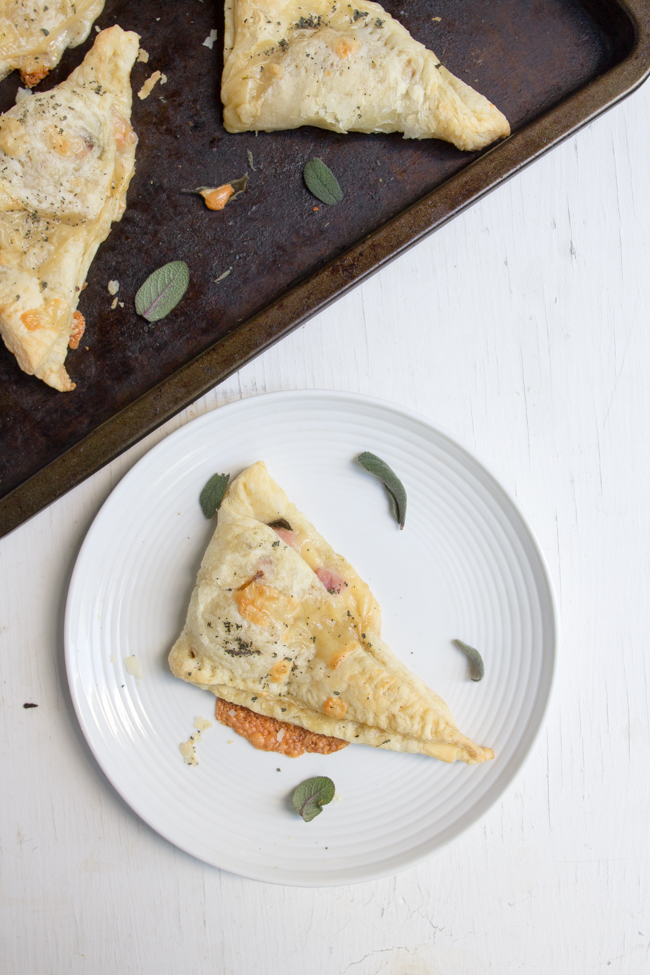 You can fill these with any cheese of your choice, but I love a little kick from the pepper jack. I used fresh sage from my kitchen and dried it in the oven.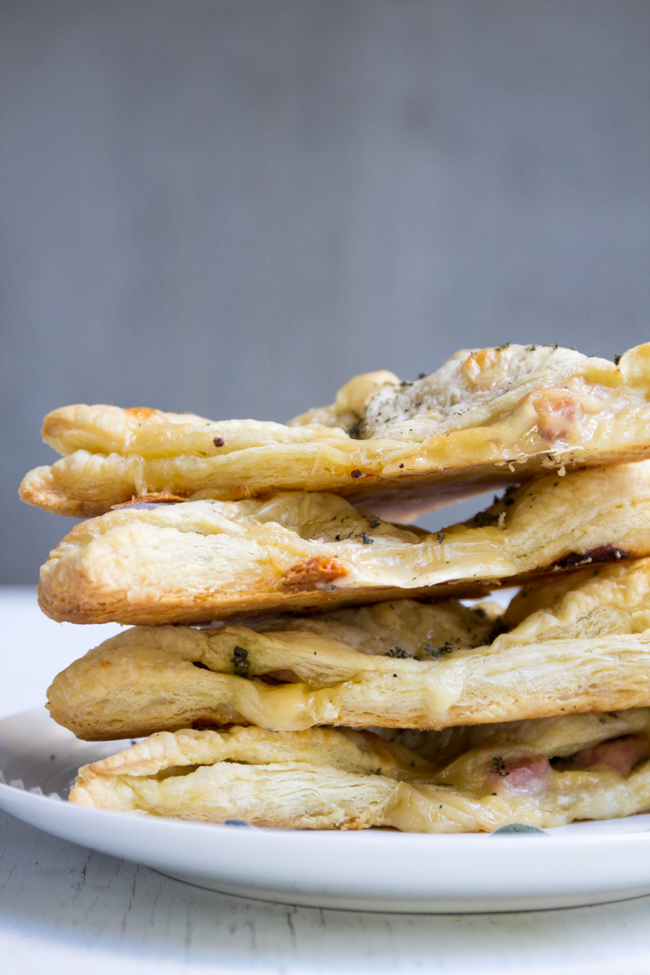 I like the edges to be nice and golden brown.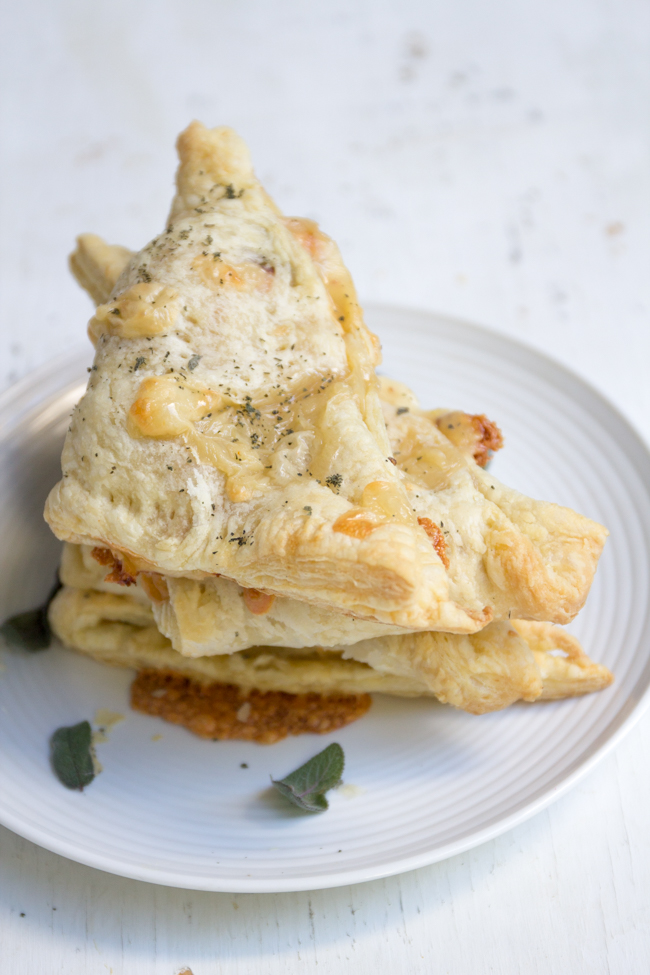 Ham & Cheese Hot Pockets
Gourmet hot pockets filled with ham, pepper jack cheese, whole grain mustard, and sage.
Ingredients
1 box of puff pastry (includes 2 sheets)
½ cup diced ham
½ cup shredded pepper jack cheese
1 teaspoon whole grain mustard
a handful of fresh sage leaves
melted butter
additional shredded pepper jack
Instructions
Pre heat the oven to 350 degrees
Cut each sheet of puff pastry into four even pieces.
Mix ham, cheese, and mustard.
Place one heaping tablespoon of the ham mixture in the center of each pastry. Fold over and press down the edges with a fork. Poke holes in the center of each pastry.
Place each hot pocket on a baking sheet. Brush with melted butter and sprinkle additional cheese on top. Add sage leaves to the baking sheet as well.
Bake for 20-25 minutes or until the edges are golden brown. Crumble the dried sage leaves on top of the hot pockets and serve.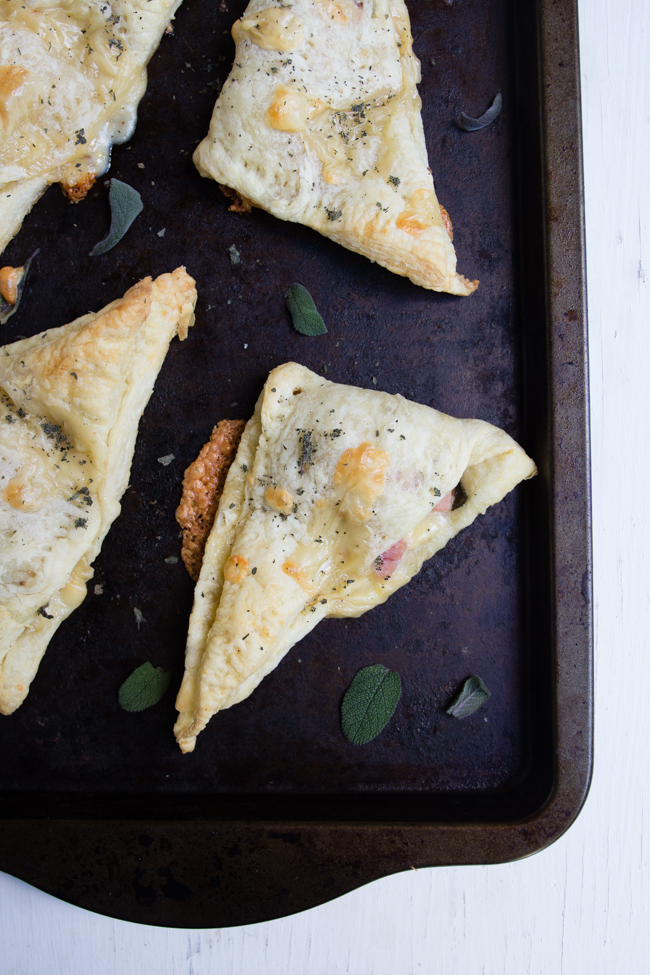 I hope you enjoy these as much as I did. Just looking at these photos reminds me that I need to make them again, ASAP.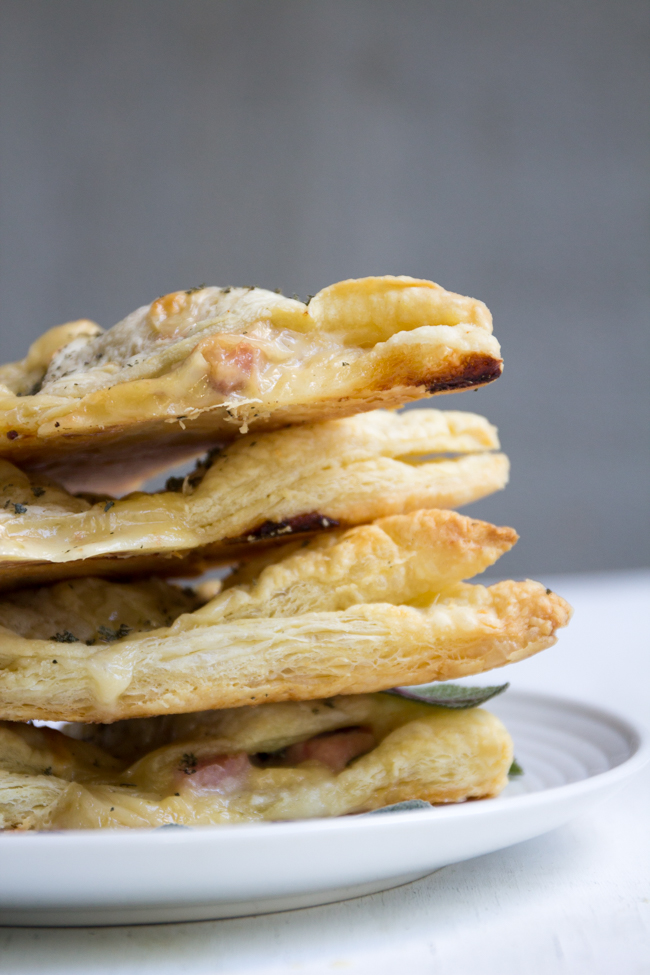 Give them a try and let me know what you think!