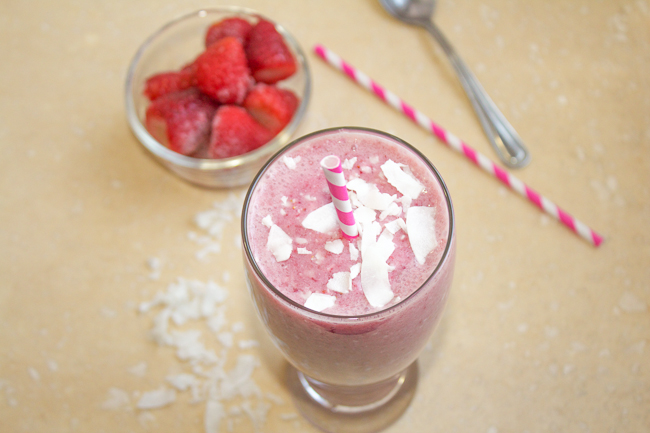 Instead of opting to share some decadent dessert before Valentine's Day, I decided to go the healthy route. You see, I think I've found the wedding dress I want for this summer. I think it's time to start acting like bridezilla & going on crazy diets…. Well maybe not quite but some healthier choices are going to be in order.
This shake is made with just three ingredients & is vegan friendly as well. Frozen strawberries + Vanilla Almond Milk + Unsweetened Coconut Flakes makes an awesome afternoon treat or a great breakfast. You might be wondering why I didn't opt to use coconut milk; the simple answer is I'm not a big fan of it. You may use any kind of milk you prefer but the almond milk gives it a nice sweet flavor.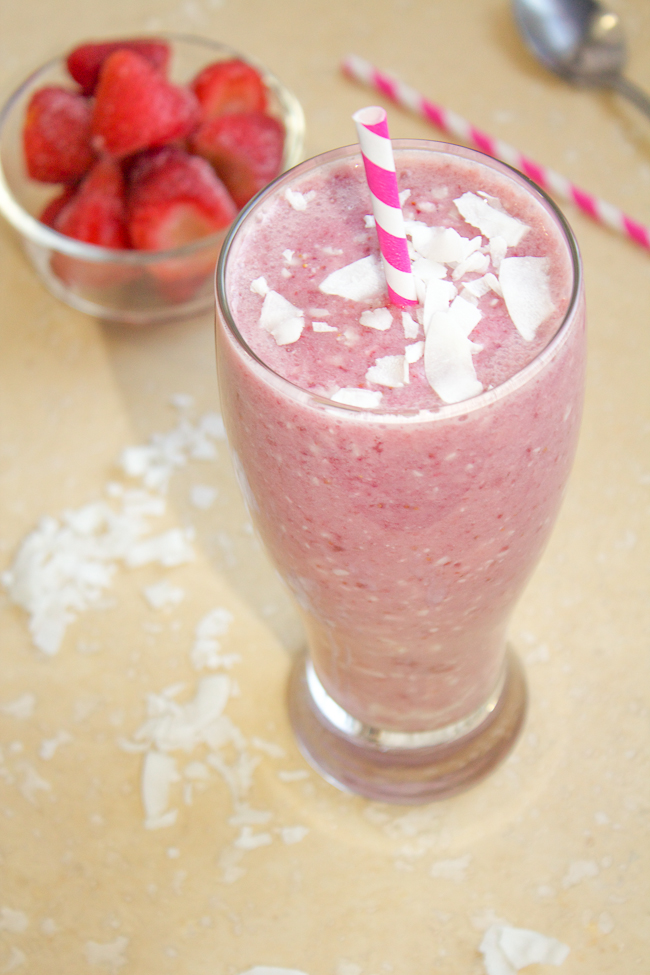 Healthy Strawberry Coconut Shake
A sweet strawberry coconut shake.
Ingredients
1 cup Vanilla Almond Milk
1 heaping cup frozen strawberries
¼ cup unsweetened coconut flakes
Instructions
Add milk, strawberries & coconut to a blender.
Liquify on high until the mixture is smooth & drinkable.
Serve & enjoy, garnish with extra coconut if desired.