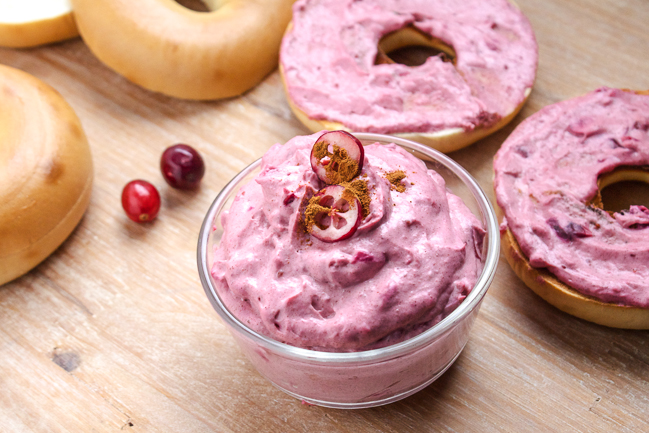 Looking for a quick & easy way to jazz up breakfast on Thanksgiving or Christmas morning? This Cranberry Cinnamon Cream Cheese will do the trick, I'm also impressed that no store brands (that I know of) have started making their own cranberry versions. This cream cheese looks pretty & it tastes amazing, A+ in all areas.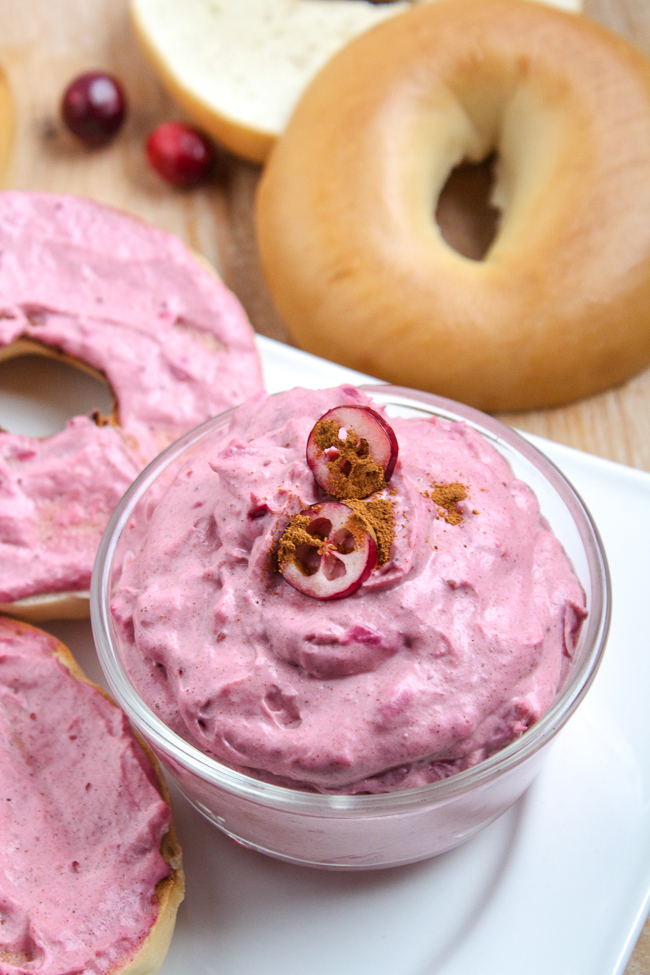 It's the perfect bagel spread, you can use it on anything you would like & feel free to tweak my recipe to make it your own. I used raw honey for my sweetener but you can use other substitutions as well.
Holiday Cranberry Cinnamon Cream Cheese
A fancy cream cheese jazzed up with cranberries & cinnamon.
Ingredients
1 package of cream cheese (8 ounces), at room temperature
1 cup whole cranberries
3 tablespoons raw honey (can substitute for white sugar)
1 tablespoon water
1 teaspoon corn starch
1-2 teaspoons ground cinnamon
Instructions
Add your cream cheese to a small mixing bowl.
Combine cranberries, honey & water to a small sauce pan.
Cook on low for about 10 minutes until the berries begin to soften & break.
Add corn starch, whisk or stir up vigorously until it blends & cook for another 2 minutes.
Remove from heat, allow to cool for 5 minutes & then add to the cranberry mixture to the cream cheese.
Mix well & stir in cinnamon.
Notes
Feel free to add more honey or sugar to the cream cheese if it does not taste sweet enough for you.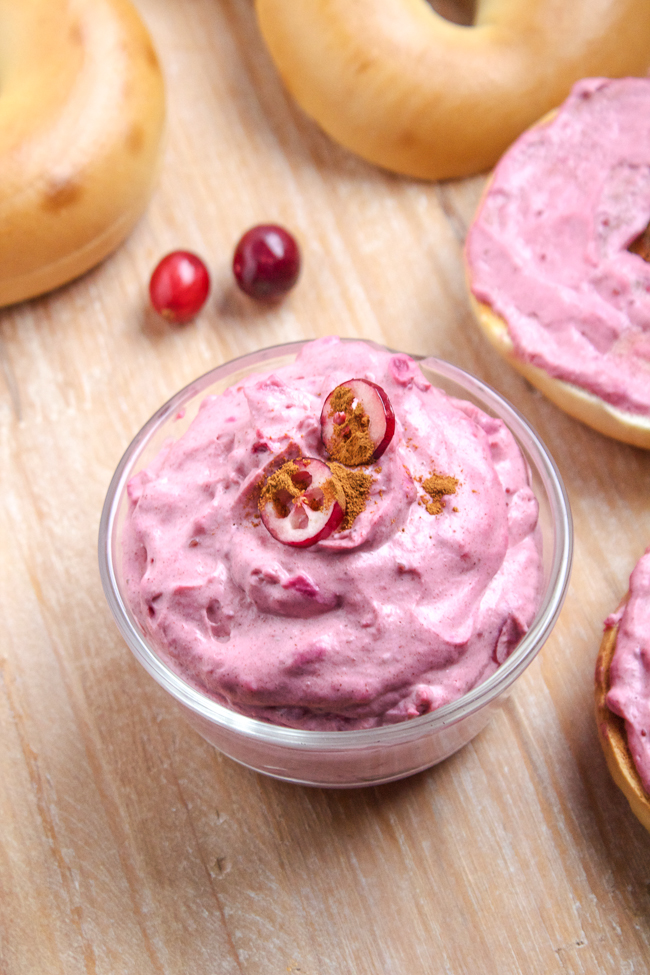 Garnish with a little extra cinnamon or some sliced cranberries on top & enjoy your morning or anytime snack.