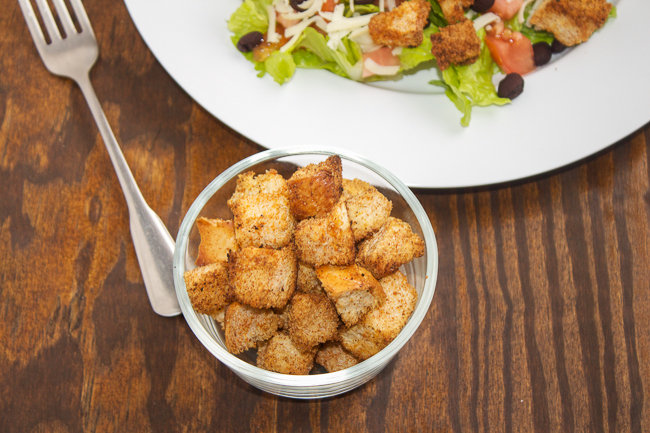 I love homemade croutons, the holidays are over & it's time to start moving forward in the right direction. More salad please? A salad just isn't a salad without croutons & you can go through those small bags rather quickly. But you can make your own homemade croutons for a fourth of the price & they taste just as great, if not better. I picked up a large loaf of french bread for $1.50 and normally a bag of croutons costs $1.50 or more – the loaf made about four bags worth.
I was craving Mexican & decided to make these Mexican flavored croutons since I had no chips on hand. They were perfect & could be paired with a lot of salads. You can use my basic recipe with French bread and olive oil but feel free to change up the seasonings   depending on the meal.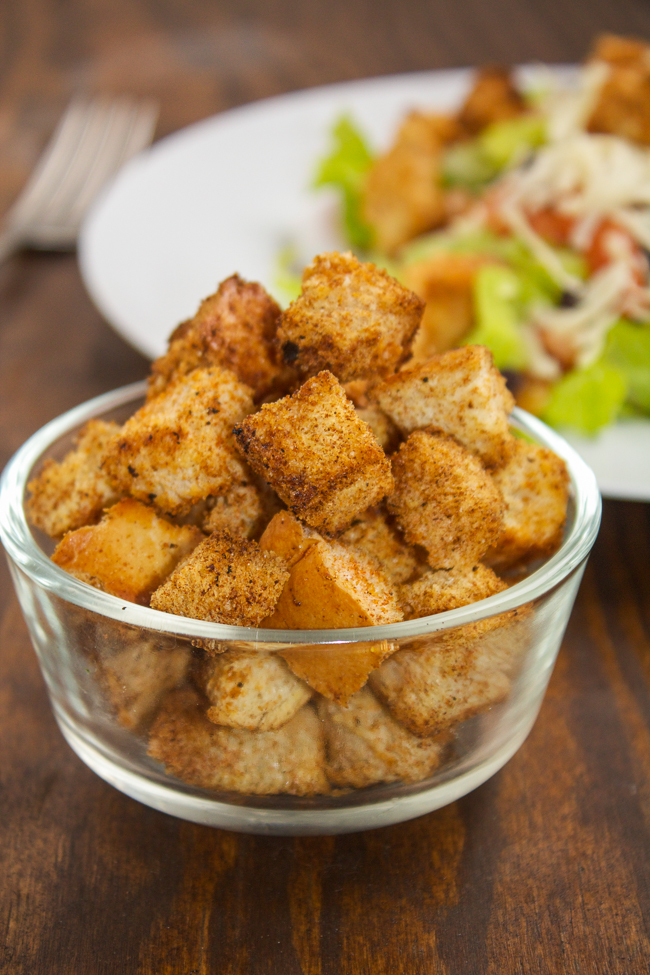 Homemade Mexican Croutons
Crispy homemade croutons with Mexican flavoring.
Ingredients
4 cups french bread, cubed (lightly packed) This was about a ¼ of my loaf of bread, feel free to double or triple this recipe as needed.
1 teaspoon onion powder
1 teaspoon salt
1 teaspoon black pepper
1 teaspoon paprika
2 teaspoons ground cumin
1 tablespoon olive oil
Instructions
Pre heat your oven to 400 degrees.
Add the bread cubes, onion powder, salt, black pepper, paprika & cumin to a large bowl.
Toss with your hands or a spoon until the bread pieces are all evenly coated with seasonings.
Add in olive oil & toss again until moisture is absorbed & distributed equally.
Spread the croutons over a large foiled baking sheet & bake for about ten minutes, the edges should be a nice golden brown.
Allow the bread to cool & set out for about thirty minutes before using.
Store in an air tight container for up to a week in between uses.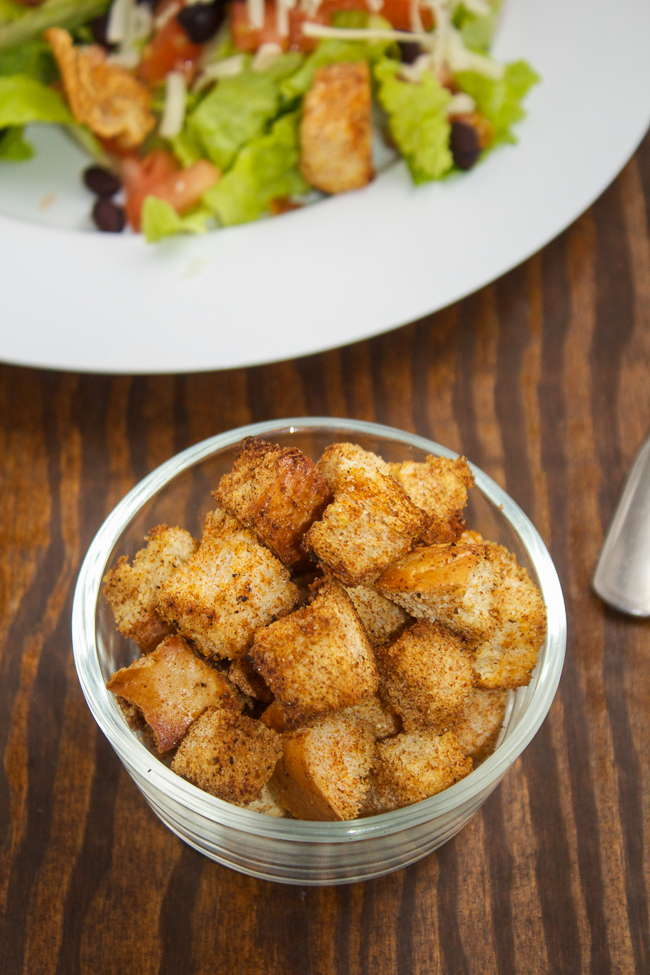 These homemade croutons are so good! They will have you loving salads & saving money on bagged croutons.