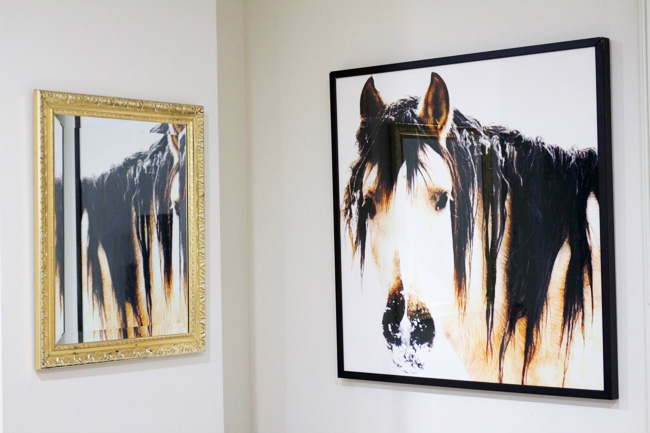 I love oversized horse art. In my lifetime, I've pinned hundreds of perfectly curated homes with equestrian art on Pinterest and marveled over thousands of photographs and paintings of horses. Their is something about looking into the eyes of a horse that soothes me. I'm so excited to share this blog post and little corner of what I like to call home with you.
I teamed up with my friends at Minted to show how art can completely transform a space. As an added bonus, Minted is generously giving away two $125 gift cards (ENTER HERE)!
Our apartment has an extremely awkward corner featuring a lower air conditioning unit and a tiny gap behind a support beam. Check out the dreadful space before below. I tried putting several things in that corner – first a desk and then a shelf. Each piece looked awkward and ended up in better spaces in the apartment.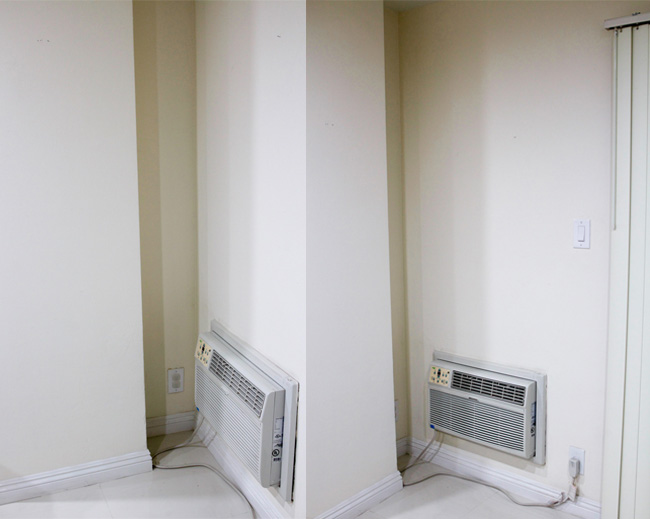 Look at this sad little corner!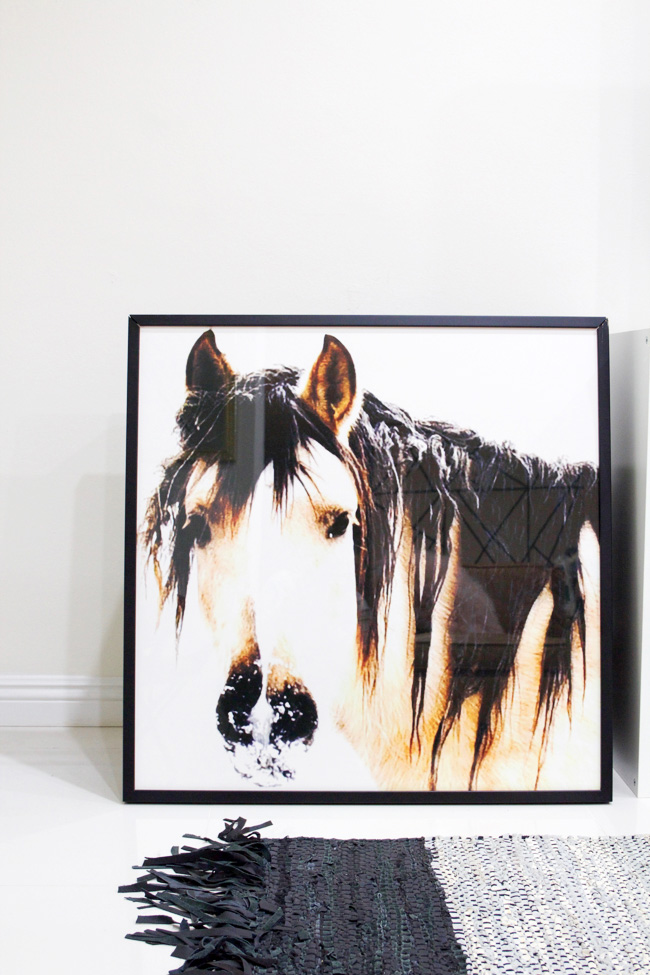 When I spotted this photograph titled, Desert Dust at Minted.com I was captivated by the mustang's expression. I knew the colors would work well with my decor, especially if I selected the black frame. If you aren't familiar with Minted, Minted offers prints of artwork by local artists for sale in a variety of sizes along with the option to buy it framed. That's right, pick out your frame and your art is ready to hang on the wall as soon as it arrives!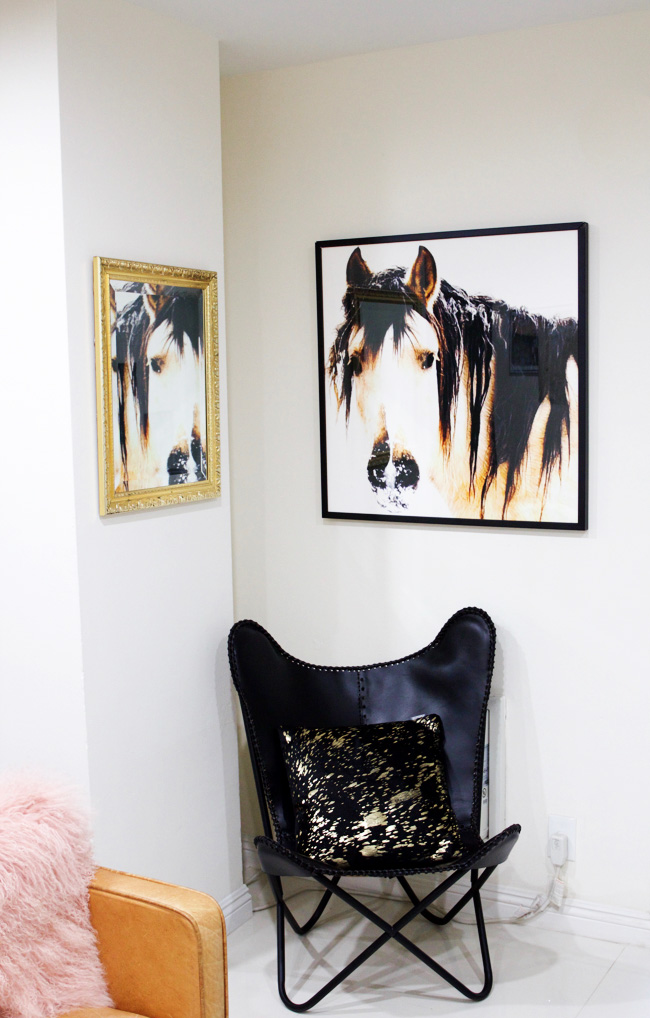 I hung up a thrifted mirror on the opposite smaller wall that would reflect the image of the horse art at certain angles. I then added a modern leather butterfly chair with a metallic acid wash cowhide pillow to hide the low AC unit. Much better!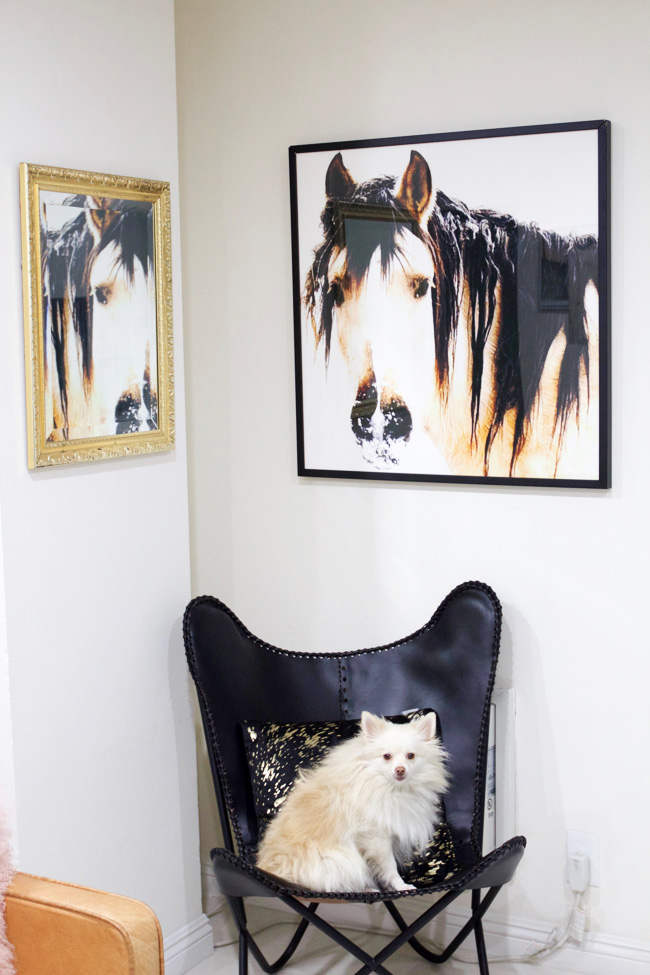 I strategically used the art to cover up a light switch that we never use as well. If you scroll up, you'll notice it in the before photos.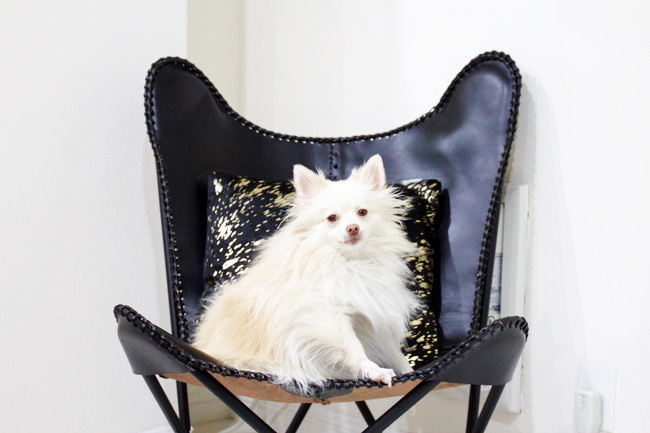 Even Mango approved of this much needed home improvement.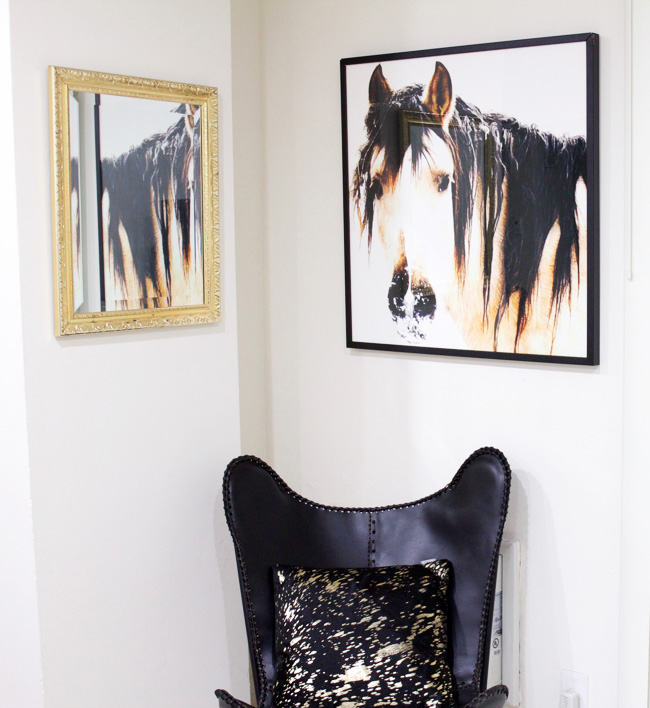 Be sure to head on over to Minted.com to find more great art from local artists. My piece is by photographer Leslie Le Coq. Most of her photographs are of horses and nature.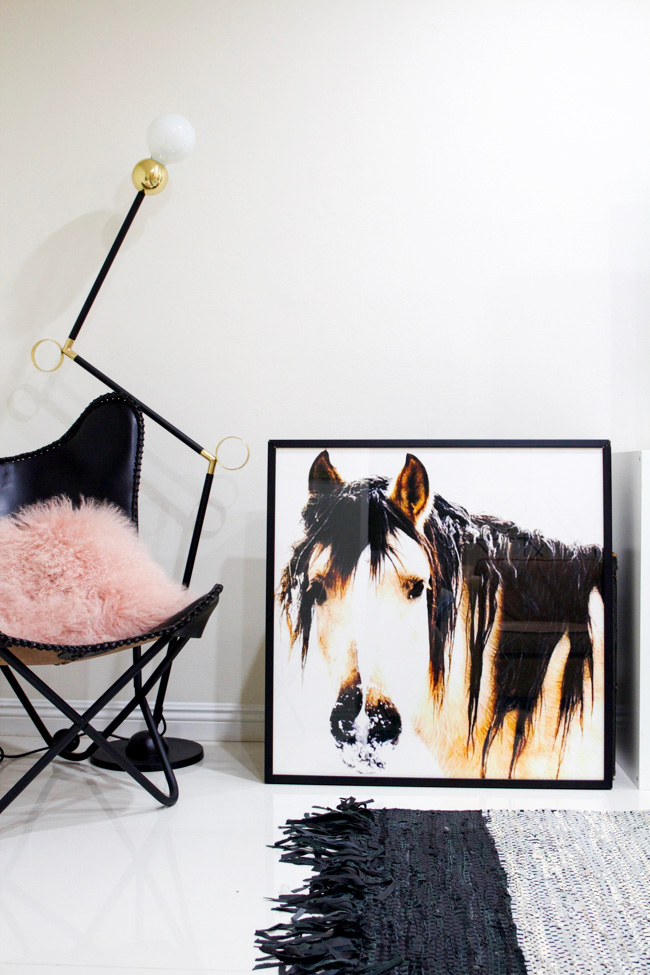 Here is a snap shot of the art in the opposite corner… I'll save that for another day and different blog post. I'm working on finishing up a lot of decorating and DIY projects to share soon.
Don't forget to enter the Minted gift card giveaway, two lucky winners will receive $125 gift cards.
---
Shop the Look: