Delicious jalapeño bacon hash browns that will have you asking for seconds.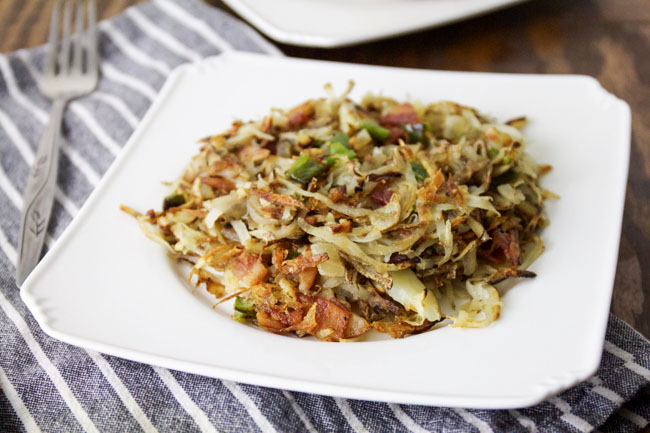 Hash browns, bacon, and eggs are one of my favorite weekend breakfast meals. I like my bacon and hash browns crispy and I'm not afraid of a little grease. It's nice to be able to cook a delicious breakfast meal on the days when you don't want to go for brunch or fight Los Angeles traffic and crowds.
My jalapeño bacon hash browns are cooked to perfection with the help of bacon grease, jalapeños, onion, and a touch of salt and pepper. Serve these up with eggs any style and a little more bacon for an amazing cheat day breakfast. Please note you won't use a whole package of bacon making these hash browns, I only call for it to get enough bacon grease for cooking and you get to use the extra bacon for a breakfast side or save for another day.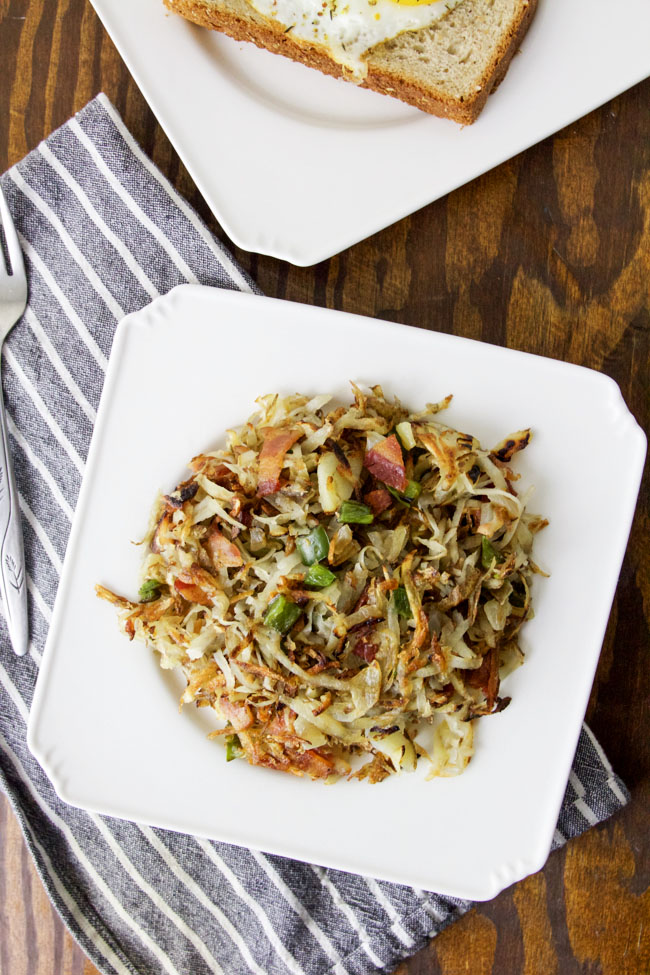 Jalapeno Bacon Hash Browns
Crispy hash browns with jalapeño, bacon, and onion.
Ingredients
1 16 ounce package of bacon
2 medium sized russet potatoes
1 jalapeno pepper, diced and seeds removed
¼ cup diced white onion
1 teaspoon salt
1 teaspoon black pepper
1½ tablespoons bacon grease
Instructions
Cook the bacon. Place bacon strips of a baking sheet and broil for about 7 minutes per side on high or until your bacon reaches a level of crispy perfection.
Remove the bacon from the oven and place the strips on paper towels to absorb the excess grease. Save the grease from the baking sheet to use for cooking the potatoes. Crumble up 4 strips of bacon and place in a medium sized bowl. Reserve the pan grease for cooking the hash browns.
Wash and scrub the potatoes. Peel off the skin if you like, I prefer to leave mine on. Grate the potatoes with a cheese grater. Rinse the shredded potatoes. Dry and remove the excess water from the potatoes using paper towels or my personal favorite - a salad spinner! The salad spinner allows you to rinse, remove water and get the job done quickly.
Add shredded potatoes to the bowl with bacon. Add in onion, salt, and pepper. Mix well.
Heat up the bacon grease in a skillet and add the hash brown mixture.
Cook the potatoes over a medium heat for 8 - 10 minutes.
Flip the hash browns and cook the other side for another 8 - 10 minutes.
Serve hot and enjoy!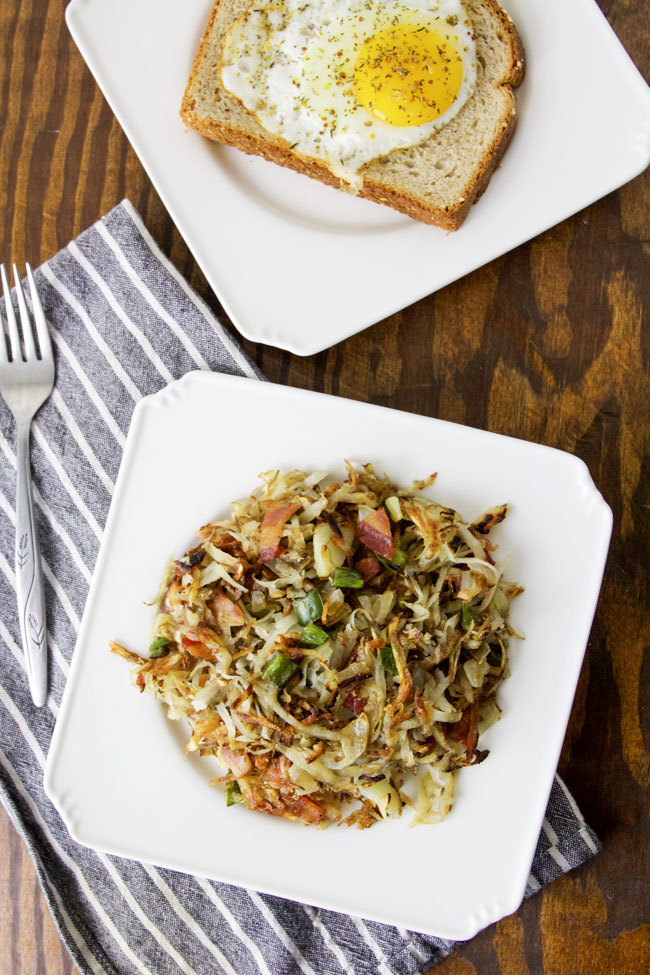 Breakfast is served! I hope you like it : ) Be sure to follow
@Horsesandheels_
on Instagram and tag any recipes you making using #HandHFood.