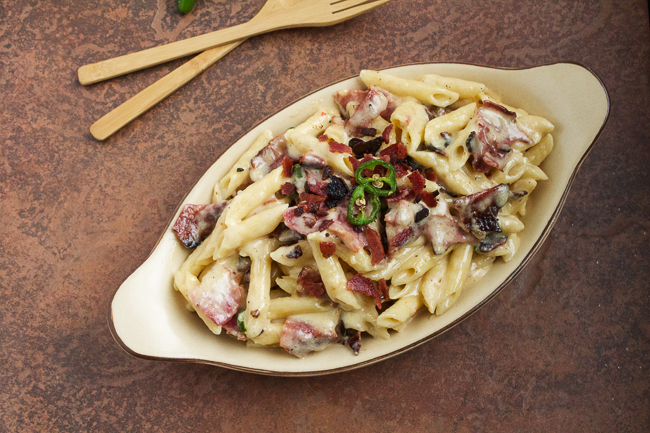 Good things are worth talking about again & sometimes great recipes call for a spin-off. For those of you who are new to Horses & Heels you might not remember this Jalapeno Bacon Mac & Cheese. Let me tell you, it's one of my favorite recipes still today & it is one of the most popular recipes I've ever created. I was craving it the other day so I thought to myself, let's do it again but this time make it HOTTER.
Enter Habanero cheese – yes, this is serious mac & cheese!
Enter a new recipe with the same basic formula with a twist.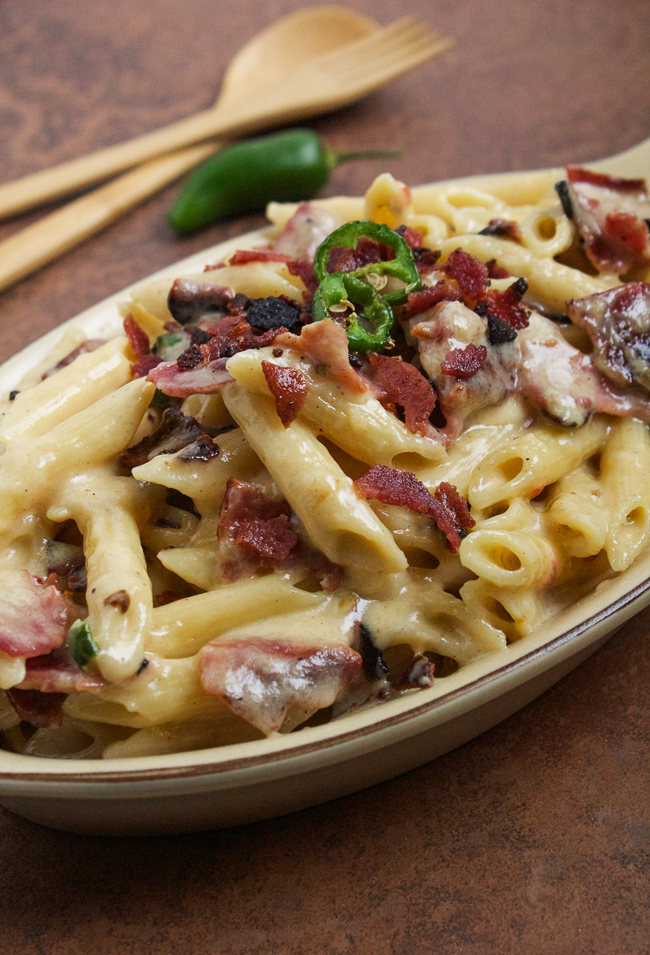 Ps. if you can't find Habanero cheese, you can just substitute it for any other spicy variety & if you have been here before & are wondering if the recipe has been changed, you are correct. I made a few changes for the better.
Jalapeno & Bacon Mac & Cheese

A spicy jalapeno bacon mac & cheese.

Ingredients
4 cups uncooked pasta, any shape
12 ounces bacon
3 cloves minced garlic
1 jalapeno, diced
1 pint whipping cream
1 stick room temperature butter
8 ounces pepper jack cheese, cubed
8 ounces habanero cheese, cubed
1 tablespoon flour
Instructions
Cook the pasta according to the directions on the box.
Drain the pasta & add it to a large bowl or pot.
Cook the bacon, drain any excess grease, blot it with paper towels & crumble it. I like to use turkey bacon since it has less grease & is a bit better for you.
Add the bacon to the pasta.
Add the garlic & jalapeno pieces to the skillet you used to cook the bacon. Cook for 5 minutes & add it with the pasta & bacon.
Pour whipping cream in a small pot & warm slowly warm it.
Add in butter & melt completely.
Drop in cubes of cheese, slowly melt & stir occasionally.
Add flour & stir until it is dissolved.
Make sure the cheese is completely melted & pour it over the pasta.
Stir everything together & serve immediately.
Enjoy this spicy & cheesy dish.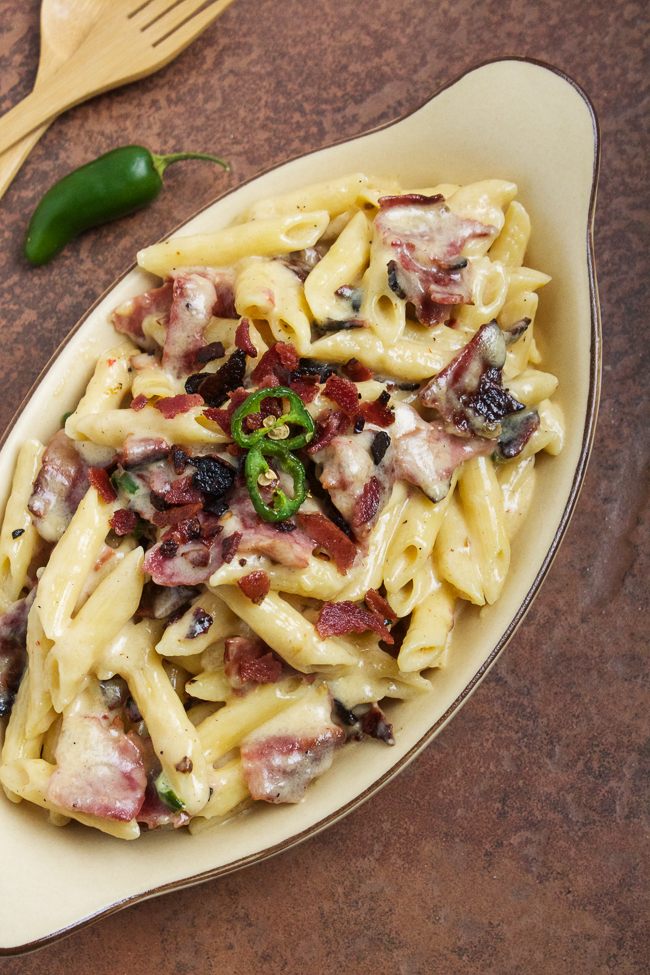 *Garnish with a few jalapeno slices if you dare & see the original recipe here.
Here are other mac & cheese recipes you will love.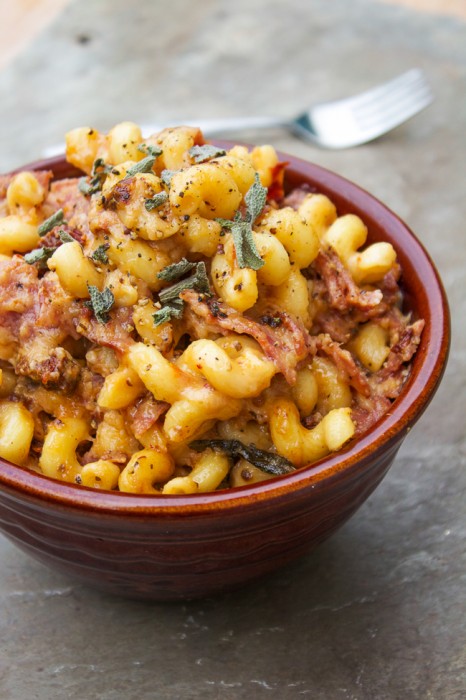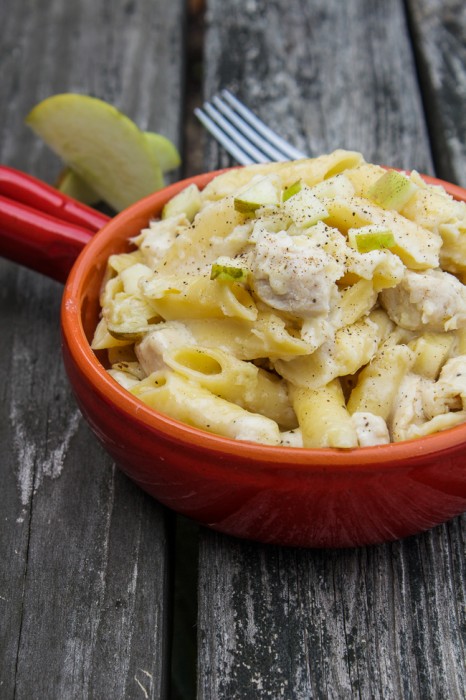 Jalapeno Bacon Mac & Cheese (original)