Sparkly and shiny B.B. Simon and Kippys belts for the western rider and cowgirl.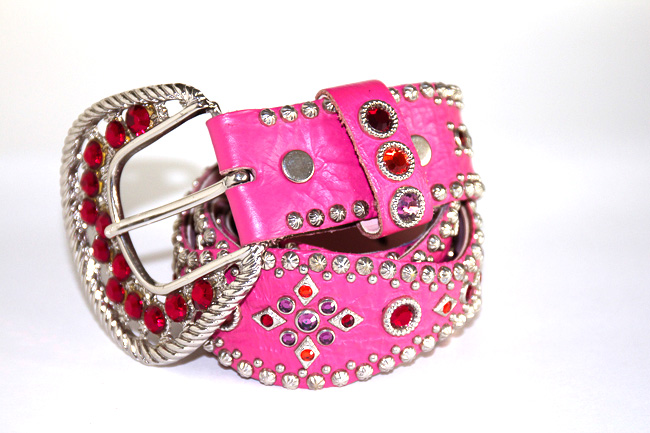 I have a lot of unnecessary obsessions just like most fashion forward cowgirls. Allow me to introduce you to my B.B. Simon belt collection. There are so many colors & styles to choose from that I find myself picking up a new belt every year at Quarter Horse Congress. No matter how many B.B. Simon belts you have, you always want another one… Ps. I updated these photos recently because my camera skills were not that great when I first started blogging. It's nice to go back and update things, especially when it's for the better.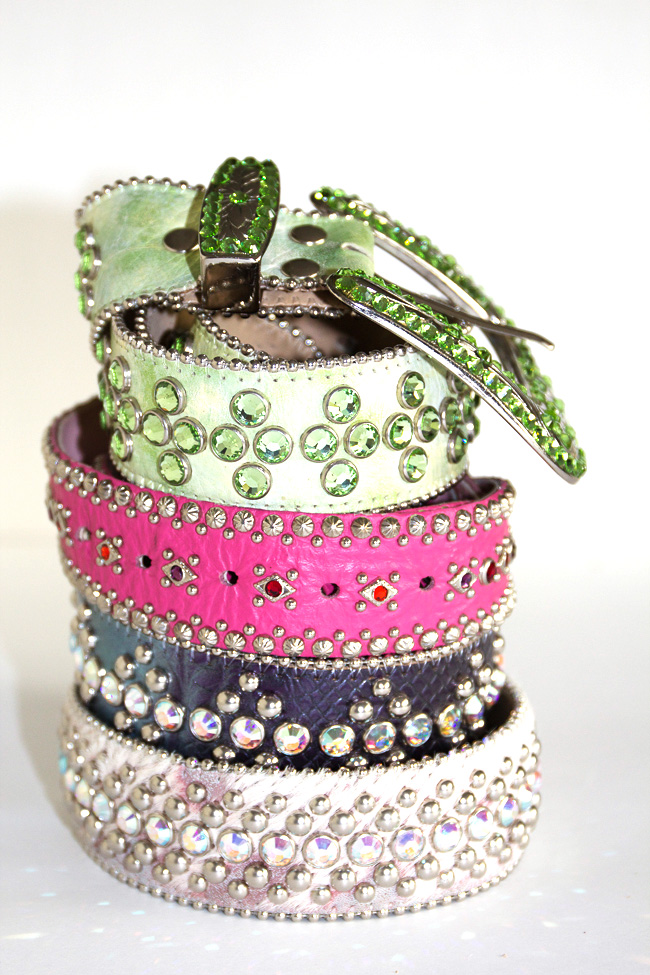 Lime green, hot pink, denim and pink acid wash are the belts I have in my collection so far. Three of the belts are B.B. Simon and one is Kippys. Can you tell which one is the odd one out?
If you guessed the pink belt with orange and purple crystals, you would be correct.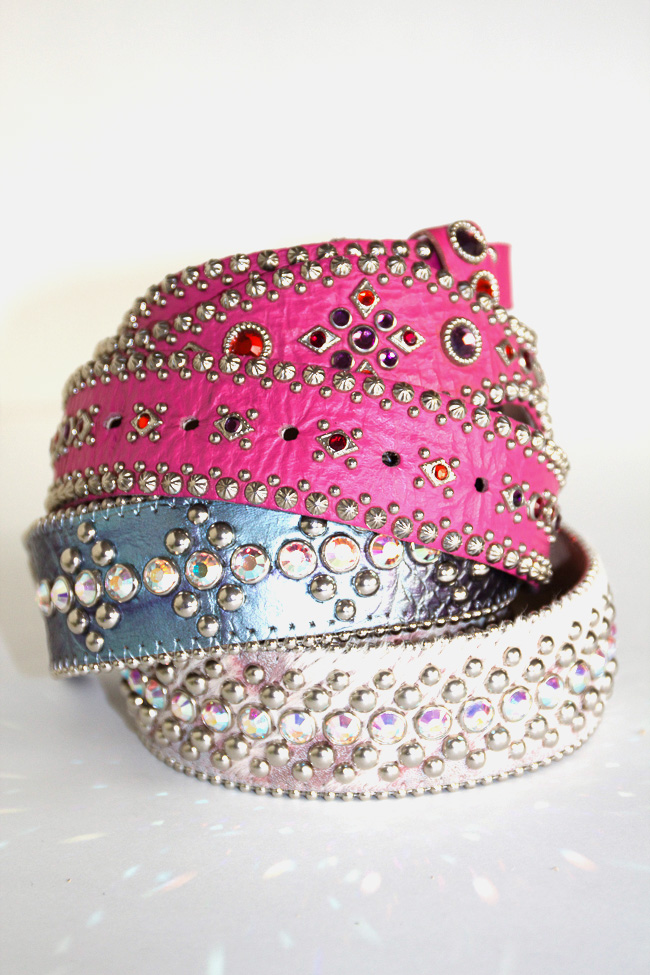 You can never have too much sparkle.
Interested in picking up your own sparkly Kippys or B.B. Simon Belts ?
Shop online at a local retailer for B.B. Simon