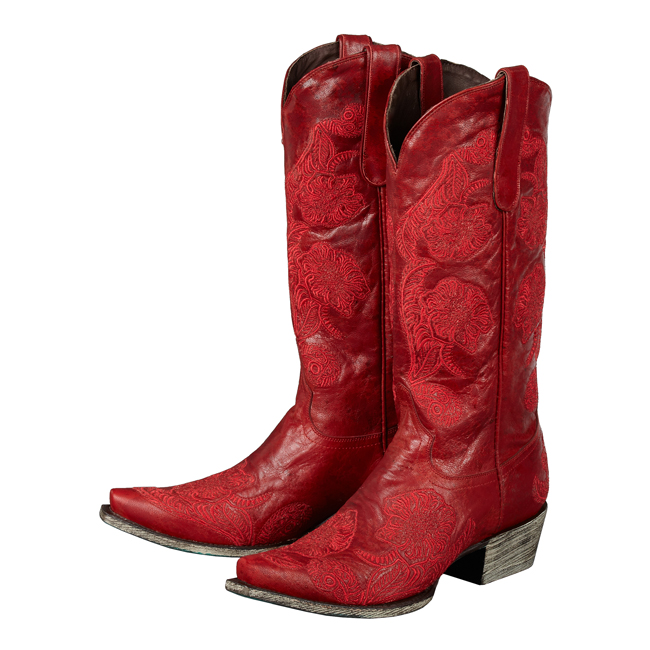 Welcome to another Monday cowboy boot addition, today I focusing on the color red; in fact red is going to be the color theme for this week. Which brings me to the question, would you like to see colored themed weeks where products of certain colors/ outfit schemes are featured? It could be fun! Please feel free to comment or email me your thoughts.
The above beauty is "California All The Way" by Lane Boots.
This boot features red leather with decorative red leather stitching. It commands attention & isn't for the bashful boot wearers. And of course all Lane Boots feature a beautiful turquoise sole, making this boot a red & touch of turquoise beauty.