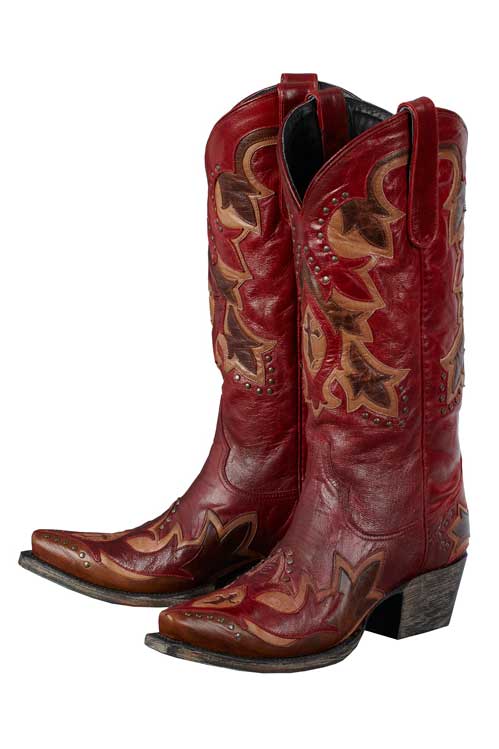 It's almost Thanksgiving! These Lane Stella boots in red from Head West Outfitters remind me of the colors of fall leaves. Pair these boots up with a brown sweater dress, jeans or leggings & you have a great outfit. The deep red leather is festive & the brass studs & crosses are great details.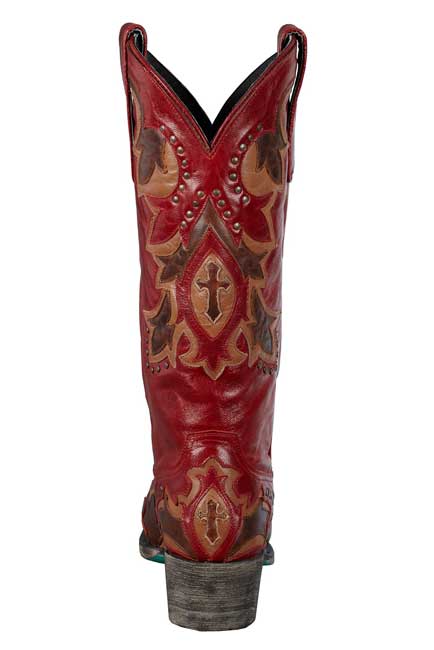 The backs of the boots are just as pretty as the fronts.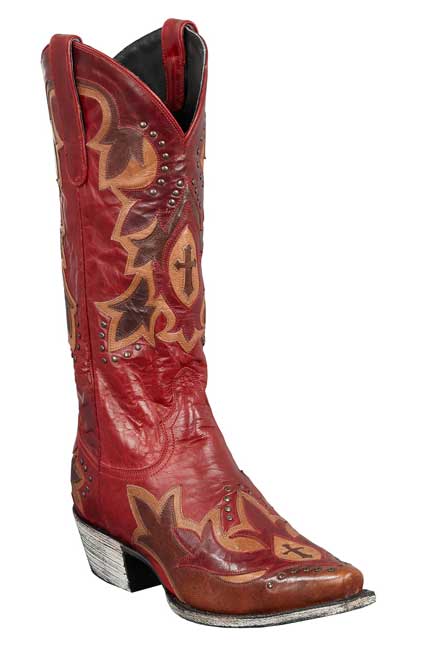 Just gorgeous. I'm pretty sure I could come up with at least twenty outfits for these boots.
photos from Head West Outfitters online