I am so happy to say this again ~ it's giveaway time!
One fabulous H & H reader will win an amazing skin smoothing combination from
Lather & Lace
. Lather & Lace can be described as
Mae West meets Martha Stewart!
Lori of Lather & Lace has had experience with making soaps for 14 years but recently started this exciting new brand a couple of years ago. It is very unique with lots of scent options & custom orders for weddings & showers are welcomed.
I was delighted to discover Lather & Lace's western influences & adorable packaging; with products like
Whipped Into A Lather
&
Leave The Rough For Ridin'
you are in cowgirl friendly territory. Or perhaps you just want to be cowgirl tough, that's fine too. Lather & Lace is in the process of developing a new shopping cart on its site but you can still order just fine!
Up for grabs are two products that work great together ~ Boot Scrubbin' Boogie & Shea'm On Me.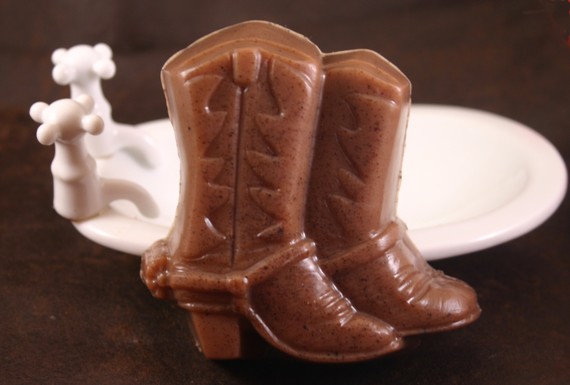 You may already know about my love for cowboy boots, can I say adorable? These boots are made for scrubbing & that's just what they will do. They are infused with coffee grinds, oils from extracted beans & cocoa butter. I love the smell of coffee & can't imagine a better way to wake up, plus ladies did you know that caffeine can be used to reduce cellulite?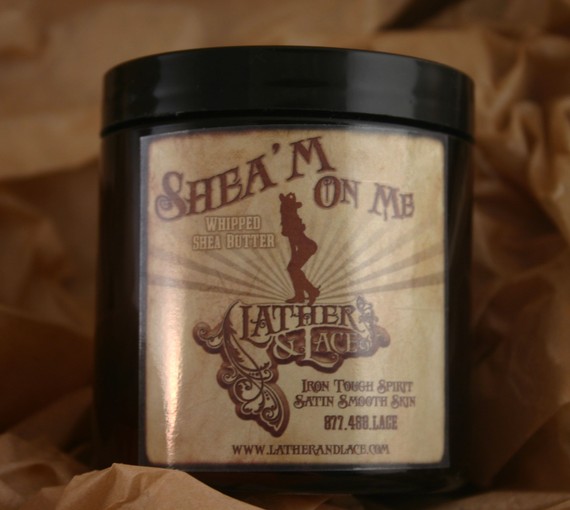 After your shower, you can hydrate your skin with Shea'm On Me moisturizer. This delightful moisturizer is available in a variety of scents & our winner gets to pick his/her choice. Bourbon Vanilla, Sweet & Sassy, Lavender Fields, Good Earth & Almond Joy are just a few of your options, learn all about Scent'formation here.
To enter just comment below & be sure to leave your email address so I can contact you. The winner will be chosen in one week on May 4th & this contest is open to readers worldwide.