Personalize your home with a custom equestrian mirror from October Design Co.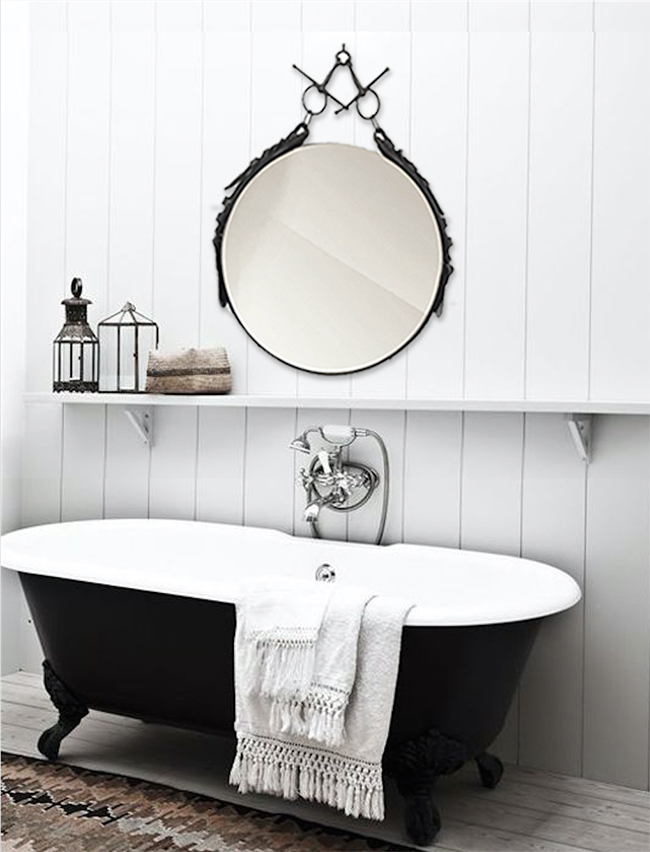 Around here at Horses & Heels, I am a big fan of repurposing old items into something new, especially when it comes to horse tack. October Design Co. creates leather equestrian mirrors from vintage tack and can create you a custom mirror if you provide the tack. It's a great way to turn a bridle or bit of a special horse into a forever keepsake for your home.
Pictured above is a custom project made with a braided bridle and full cheek snaffle bit, it adds a touch of rustic charm to this bathroom.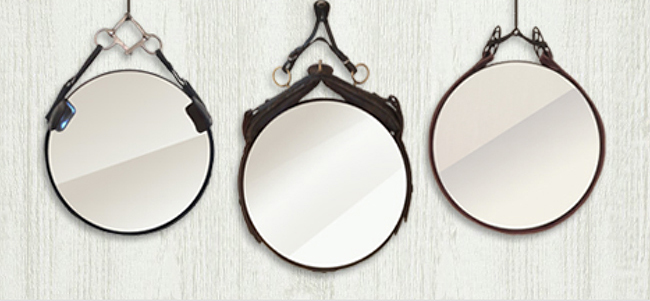 The mirrors can be made with bits and pieces of bridles, girths, and harnesses.
October Design Co. also offers a variety of lighting fixtures made from rustic and vintage recycled materials. Founder Stephanie Reppas blends minimalist design with urban rustic pieces which results in one of a kind designs. Based in New York, Stephanie spends her days turning discarded items into something beautiful. In addition to the lighting and mirror collection, a furniture, clothing, jewelry, housewares and textile line is in the works.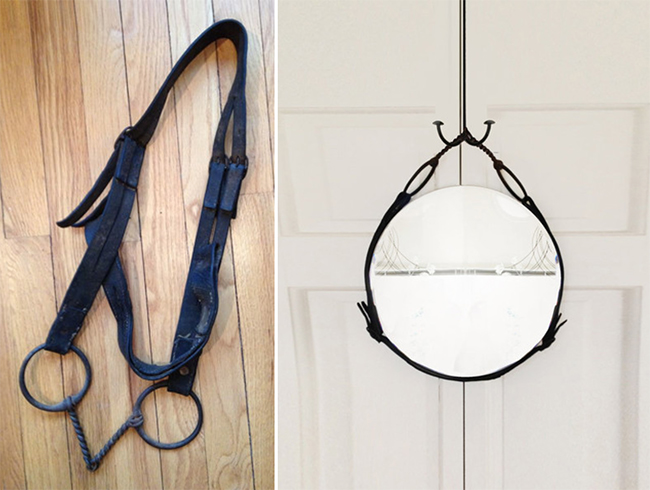 This is a perfect example of a before and after; a twisted snaffle bit mirror made for a happy customer.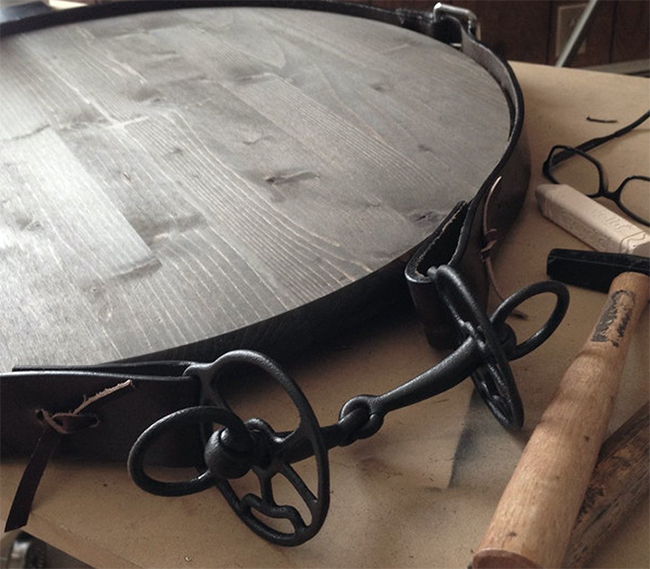 Another leather equestrian mirror work in progress.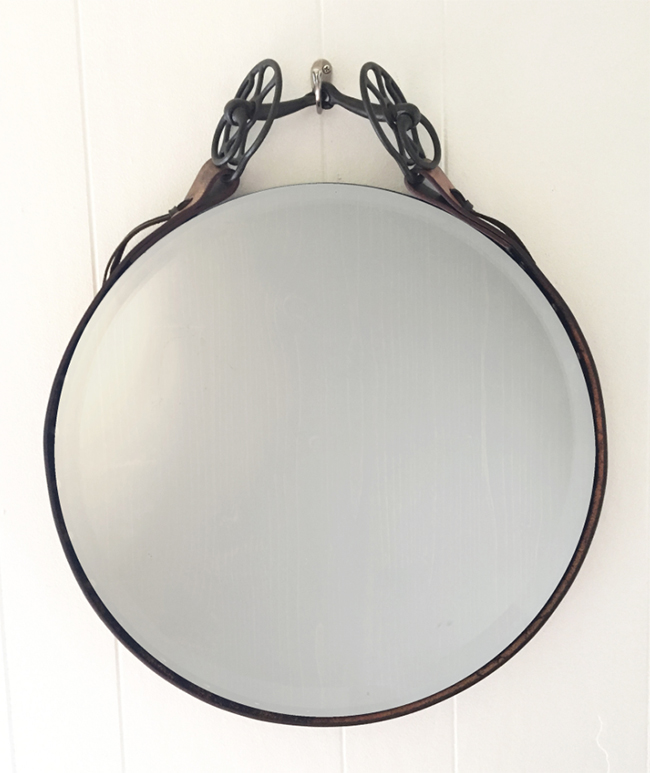 This 1800 leather equestrian mirror features an antique iron bit and is currently available for sale online.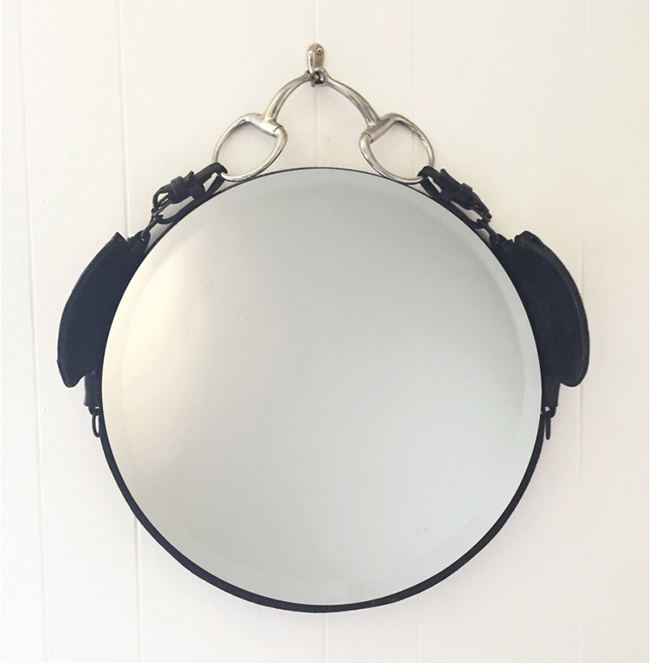 A leather draught blinder mirror currently available for sale online.
Visit October Design Co. online to learn more and see the current pieces offered for sale. Or contact Stephanie with a custom request with tack you already have. A 10 percent discount is offered to professional contractors, restaurants, interior designers, businesses and boutiques, please mention this to Stephanie via phone or email to receive the discount.
Photos provided c/o October Design Co.