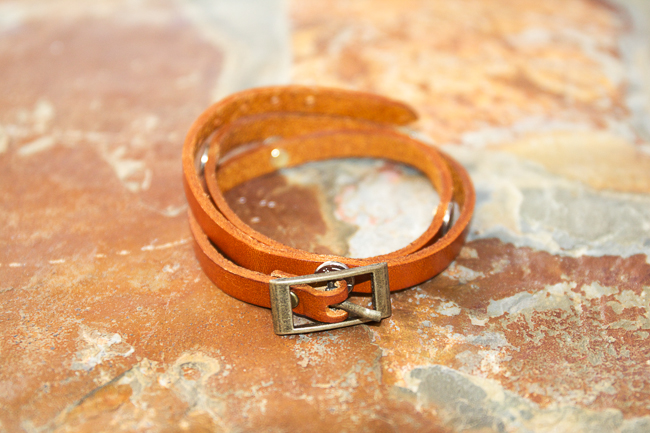 Hello Monday! This is my first blog post coming to you directly from NYC, my move was a success and I'm looking forward to things going back to "normal" around here. Scroll down and keep reading for not one, but two giveaways! An Instagram giveaway on Horses & Heels and a great bundle giveaway from Country Outfitter.
Our friends at Country Outfitter sent me this Saddle Orange Leather Wrap Bracelet with 9mm Bullets by Jill's Jewels from their Marketplace to review and give to you. This bracelet is simple and clean, you can smell the wonderful leather and notice the details put into preparing the bullets. Each bracelet is individually hand cut and crafted so there is a lot of love put into each piece – not to mention no two bracelets will be exactly alike. It's a basic bracelet that could be worn every day, not to mention one size truly does fit all here. It features an adjustable buckle and you are free to wrap this bracelet up anyway you please.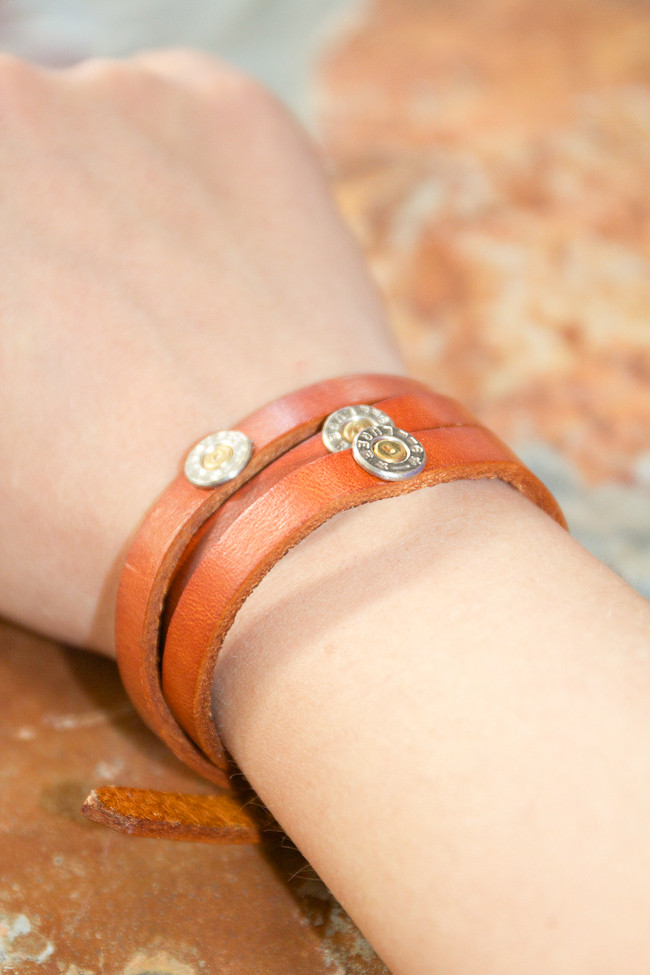 The leather has a beautiful orange hue that takes you away from traditional brown or black leather, it's very refreshing for a change.
Have you checked out the Marketplace on countryoutfitter.com yet? They feature unique stores and small businesses you can shop from directly from Country Outfitter online. I'm going to be giving away this bracelet on Instagram and have an exclusive offer for you!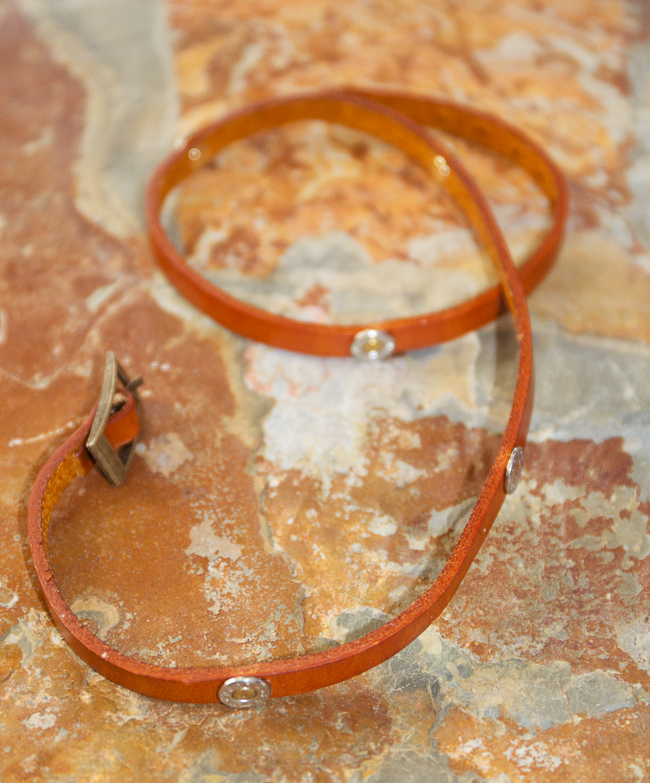 Enter the Instagram Giveaway to have a chance to win this bracelet.
The giveaway runs now through November 6, 2014 and winners will be announced on the 6th.
Good luck and happy shopping!