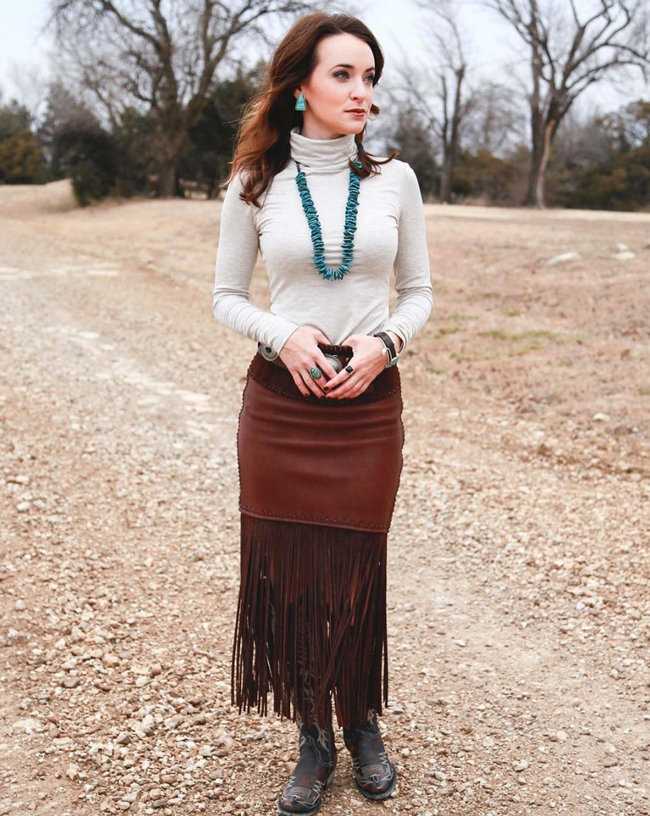 Welcome to the first of many Looks I Love series. I spent a lot of time during the month of December reflecting on what I type of content I wanted to keep creating on Horses & Heels. I thought about what needed to go, and of course, new stuff!
Cowboy boots have built the foundation for this site along with my recipes, DIY projects, and home decor musings. When I started the blog, fashion had a much stronger focus, remember all of these outfits I would create on Polyvore? I still share my own looks occasionally but I realized I was really slacking in the fashion department. Over the past year or so it also seems like western fashion blogging is catching on like wildfire, especially on Instagram. There are so many wonderful ladies out there sharing their unique perspective. The purpose of this series is to share outfits that I'm digging from other fabulous fashionistas on Instagram.
Above, Meg aka @justmeg__ looks fabulous in a leather skirt from Wild Instincts. She paired it with Old Gringo boots, a simple turtleneck, and fabulous turquoise accessories. You can also find Meg blogging over at justmegblog.com.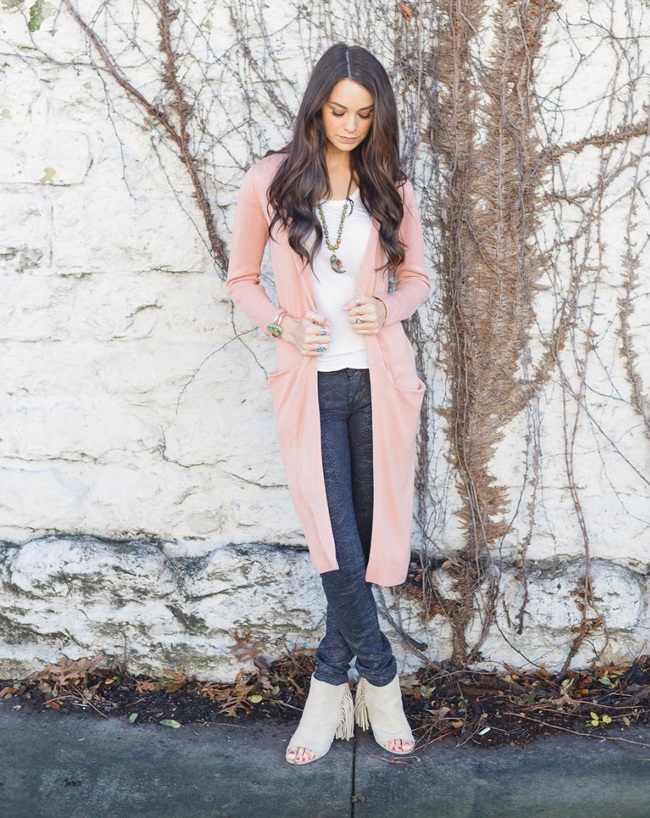 Janzen, known as @rodeovogue shows how to nail an effortless look. A pink cardigan and tee from Forever 21 paired with fringe Matisse booties, a necklace from J Forks, and snake skin jeans from Stetson are a winning combination. Janzen shares her outfits over at rodeovogue.com/.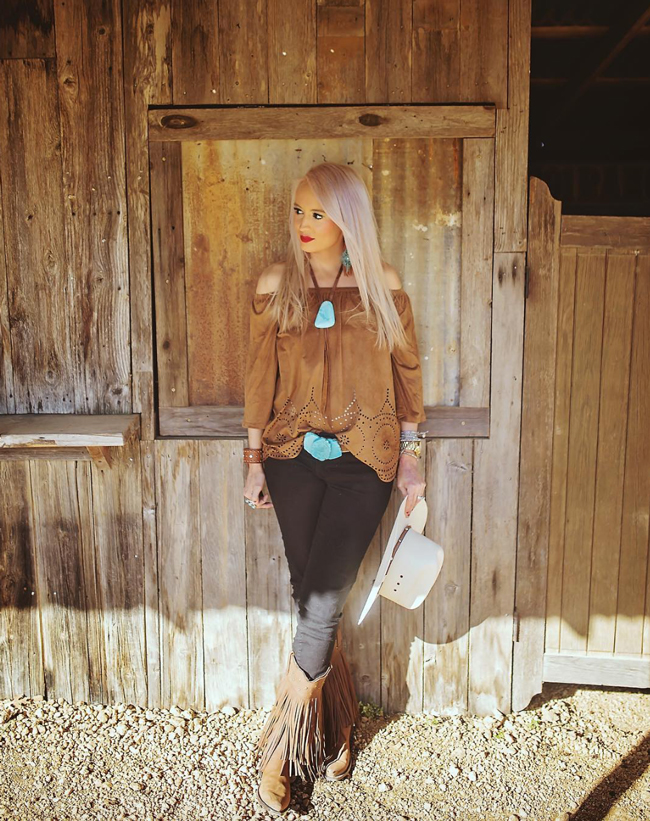 Jennifer has mixing black and brown down to a science. @jenniferkipp rocks turquoise pieces from Redford Ranch Style and Liberty Black Vegas boots in brown. Jennifer is a photographer, you can find more of her work at jenniferkipp.com.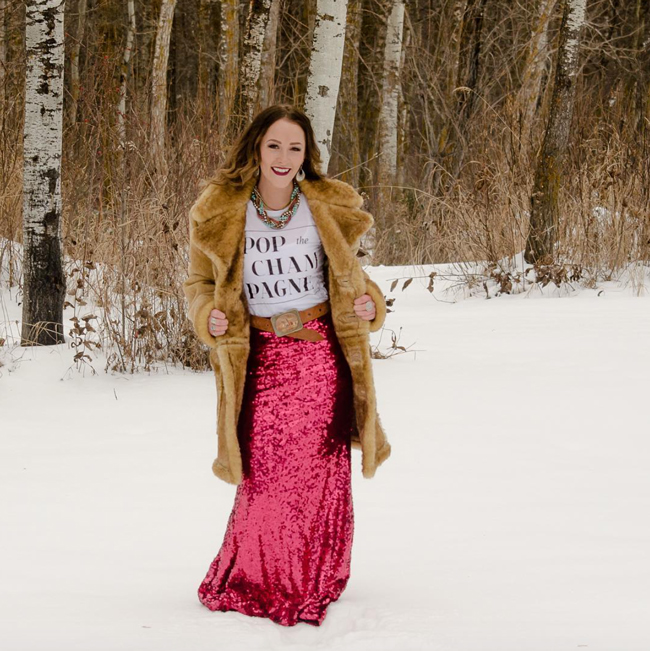 Cassie knows how to rock a sequin skirt! @casshaus pairs her skirt from Gypsy Pearl with her Pop Champagne tee from Cosmic Cattle Dog Co. You can catch more photos by J Komant Photography on Cassie's blog Lipstick & Cowboy Boots.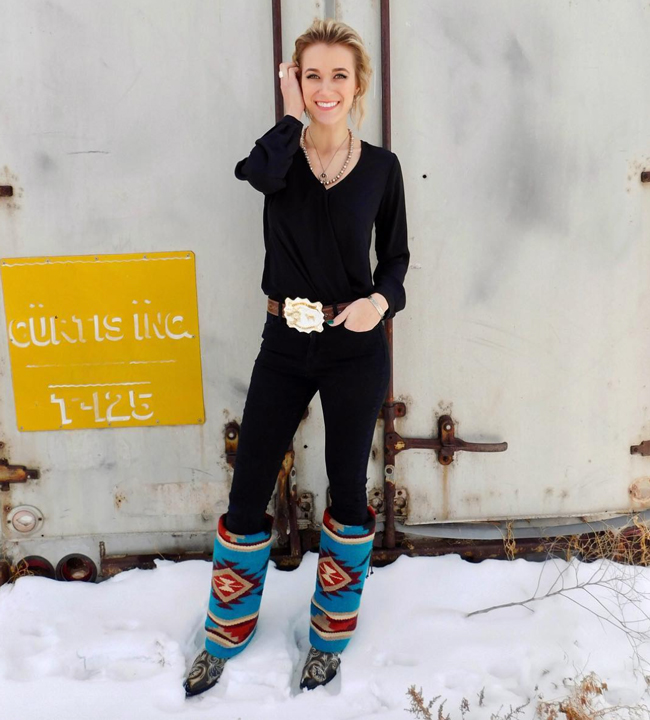 Meghan makes up just one half of @thesaltlicksisters Instagram account. Her all black outfit pops with a classic western belt buckle and funky Boot Rugs.
Be sure to go check out these ladies on Instagram!