Buy the Boots: Shop online at Lucchese.com >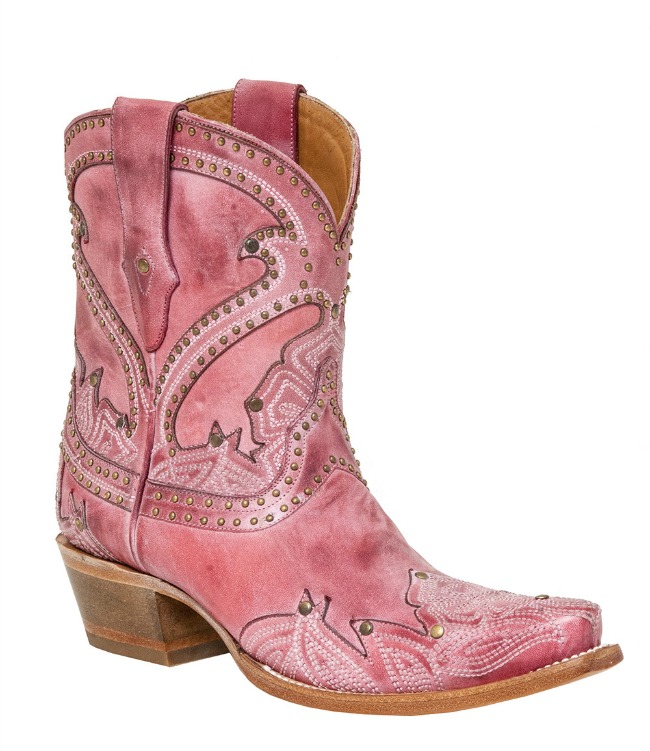 Say hello to my newest pink boot crush! You can never have enough pink boots right? These are the Lucchese 1883 Sarabeth boots in pink (they also come in beige and turquoise). The practical side of me says the beige would be a good investment and would promise to match every outfit for life, but the fun side of me says you only live once, buy the pink boots!
The boots feature 4 inch heels and 9 inch shafts so they are a bit taller than a typical shorty boot but are still on the short side, perfect for summer!