I've gone back to my roots (literally) & have ditched my fierce red locks for some blonde. I was born blonde & I stayed blonde until years ago; an ex-boyfriend broke up with me & I decided I "needed a change" – enter the mistake of almost black hair.
My hair was never the same again, since then I have been shades of brown but red has been my color of choice for the past couple of years. I finally decided I could pull off blonde again & made the switch a couple of weeks ago. I think I'm going to keep it for a while, blondes do have more fun right?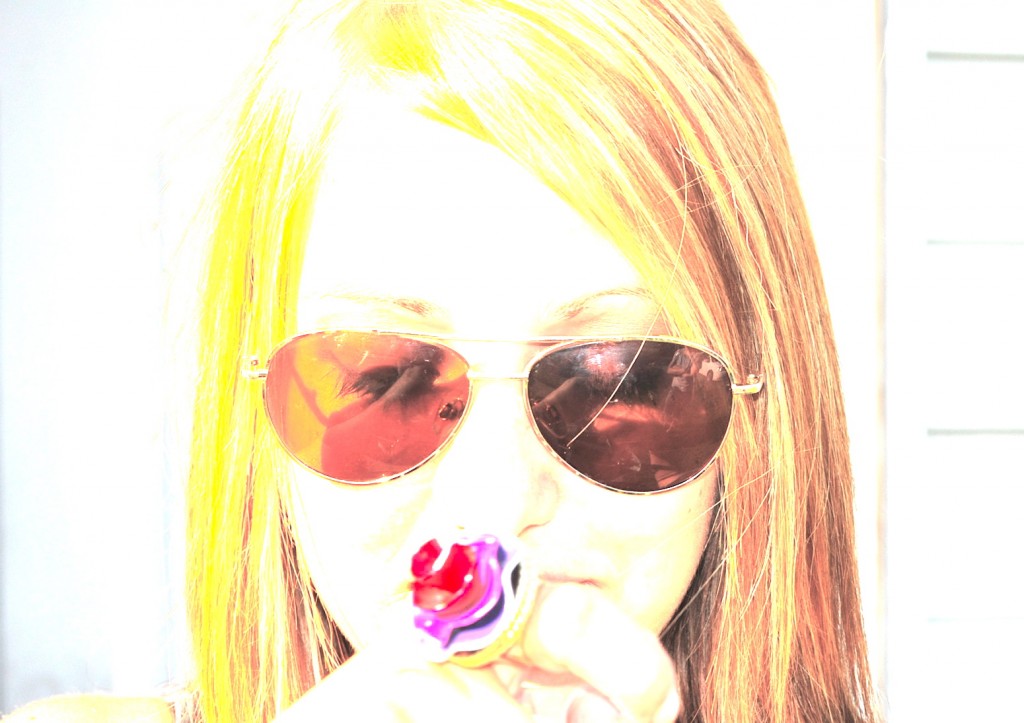 I just love this photo, I made it my new Twitter avatar ~ @CityMeetCountry if you want even more daily updates!
Aviators – I stole them from my bf & he let me keep them.
Ring – Lola by Marc Jacobs
Yes, the three hours at the salon was totally worth it, what has your hair been up to this summer?