Bright neon tack for the horse and accessories for the rider from Double J Saddlery.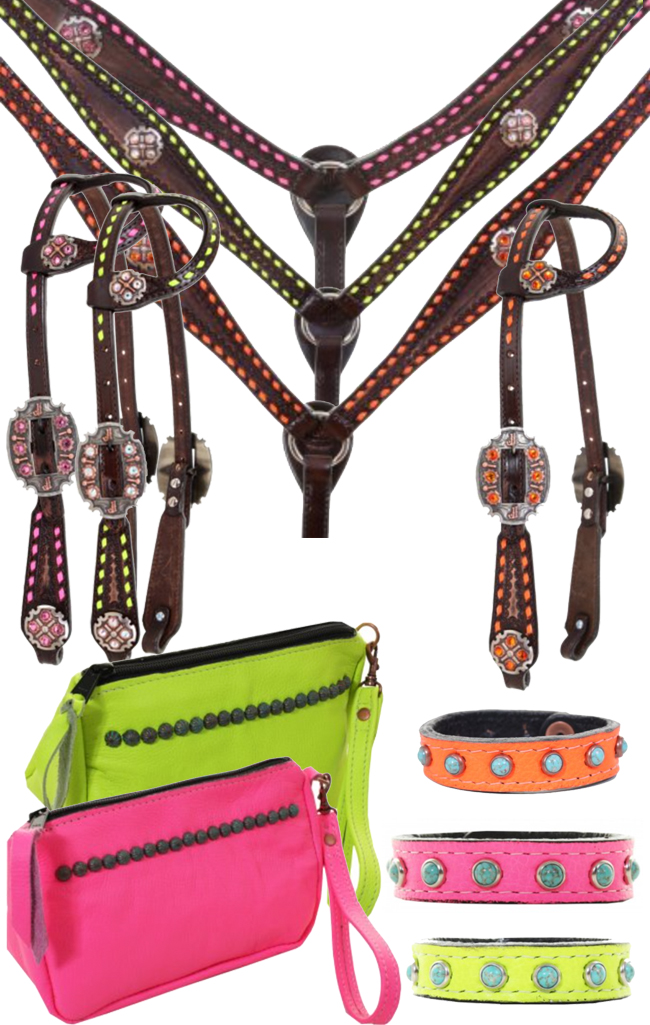 A little bit of neon in your life is always a good thing! This neon tack from Double J Saddlery is a perfect example of neon done right (because it can be done oh so wrong). In shades of pink, yellow, orange and green you will definitely be noticed. Buy a headstall and breast collar for your horse and a make up pouch and cuff for yourself.
Visit Double J Saddlery online and shop the whole collection. If you type "neon" in their search bar all of the neon products will come up.
Looking for more tack inspiration? Read these:
Pink Tack for the Barrel Racer
Turquoise Tack for the Barrel Racer
Three Turquoise Tack Sets from Bar H Equine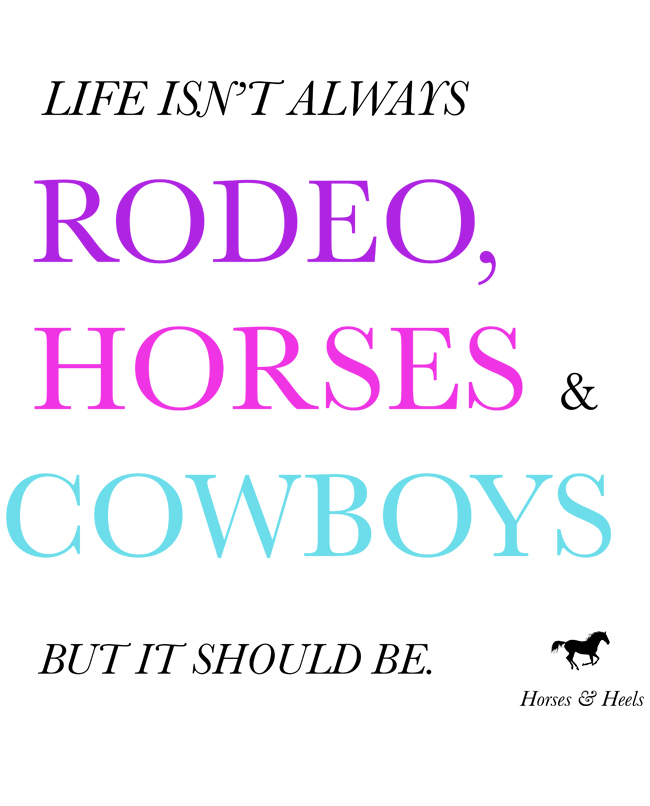 And just for fun – another graphic/quote from yours truly. I'm thinking about turning this into a print in the print shop.
What do you think?