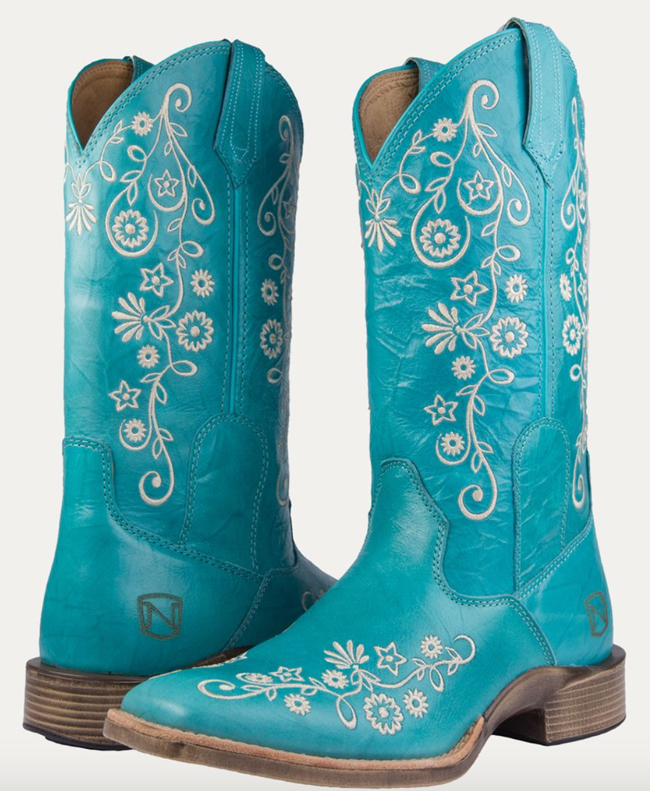 Do you ever purchase a new pair of cowboy boots, take them out of the box, then put them on the shelf? You admire your boots from a distance but don't want to wear them out or get them dirty. A scuff here, a scratch there… boot lovers feel sad when that happens.
But some boots are meant for getting dirty, handling the elements and a day at the barn. Noble Outfitters all-around boots offer comfort, affordability, and style you can rock at the stable without feeling bad about beating up your boots.
The boots feature a lightweight Physio outsole, superior cushioning, a steel shank for added stability and support, and much more. I'll give them an A+ in the looks department too. They feature a square toe for a classic western look.
Above, the turquoise frontier floral cowboy boots. Purchase for just $239.95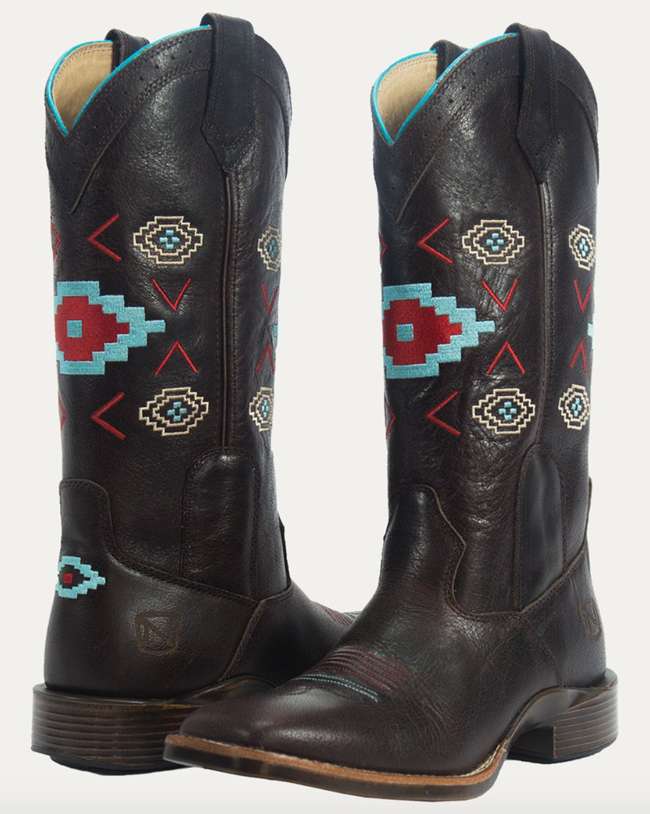 The Aztec stitch pattern on these square toe vintage brown boots is so much fun! Red and turquoise makes an excellent color combination.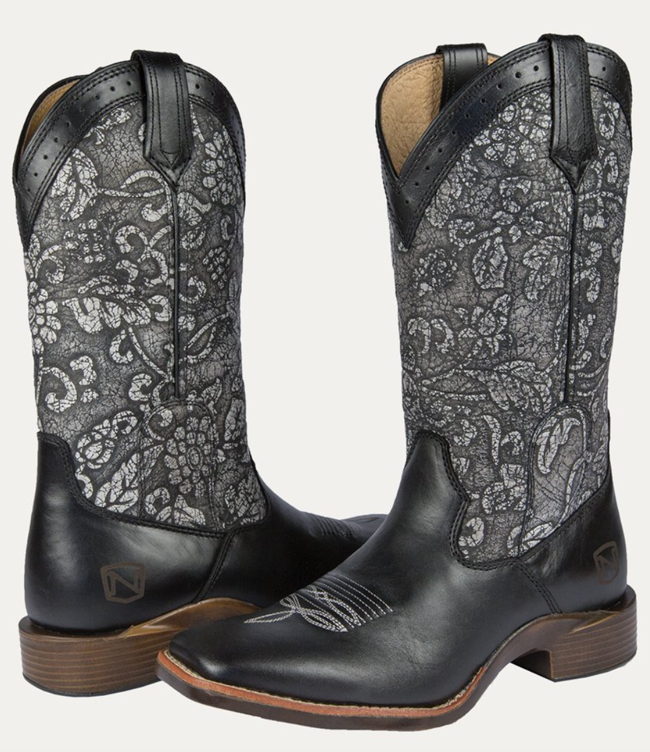 Black floral embossed boots are ready for the barn. Head on over to the Noble Outfitters website right now to see more great all-around boots. I promise, it's okay to get these beauties dirty.