Brown cowboy boots, they certainly can be made fun & colorful thanks to beautiful stitching. It's time to admire these
Old Mexico boots by Lane Boots
. Brown leather shines gets a make over with teal & orange stitching all over the boot.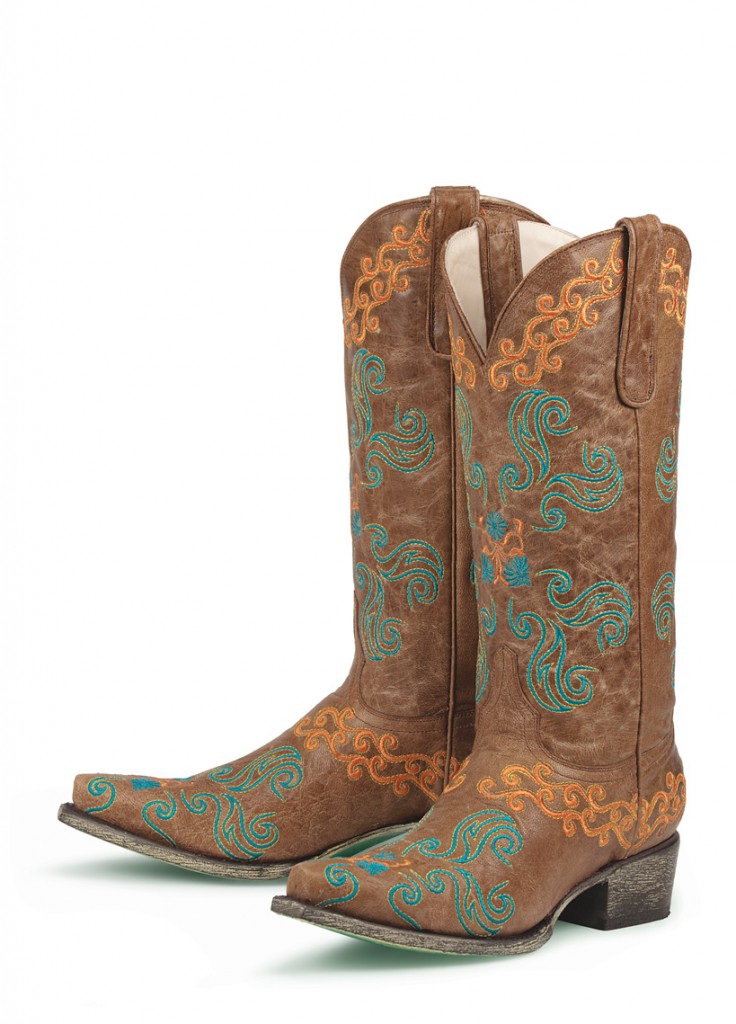 The close up details on these boots are flawless, the soles of the boot happen to be turquoise. Lane Boots has a great selection of colorful & unique boots for those of you who are cowboy boot obsessed.
This is a great example of brown boots done right, as you may or may not know plain is not in my vocabulary (or closet).