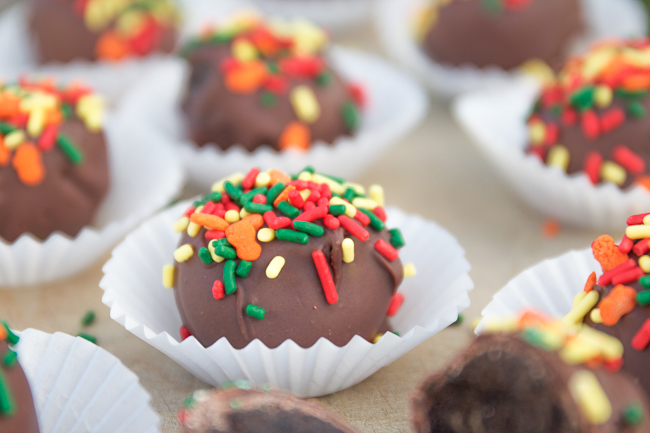 A guilty pleasure of mine is an Oreo with a spoonful of peanut butter on top (please don't tell me how many calories that involves)  but this little dessert might be even better than that. I made these truffles for a weekend baby shower and they were a hit, with just three ingredients (four if you count the sprinkles) these are something that anyone can make.
Peanut Butter Oreos + Cream Cheese + Milk Chocolate = Peanut Butter Oreo Truffles. This recipe is adapted from Kraft Recipes from the original Oreo Truffles.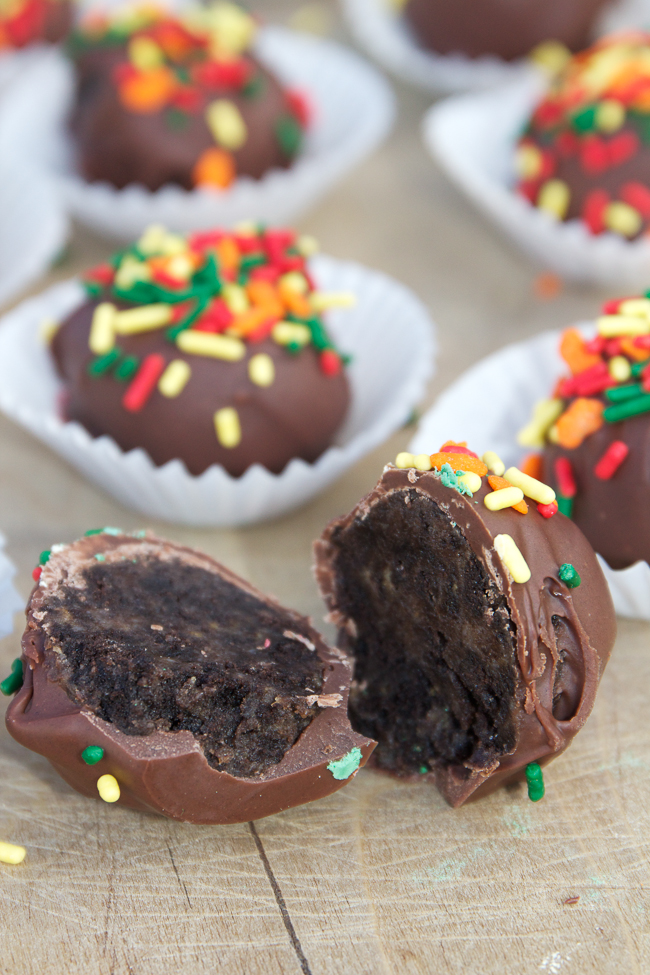 The inside of the truffle is rich and creamy like a super moist brownie or a piece of cheesecake.
Peanut Butter Oreo Truffles
Easy three ingredient Peanut Butter Oreo Truffles.
Ingredients
1 package of Peanut Butter Oreos
1 8 ounce package of cream cheese, softened
1 24 ounce package of milk chocolate chips (you won't use the whole package)
*Optional but encouraged - sprinkles
Instructions
Mash up the Oreos in a large bowl or your blender. I liked having some pieces of Oreos in my truffles so I just used a rolling pin to smash them up.
Mix in the cream cheese and stir until everything is completely blended. You could use a mixer if you have one as well.
Line a tray with parchment paper and roll the mixture into small balls - you will get 30 - 40 depending on size.
Place them in the freezer for at least an hour so the center freezes completely.
Melt half of the chocolate chips in a tall microwave safe bowl, I like to microwave in 30 second increments and stirring in between until the chips are melted.
Drop the frozen cookie balls in the chocolate and covered completely. Use a fork to pick them up and allow the excess chocolate to drip off, tapping the fork on the side of the bowl.
Place the chocolate coated truffle back on the tray and drop sprinkles on top immediately.
Repeat this process until you are done, you may need to melt some more chocolate during this time.
Place the truffles in the fridge for an hour before serving or transferring them to an air tight plastic container and keep them in the fridge until they can be enjoyed.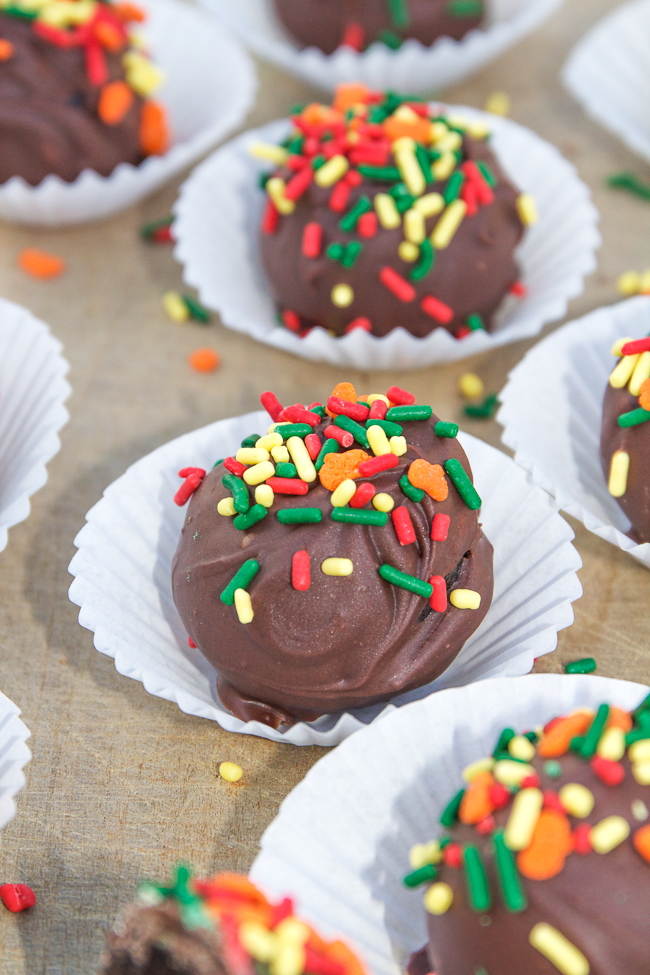 Ps. since Oreo has so many other great flavors, you can try making these with mint (also a hit), berry or their limited edition pumpkin! I need to try this with pumpkin.