Sweet and spicy pineapple salsa verde goes great on nachos, tacos, and chips!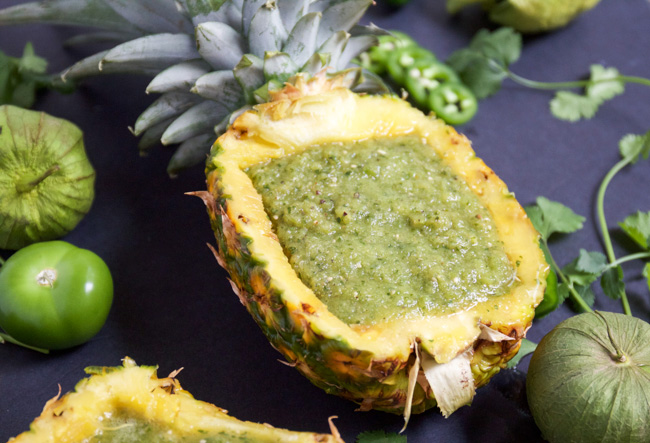 I'm a bit of a salsa snob; I like it fresh and full of flavor. Fresh pineapple, tomatillos, red onion, cilantro, jalapeño, salt, and black pepper is all you need to make this fiesta worthy salsa. It's perfect for Cinco de Mayo or any time of year. This recipe is so easy, just throw everything in a blender and pulse until it's smooth.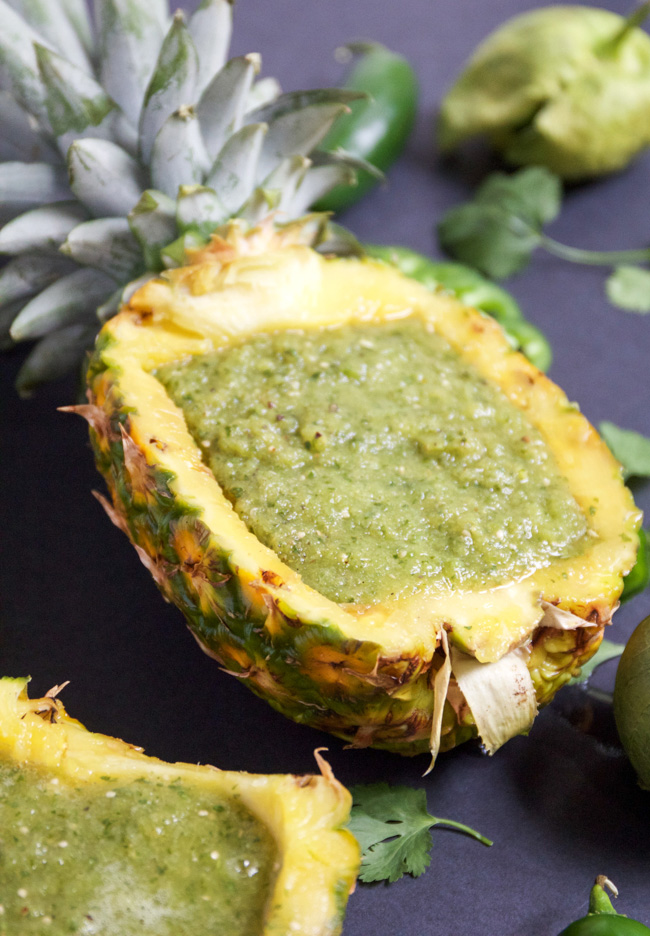 You get bonus points if you serve your salsa in a pineapple, it's perfect for a party. I picked out a small pineapple from the grocery store and it made an adorable bowl.
Remember to look for a pineapple that is slightly golden brown on the bottom, when you pick it up – smell the bottom, it should be sweet like a pineapple. This is how you tell if you have a ripe pineapple, don't worry about looking like a weirdo in the grocery store.
Pineapple Salsa Verde
Sweet pineapple salsa verde with just a little kick.
Ingredients
2 c fresh pineapple
3 c quartered tomatillos
¼ red onion
1 c fresh cilantro, loosely packed
1 whole jalapeño
1 tsp salt
1 tsp cracked black pepper
Instructions
Add pineapple, tomatillos, onion, cilantro, jalapeno, salt, and pepper to a blender.
Puree on high until blended.
I enjoyed my salsa on a taco with chorizo, spicy coleslaw, fresh guacamole, red onion, and cilantro. Talk about tasty! You can go ahead and drool now, make this later.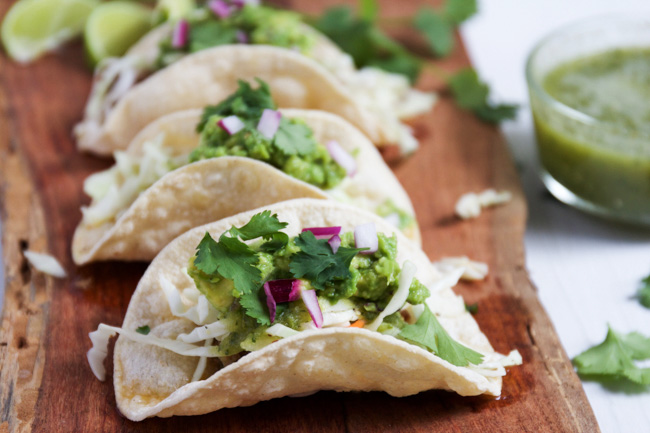 I bet this pineapple verde salsa would also taste great on my verde chicken enchiladas and you could wash it down with a Corona sunrise cocktail.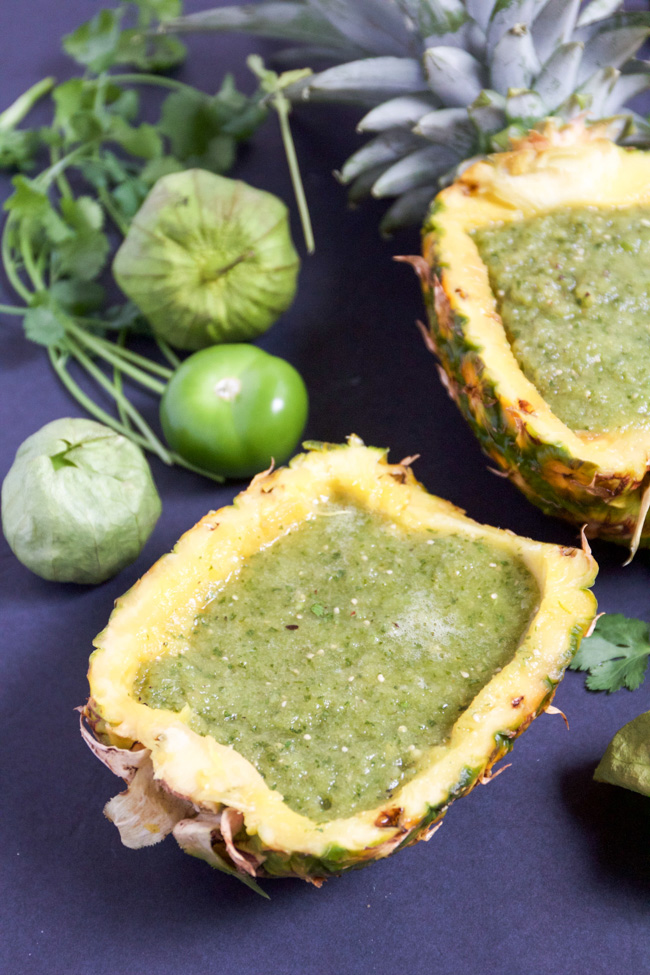 I hope you enjoy this recipe as much as I did! 🍍 🍍 🍍 Follow me on Instagram @Horsesandheels_ and tag your creations with #HandHFood.