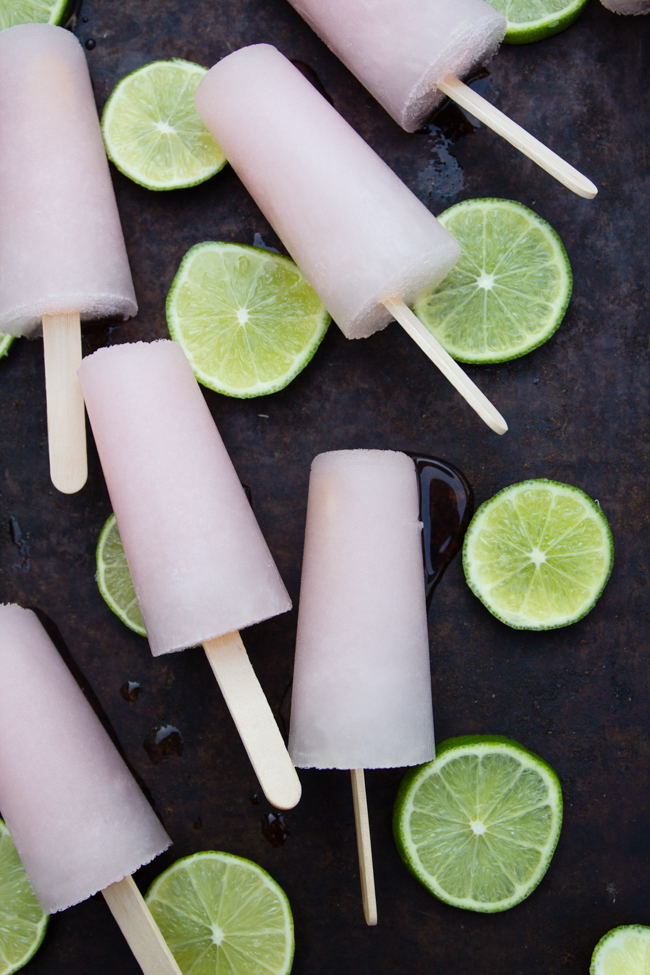 I'm going on a diet this summer. The popsicle diet. It's not that I'm trying to shed pounds, it's because of the heat wave Southern California is already experiencing. The days are only going to get hotter and I might melt, just like these delicious popsicles.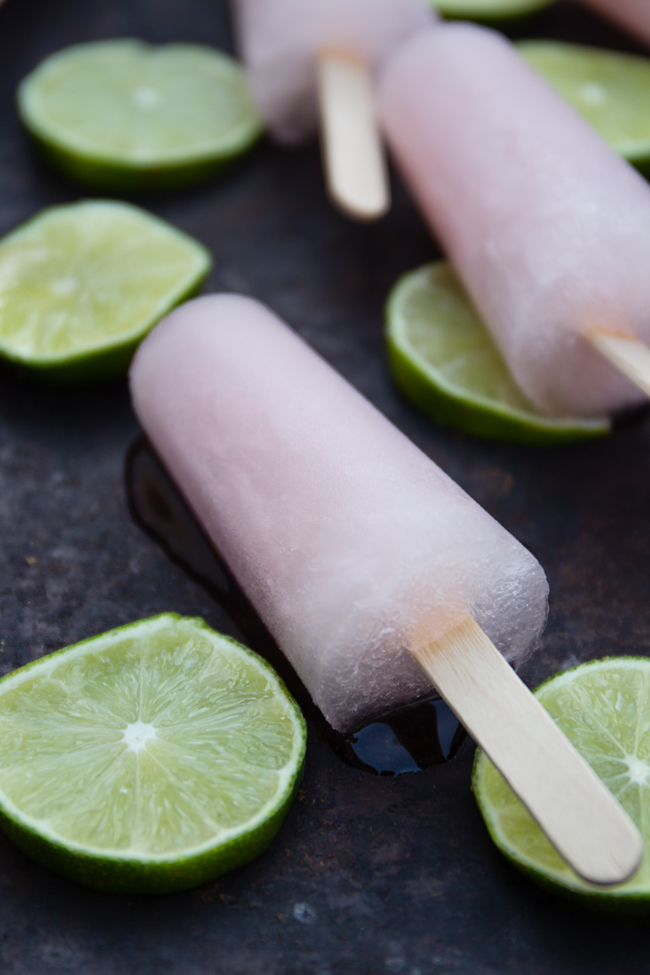 I'll going to experiment with a variety of flavors over the next few months. I'll be your popsicle mixologist. Up first are my Prickly Pear Limeade Popsicles. All you need are three ingredients to make these sweet and tart treats; limes, water, and prickly pear simple syrup.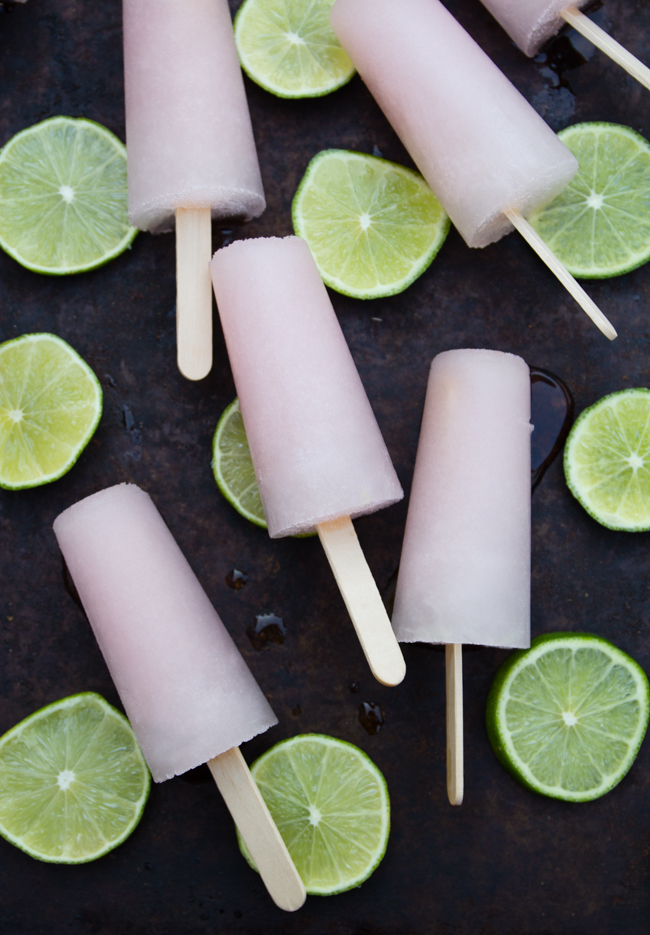 We made prickly pear margaritas for Cinco de Mayo and I had a big bottle of prickly pear simple syrup leftover. I needed to do something with it. I adapted my recipe from Martha Stewart's limeade recipe.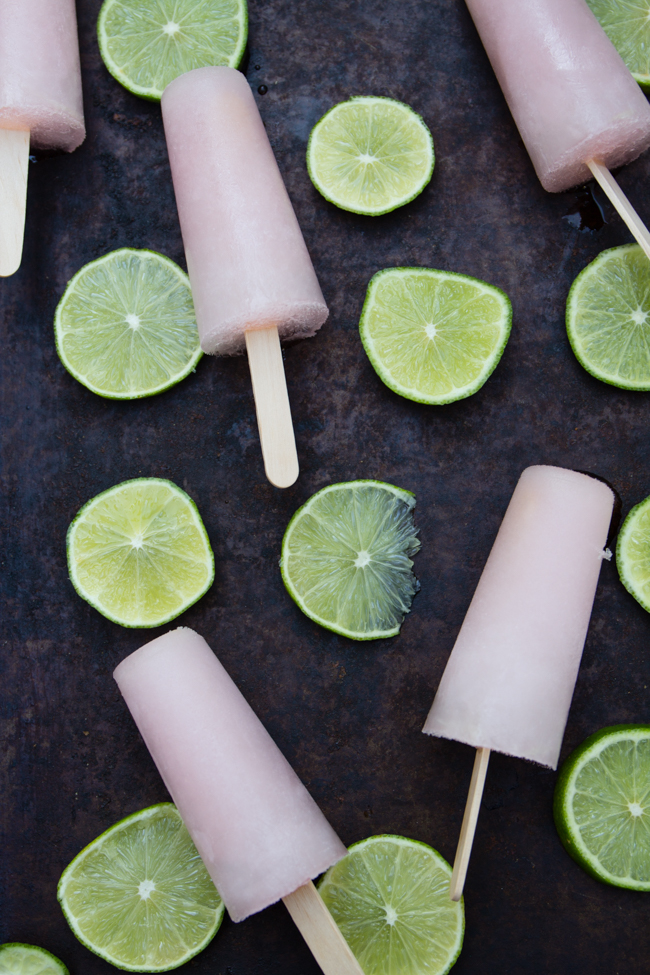 Prickly Pear Limeade Popsicles
Sweet and tangy prickly pear popsicles.
Serves:
12 - 16 popsicles
Ingredients
½ cup fresh lime juice (about 6 or 7 limes juiced) - save the rinds.
½ prickly pear simple syrup
4 cups water
Instructions
Add lime juice, rinds, prickly pear simple syrup, and water to a larger pitcher. Store in the fridge for two hours.
Discard the rinds, and pour liquid into popsicle molds of your choice.
Freeze for at least 12 hours before enjoying.
*Tip, run popsicle molds under cold water before serving to slide out popsicles.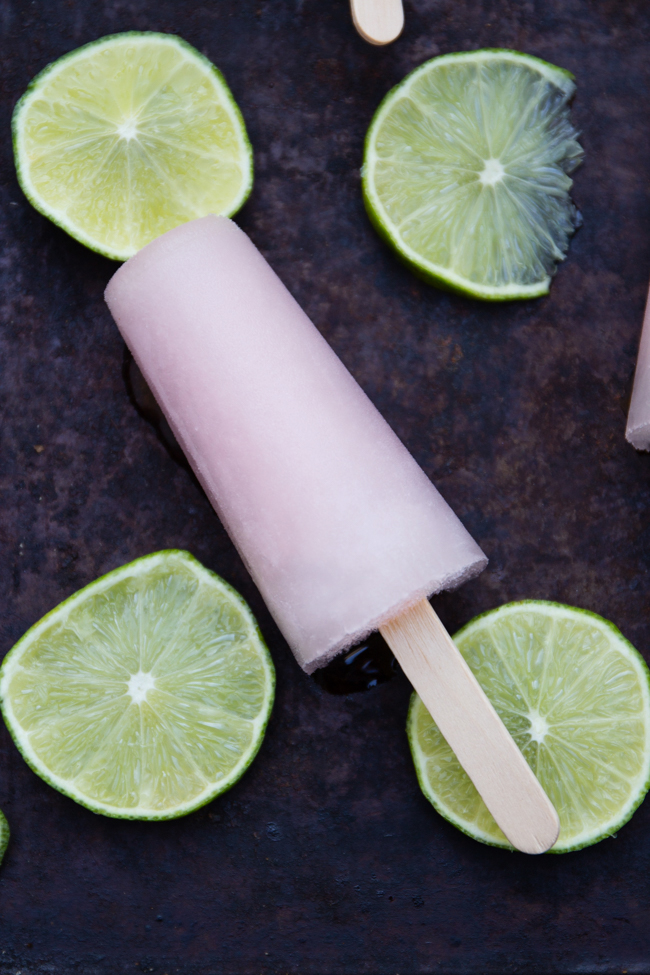 Warning: these popsicles melt quickly in the heat. They are sweet, tart, and delicious. If you want your popsicles to be bright pink (like prickly pear) add a drop of pink food coloring to the batch. My popsicles are a pretty lavender color and I certainly don't mind. Be sure to check out Amazon (affiliate link) for a great source of popsicle molds. They have the best variety and prices.
Enjoy, and stay cool!